Gilbreath's Research On Job Stress Reaches International Audience
Release Date: July 22, 2021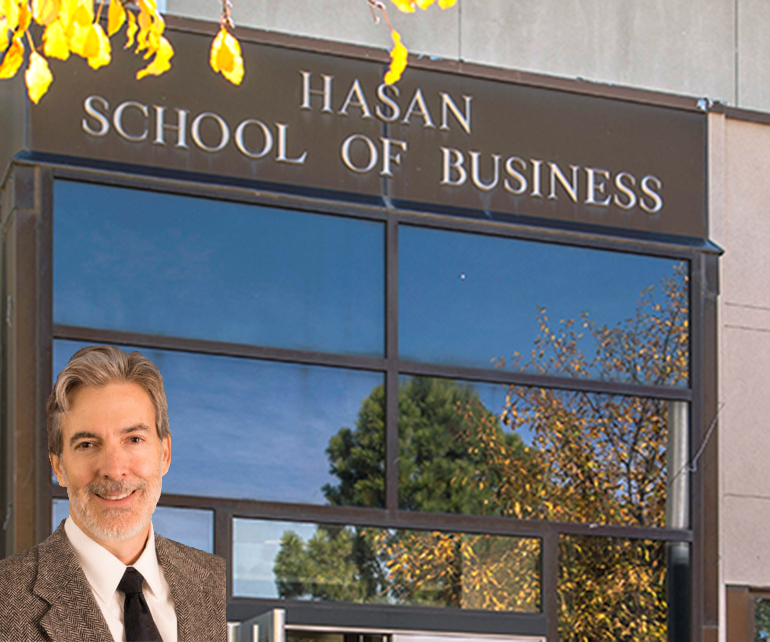 Colorado State University Pueblo Professor Brad Gilbreath's research on job stress-related presenteeism has received international recognition and been applied by entities world-wide.
"Job stress related- presenteeism is when employees' focus on their work is diminished because they're having to cope with job-related stressors," Gilbreath explained. "In other words, their mental energy is drained from their works tasks because they are stressed about things in their work environment."  
A professor in the Hasan School of Business, Gilbreath has created a scale that measures job stress-related presenteeism. Researchers from Turkey, Taiwan, South Korea, the United Kingdom, Australia and Canada have used this scale for their research on the effects of stress on employees. The scale has also been used by the staff at the National Institutes of Health.
"I've been gratified by the amount of use the job-stress-related presenteeism scale has received," Gilbreath said. "Nursing researchers, in particular, are using my scale. It makes sense when you consider how demanding nurses' jobs can be and the potential consequences of mistakes in patient care."
In healthcare our focus is caring for others; patients, families, and our community," said Stephanie Swithers, Employee Wellness Coordinator at Parkview Medical Center. "We cannot pour from an empty cup. To create improved presenteeism in healthcare staff, the entire industry needs to shift focus from solely patient care to employee self-care."
Gilbreath also released an article Supervisor Behavior and Employee Presenteeism in the International Journal of Leadership Studies. This article has been cited by 138 researchers so far.
Over the last few years, Gilbreath's research has focused on job quality as well as student-university fit. His research also examines the influence of supervisor behavior on employee performance and well-being.
"I suspect that presenteeism is a larger drain on organizational productivity than even absenteeism, but unlike absenteeism, it's invisible and easier to overlook," Gilbreath stated. "Employers would be wise to measure presenteeism in their workforce and take action to reduce it."
Gilbreath's research asked employees six questions regarding the impact of stress on their job performance. Employees rated their response to each question on a scale of 1‒5, with five representing something they feel happens all the time, while one represents a feeling they never experience at work.  
"Some work stress is unavoidable, but eliminating unnecessary sources of stress is worthwhile," Gilbreath said. "Work stress is the number-one driver of turnover intentions (thinking about quitting) in employee attitude surveys I've conducted for organizations."
In addition to being published in the International Journal of Leadership Studies, Gilbreath has been published in the Massachusetts Institute of Technology's Sloan Management Review, the Journal of Applied Psychology, Work & Stress, and Research in Higher Education. He also provided commentary in the Harvard Business Review.
"I have been interested in work's effects on people after having worked in industry and seeing the effects of supervisors on their employees," Gilbreath said. "People in positive work environments find it easier to enjoy what they're doing and focus on their work. "People in negative work environments or those working for bad bosses are less happy and less productive."
Gilbreath has educated CSU Pueblo Business students since 2008. This fall he will begin his 28th year in higher education. He earned the Dean's Award for Excellence in teaching in 2018 and the university's award for excellence in scholarly activity in 2015.