Colorado State University Pueblo Receives 2021 Excellence and Innovation Award for Campus Pandemic Response from the American Association of State Colleges and Universities (AASCU)
Release Date: July 09, 2021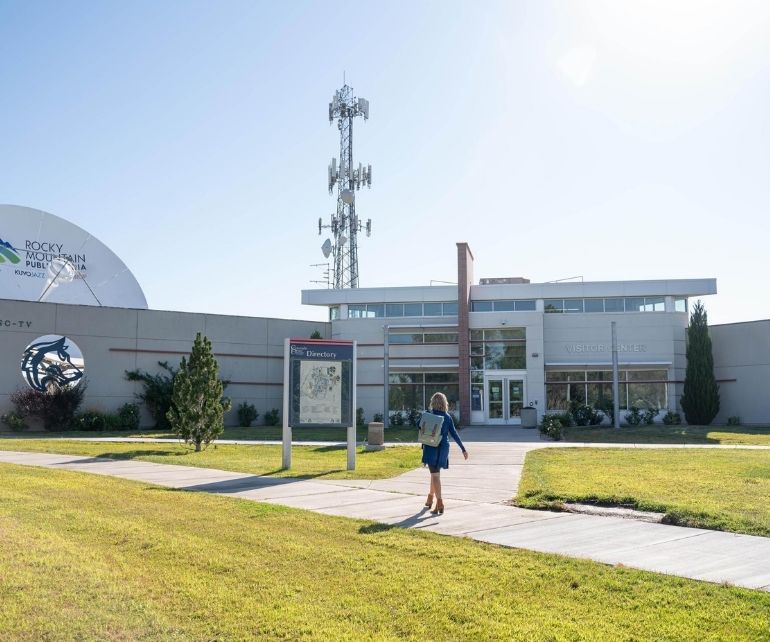 Colorado State University Pueblo Receives 2021 Excellence and Innovation Award for Campus Pandemic Response from the American Association of State Colleges and Universities (AASCU)
PUEBLO—Colorado State University Pueblo Receives 2021 Excellence and Innovation Award for Campus Pandemic Response from the American Association of State Colleges and Universities (AASCU). As a national leader in the advancement of higher education, AASCU promotes nearly 400 public colleges, universities, and systems to amplify progress, support innovation, and develop professionals within the industry.
CSU Pueblo's submission, "A Study in COVID-19 Response and Planning: Pandemics and the Resiliency of CSU Pueblo, the People's University," was selected by the awards committee for its outstanding results and potential to influence and serve as a model for other institutions.
"I am honored to recognize the Excellence and Innovation Award winners, who demonstrated immense creativity, resilience, and dedication during an incredibly difficult year," said Dr. Mildred García, president of AASCU. "These institutions are paving the way in prioritizing equity, student success, and moving their diverse communities and regions forward as Stewards of Place."
Key to CSU Pueblo's strategy: ensure continuous employment for all employees, create flexible work policies that could be sustained post-pandemic, and establish cultural competency opportunities for all employees in order to address deeper systemic inequities. Each initiative was successful.
"The deep commitment our faculty and staff have for our students' success has always set CSU Pueblo apart," said Donna Souder Hodge, chief strategy officer and the coordinator for CSU Pueblo's COVID-19 Response and Planning Team. "And while much of our operational team's work focused on the day-to-day health and wellness of our campus, our charge from the President was always to ensure that CSU Pueblo emerged a stronger campus when the pandemic was over. Today, we are more ready, more willing, and more able to serve students – that took the dedication of an entire campus."
In order to ensure a safe year for students and employees, CSU Pueblo engaged Spartan Medical and NTT DATA Services to integrate COVID-19 rapid & PCR testing with a HIPAA-compliant, multi-functional digital platform to continuously guide students, faculty and staff through a safe return to campus. In the first six weeks, CSU Pueblo's COVID-19 positivity rate was reduced from 20% to less than 1%.
Other aspects of the campus COVID-19 response focused on enhancing the student experience, including a partnership with Harvard's Business School Online, and expanding professional development opportunities around diversity, inclusion, and equity across higher education.
According to Timothy Mottet, president of CSU Pueblo, "The past year was life changing. We suffered devastating loss, our personal lives were disrupted, and our professional lives demanded more from us than ever before. But at CSU Pueblo, we never lost focus of what matters most: our students. We are grateful to AASCU for this recognition, and I am honored to receive this award on behalf of the more than 800 CSU Pueblo employees whose commitment to the health and safety of our community was unwavering."
Award recipients will be honored at the upcoming AASCU Annual Meeting—which has options for in-person and virtual attendance—in Clearwater Beach, Florida, on November 7, 2021, as well as through as well as through the AASCU newsletter, website, and social media outlets.
For more information about the CSU Pueblo COVID-19 response, or to find out more about AASCU's 2021 Excellence and Innovation Awards, please contact Kimberly Wharton, Organizational Development and Advancement, at kimberly.wharton@csupueblo.edu.