Colorado State University System Board of Governors Approves Fiscal Year 2021-2022 Budget for CSU Pueblo
Release Date: June 14, 2021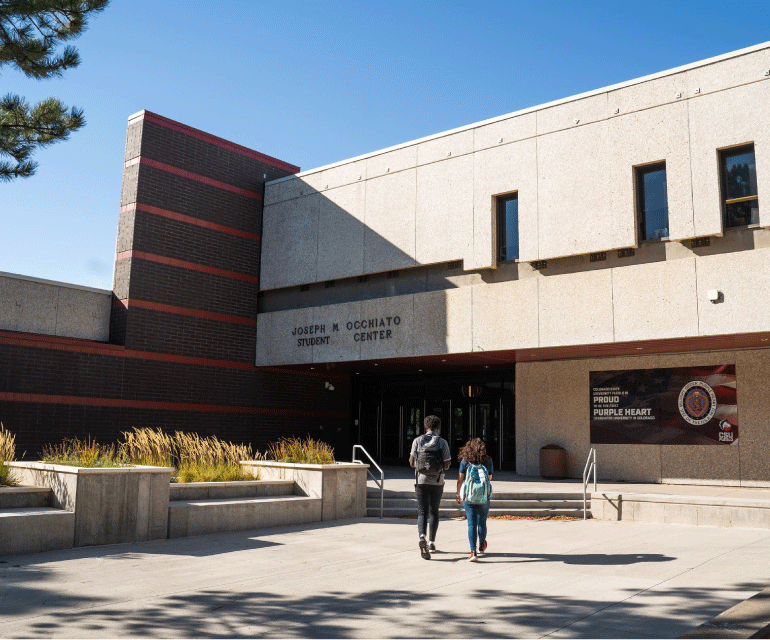 The Colorado State University System Board of Governors approved the 2021-2022 fiscal year budget for the three campuses of Colorado State University Fort Collins, Colorado State University Pueblo and Colorado State University Global. This brings a hope to return to normalcy in the Fall of 2021 for CSU Pueblo as students, staff, and faculty return to more in-person operations and campus life.
"Our campus has worked in a disciplined manner to align our expenses with revenues allowing us to optimize financial support from both the State and Federal governments," said CSU Pueblo President, Timothy Mottet. "This budget continues to support our three institutional goals to stabilize our enrollment, enhance student success and develop our people. We are making significant progress in each of these three areas," added Mottet.
The nearly $1.5 billion total System budget includes state funding from the General Fund of $183.3M. This increase in funding will help the university provide a 3% salary increase for meritorious employees that will take effect January 1, 2022. The salary increase keeps with levels the state has ratified for all state classified employees starting July 1, 2021.
The System Board of Governors also approved a 3% increase in tuition for both the CSU Pueblo and CSU Fort Collins campuses. This is the first increase since the Fall 2018 semester. This update is equivalent an annual increase of $238.20 for a full-time CSU Pueblo student taking 15 credits per semester. The additional tuition will cover increases in annual operating expenses and help ensure the university is able to continue to provide a quality educational experience and meet the growing needs of its students.
In addition to the funding approved from the CSU System Board of Governors, CSU Pueblo received $17.1 million in new state funding to support the renovation of the Technology Building and campus improvement plans. This comes from Colorado Governor Jared Polis' signature of the Long-Bill or signed State Bill 21-205. The funding received will be allocated for updates to the fire alarm equipment, water lines on campus, and the renovation of the Technology Building which houses construction management, automotive, engineering, and education classes.
"As a university community, we remain grateful to the State of Colorado for funding the renovation of our Technology Building and upgrades to our infrastructure," said Mottet. "We also remain grateful to Chancellor Frank and the CSU System Governors for their continued commitment to Vision 2028, a ten-year plan designed to better meet the needs of our current and future students," said Mottet.
Funding at the state level, the budget approved by the CSU System Board of Governors, and Vision 2028 funding continue to enhance the student experience.  Chancellor Frank praised each of the campus presidents, including President Mottet, for the leadership to make permanent budget cuts in 2021 and implement early retirement offerings which allowed for fiscal year 2022 budget to be approved.
CSU Pueblo continues to drive economic impact in Pueblo with employing over 700 individuals. CSU Pueblo infused over $61 million into the Pueblo economy through student spending in 2019-2020 and accounted for $2.4 million in local sales and use-tax revenues. CSU Pueblo's student body has 17 percent of student enrollment who come from outside of Colorado.
"We are excited for the Fall semester where we will have more students back on campus and we are spending our summer preparing for their return," said Mottet.