Colorado State University Pueblo Announces Partnership with Harvard Business School Online
Release Date: June 02, 2021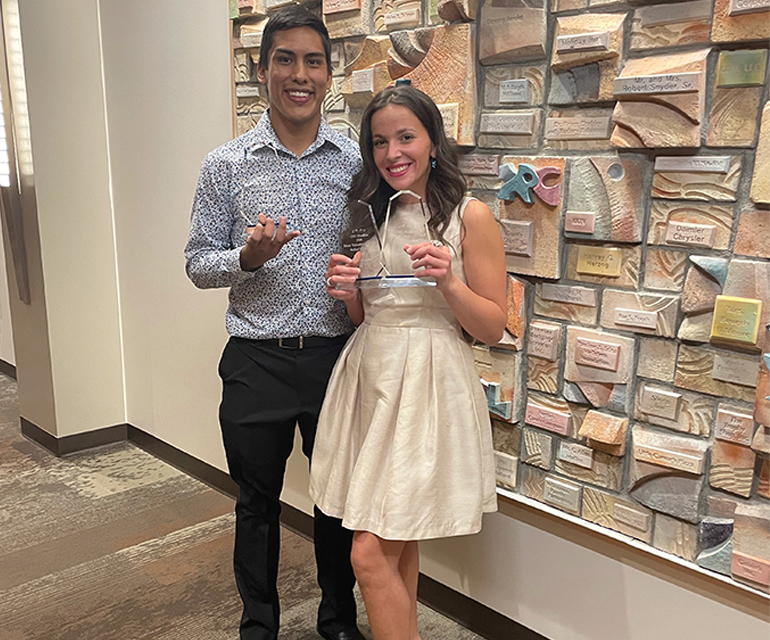 PUEBLO—Colorado State University Pueblo proudly announces a new partnership with Harvard Business School (HBS) Online after completing 2020 pilot program.  During the 2020 pilot, CSU Pueblo students were among the program's top performers.
Current students and recent graduates are invited to join the online credential of readiness (CORe) over summer 2021. For the first time, CORe is dually offered as Honors credit through CSU Pueblo – along with the Harvard Certificate.
As chair of the Honors Program at CSU Pueblo, David Volk is a key partner in the success of CORe at CSU Pueblo. "The impact CORe had on students was profound," Volk said. "One student, who exemplified the transformation many others felt as well, started the program unsure that college was a good fit for him. By the end, he was eager to learn more and was even considering an MBA. We hope that this program will open doors for students, be they to the Honors program or beyond the classroom."
The program is free to participants. Costs for Harvard's CORe will be covered directly by CSU Pueblo and reimbursement for the associated Honors course will be paid to students upon completion of the program.
Donna Souder Hodge, chief strategy officer for CSU Pueblo, is excited to once again be able to offer all students the opportunity to participate in CORe. According to Souder Hodge, "CSU Pueblo's partnership with Harvard University has provided an invaluable opportunity for our students to get an enhanced experience while right here in Pueblo – one that prepares them for a future academic pathway or for a graduate education"
This unique opportunity allows students to connect and explore business outside of their experience on campus at CSU Pueblo. The HBS Online Credential of Readiness is a rigorous, immersive, online program covering three foundation business subjects, including: business analytics, economics for managers, and financial accounting. HBS CORe provides preparation for the next opportunity for graduate degree programs or students' careers. The program offers collaborative opportunities with Harvard faculty and graduates and with other students from across the U.S. and around the world.
The HBS CORe program is offered in an online format, but the coursework is presented with active learning dynamics and a social learning platform, which connects students to actively engage in course discussion.
Hanna Douglass, senior English major CSU Pueblo student who completed the 2020 program remarked, "The Harvard courses were difficult, but now, even as a future English teacher, I have a solid foundation of accounting, economics, and finance, which will give me so many options," said Douglass. "Being selected to participate in the pilot Harvard CORe Program was an incredible opportunity and provided additional value to my CSU Pueblo degree."
CSU Pueblo welcomes undergraduate students and students who graduated in May 2021 to participate in this year's HBS CORe program. The deadline for application is June 5th. For more information about the HBS CORe program, contact david.volk@csupueblo.edu.