Colorado State University Pueblo Engages in Local Efforts on National Stage with $571 Million Contract Partnership with ENSCO Inc.
Release Date: May 17, 2021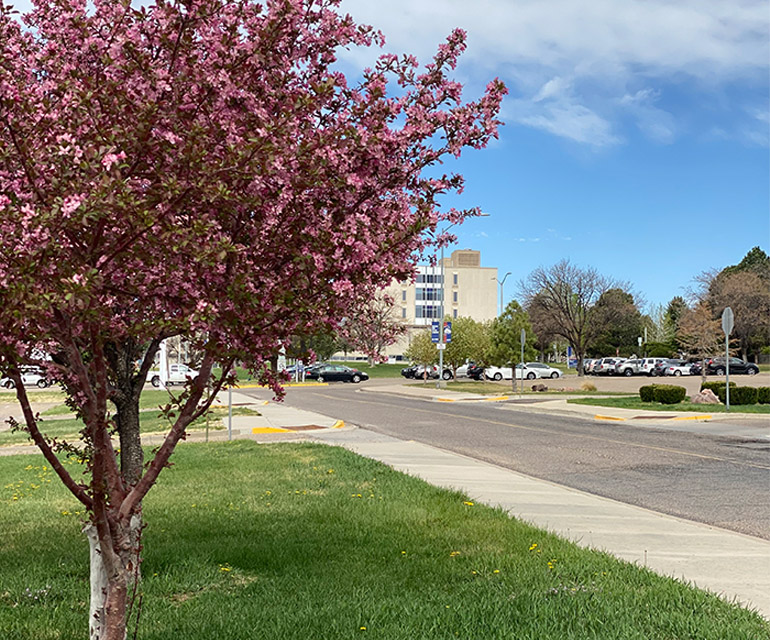 PUEBLO—Colorado State University Pueblo is part of a team of surface transportation research organizations lead by ENSCO Inc. (ENSCO) that was recently awarded a $571 million USD contract by the Federal Railroad Administration (FRA) to provide research, testing, engineering, and training services at the Transportation Technology Center (TTC). The team will focus on initiatives that support FRA and the U.S. Department of Transportation (USDOT) objectives to establish TTC as a vibrant, engaging, and modern center for railroad and ground transportation safety, security, and innovation. Transfer of TTC operations to the ENSCO team is anticipated to be completed by October 2022.
CSU Pueblo is a member of the Center for Surface Transportation Testing and Academic Research (C-STTAR) consortium established by ENSCO. This consortium of eight universities and academic research centers was established to provide expertise in research focus areas across all modes of surface transportation, including intermodal transportation, which will support TTC growth initiatives. 
The consortium will be led by the University of South Florida (USF) Center for Urban Transportation Research (CUTR). CSU Pueblo has committed a team of researchers for this project which attracts other industry members for collaboration.
"This is a unique opportunity for CSU Pueblo students and faculty to engage in innovative research and technology developments at TTC and within close proximity to our Pueblo campus," said CSU Pueblo President, Timothy Mottet. "These collaborative partnerships ensure our graduates are better prepared to navigate work in a rapidly changing transportation industry."
Ruben D. Peña B. mechanical engineering alumnus of CSU Pueblo graduated in 1988 and now works for ENSCO in government surface transportation business development. Peña worked at TTC for over 25 years and shall in his current role at ENSCO partner with his alma mater.
"CSU Pueblo membership in the C-STTAR group is a wonderful opportunity for the entire CSU Pueblo community. Participation in research at TTC will allow CSU Pueblo to offer students and faculty roles in innovative studies that will have an impact on important surface transportation issues," said Peña.
CSU Pueblo will lend student and faculty talent from mechatronics, construction management, civil engineering, energy economics, preservation techniques, track and highway materials to support research at TTC. ENSCO and the C-STTAR members are focused on supporting transportation infrastructure and the use of innovative technology. 
Mohamed Abdelrahman, provost and executive vice president of academic affairs, shared his enthusiasm for this partnership. "We're excited that as a university that we're able to support this timely and important work through research provided by our own highly qualified faculty members and the hard work of our students," said Abdelrahman. "Our engineering, technology, and other STEM programs at CSU Pueblo along with our resources will allow us to be a key partner with ENSCO and other C-STTAR members."
CSU Pueblo's close proximity to TTC opens opportunity for students on campus for hands-on interaction with other C-STTAR members which is comprised of research institutions and larger universities. C-STTAR members include the Center for Urban Transportation Research at the University of South Florida, Michigan State University, Michigan Tech, University of Nebraska, National Disaster Preparedness Training Center, University of Hawaii, Oregon State University, and the Mineta Transportation Institute at San Jose State University. C-STTAR members will conduct future work at the site as active partners and propose the use of the site for business development efforts.