All CSU Pueblo Degree Programs Provide Work Experience
Release Date: May 04, 2021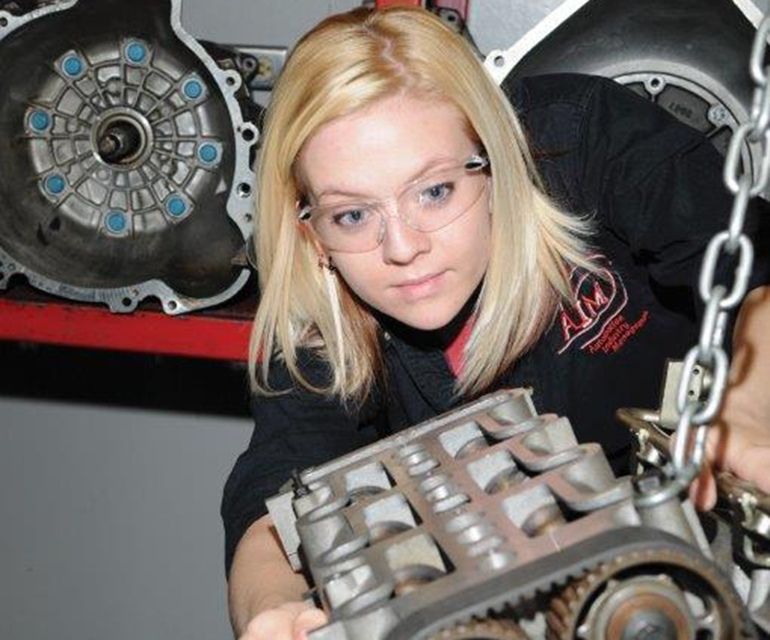 Colorado State University Pueblo has announced that 100 percent of its degree programs provide students with work-related experience prior to graduation.
CSU Pueblo offers over 100 courses that provide students work experience in their career field, while earning college credit. These 100 courses include internships, student-teaching, applied learning (capstones), seminars, and apprenticeships.
"At CSU-Pueblo, we strongly believe that students learn invaluable skills by engaging in experiential learning and learning that focuses on real-life experience," said CSU Pueblo Provost. Mohamed Abdelrahman "I am proud that 100% of our programs provide such rich learning opportunities."
The College of Humanities Arts and Social Sciences (CHASS) offers over 50 different work and hands on experiences. These experiences include an educational trip to New York and the School of Creativity and Practice's Agency, which allows Media Communication, Arts and Creative Media and Music students the opportunity to apply their skills to projects throughout the community.
"All of the majors offered in the College of Humanities, Arts and Social Sciences either require or provide students with an option to earn credits through internships and field experiences," said Leticia Steffen, dean of CHASS. "What's wonderful about these internships is that students not only develop skills that will help them in their professional endeavors, but students also come away with tangible examples of work completed, which they can include in their professional portfolios."
Steffen continued, "In addition to the internship opportunities we offer, many of our courses bring working professionals into the classroom setting, critiquing students' assignments and providing feedback on how students can maximize their educational and extracurricular experiences at CSU Pueblo to develop the skills that employers are seeking."
With 27 professional work opportunities, the Hasan School of Business (HSB) helps its students gain real world experience before graduation day. The Business Management program leads the HSB with nine opportunities, while the Automotive Industry Management program gives its students six experiential learning chances before they leave campus and enter the field.
"There are many opportunities at the Hasan School of Business for students to gain real-world interaction through internships, small business consulting projects, economic analyses and mentorships that connect the student directly with professionals in their field of study," said dean of the Hasan School of Business Bruce Raymond. "Many students have completed internships with firms locally and across the nation in a variety of fields." 
"Recent student interns have worked at Pueblo County, Parkview Medical Center, SunWest Credit Union, Centura Health, Lockheed Martin, Ford Motor Company, Walt Disney World, NASA and Edwards Air Force Base," Raymond added.
The College of Science Technology Engineering & Mathematics also offers 25 occupational experiences as part of their curriculum. These opportunities include engineering internships with Collins Aerospace, multiple industry driven projects, and grant writing classes.
"All of the degree programs in the STEM college are highly applicable to a wide range post-degree options for our graduates, including graduate school, professional school, and workforce development," said dean of STEM David Lehmpuhl.
"To ensure our students meet the needs of the workforce in their disciplinary majors, every degree contains exposure and learning about practical, job-oriented skills and opportunities that our graduates need to get great jobs and be successful employees," Lehmpuhl said. "We're very excited to provide a relevant education that meets the needs of regional employers and beyond."
The College of Health, Education & Nursing (CHEN) offers real-work related experiences with all of its 29 majors and minors. There are 3 schools within the college, the School of Health Sciences and Human Movement, the School of Education, and the School of Nursing. Each School offers multiple undergraduate and graduate degrees for professions in health, education and healthcare.
"Students are interned in real life work environments for the training to place them in the workforce after graduation," said dean of the CHEN Joe Franta. "As a student looking to start a career such as Athletic Training, Teaching in K-12 or working as a nurse or nurse practitioner you would have the opportunity to train side by side with the professionals in the field."
Four more opportunities for professional experience await students of CSU Pueblo's Extended Studies program. These opportunities include internships and credit for prior work experience. 
With all degree programs offering work experience, CSU Pueblo continues to move towards its Vision 2028 goal of becoming the People's University of the Southwest United States by 2028.
"Many of our programs offer internships and practicums that immerse the students in external real-life experiences." Abdelrahman said. "Other opportunities include capstone, and undergraduate research projects inspired by industry needs and students' future careers.  Students are exposed to experts from the field through seminars, guest lectures, company visits, and utilizing practitioners as adjunct faculty members.