OER Grant Helps CSU Pueblo Fund Zero Textbook Cost Spanish Degree
Release Date: April 11, 2021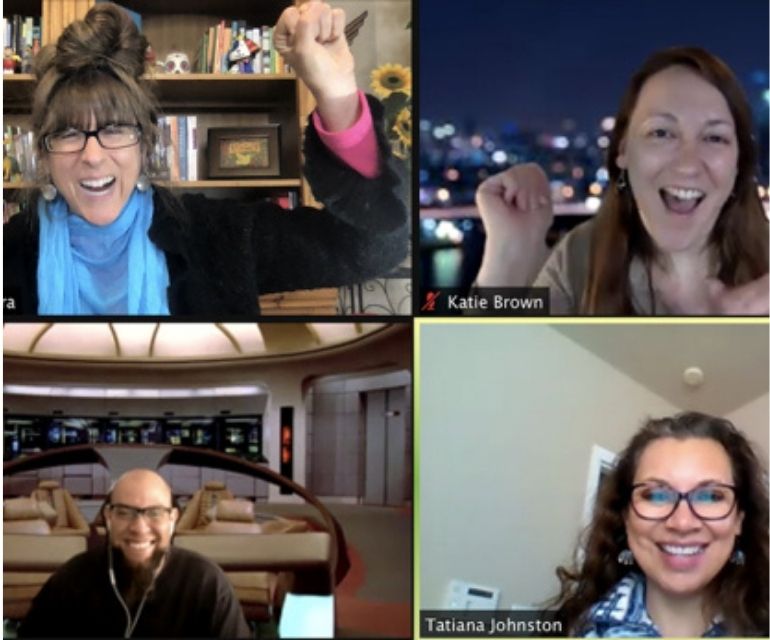 Colorado State University Pueblo received another grant award in the development and support of Colorado Open Educational Resources from the Colorado Commission On Higher Education.
The Open Education Resources (OER) grants are designed to help make education more affordable by helping reducing the total cost of textbooks for students. With its Vision 2028 campaign in full swing, CSU Pueblo wants to make education and educational resources more affordable to students in order to achieve the goal of becoming the people's university of the Southwest United States by 2028.
This marks the third consecutive year that CSU Pueblo has been awarded an OER grant. With this year's grant CSU Pueblo has now received over $140,000 in OER funds.
CSU Pueblo plans to use this grant to create a Zero Textbook Cost Spanish degree. This means that students pursuing a Bachelor's degree in Spanish, a minor in Spanish, or taking a Spanish class will not have to pay for a textbook for any Spanish class.
"I'm grateful to our faculty who are not only mindful of what students pay for textbooks, but also find innovative ways to reduce these student expenses through the development and use of open educational resources," said CSU Pueblo President, Timothy Mottet.
The Zero Textbook Cost Spanish program will make CSU Pueblo the first four-year institution in the state of Colorado to offer an all-OER degree. It will also be the first OER Spanish degree at a Hispanic Serving Institution (HSI).
"We are excited to be doing this work because it so well matches our identity as an HSI," said Jonathan Poritz, OER coordinator at CSU Pueblo. "It matches our priorities in Vision 2028 of supporting our community and of advancing pedagogy and supporting people."
College courses typically use either OER resources or traditional textbooks. These traditional textbooks can cost over $100 per book. With these OER grants, CSU Pueblo can reduce or in the case of the Spanish program, eliminate the cost of textbooks for students.
"The cost of college textbooks has been increasing at approximately three times the rate of inflation for the last generation, faster than tuition, faster than healthcare, faster than nearly any other good or service," Poritz said. "If a professor can swap out a commercial textbook and use instead an OER, they will probably save the student body a total of some tens of thousands of dollars by just that one choice!"
The CSU Pueblo World Language Program has been recognized internationally for its efforts in Open Education. CSU Pueblo Distinguished Faculty and director of world languages, Alegría Ribadeneira won the Excellence in Education award from Open Education Global.
"I was very thankful for the opportunity to shine a global light into all the Open Education initiatives we have going on at our small regional comprehensive university," said Ribadeneira.
"While Open Educational Resources allow us to offer learning materials that are free and better tailored to a specific student population, Open Educational Practices empower students to contribute with their knowledge beyond the classroom. For this new initiative we plan to invite our students to contribute their stories and videos to the textbooks we will produce," explained Ribadeneira.
CSU Pueblo's efforts in OER has saved students an estimated $250,000 over the last three years. In addition to Spanish, the OER grants have helped CSU Pueblo fund the following departments:
Engineering
Biology/Wildlife Management
EXHP (two courses)
Sociology (two courses)
Mass Comm
Teacher Ed
Italian
Mid-level English