Colorado State University Pueblo Celebrate Holocaust Day of Remembrance Virtually on April 8
Release Date: April 07, 2021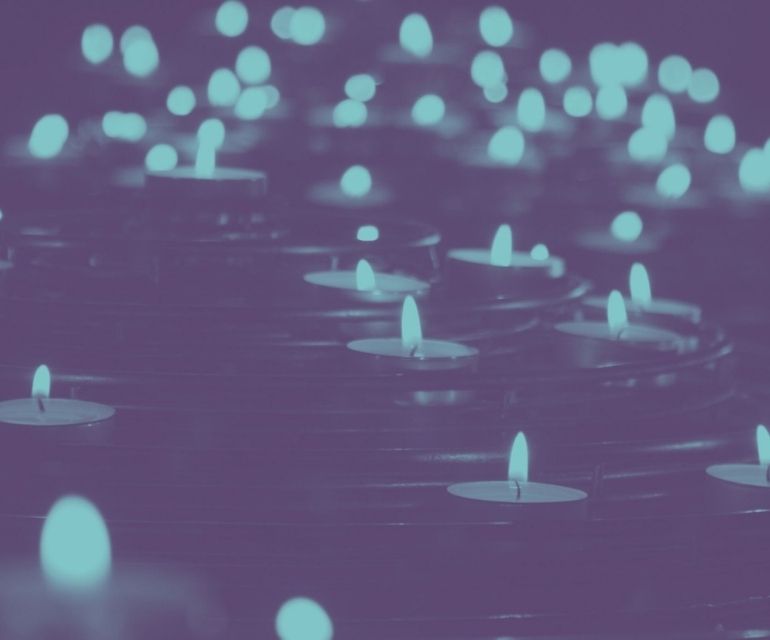 Colorado State University Pueblo will host a virtual event to commemorate Holocaust Day of Remembrance on Thursday, April 8. All activities will take place online via the CSU Pueblo Facebook page.
The United States Congress established Days of Remembrance as an annual commemoration in the U.S. for the Holocaust.  Each year CSU Pueblo joins in observing this day in their own collaborative events as a memorial for all the lives lost.
"Although the pandemic still does not allow us to gather, we are committed to commemorating the lives lost," said Grant Weller, chair of the department of history, political science, philosophy, and geography. "We must not forget our past so that we do not repeat its horrors in the future. This year is as important as any other year prior," said Weller.
All events for the Holocaust Day of Remembrance are open to all faculty, staff and students at CSU Pueblo.Members of the CSU Pueblo community invite the Pueblo community to join in the celebration virtually.
The following events will all be available throughout the day on Thursday, April 8 for individuals to participate at their convenience.
Interim Rabbi at Shalom Park, Rabbi "Birdie" Becker, will lead the memorial service.
President of CSU Pueblo, Timothy Mottet, Curriculum Lab Coordinator, John Redmond-Palmer, Regional Development Officer, Mallory Bustow, and Donor Relations and Prospective Development Coordinator, Claire West all will read the names of the lives lost due to the Holocaust.
Professor of Education, Jenny Piazza is offering Holocaust literature for young people.
Grant Weller, department chair of History, Geography, Philosophy and Political Science will provide Holocaust historical information.
Professor of Counseling Psychology at CSU Pueblo, Krista Bridgmon will speak about post-traumatic stress and the Holocaust.
David Volk, music professor and director of honors and leadership at CSU Pueblo will share a presentation of music and the Holocaust.
CSU Pueblo's PRIZM group will provide a presentation on LGBTQ history and the Holocaust.
"CSU Pueblo invites the broader Pueblo community to participate in the Day of Remembrance through our virtual event," said Pam Richmond, professor of social work at CSU Pueblo. "The importance of this day remains so we can honor the individuals we lost to such a tragic event, we must continue to honor the lives lost to the Holocaust."
For more information about Holocaust Day of Remembrance and related activities, please contact Pam Richmond, professor of social work at CSU Pueblo, at pam.richmond@csupueblo.edu.