CSU Pueblo Launches Discovery Scholars Program
Release Date: April 05, 2021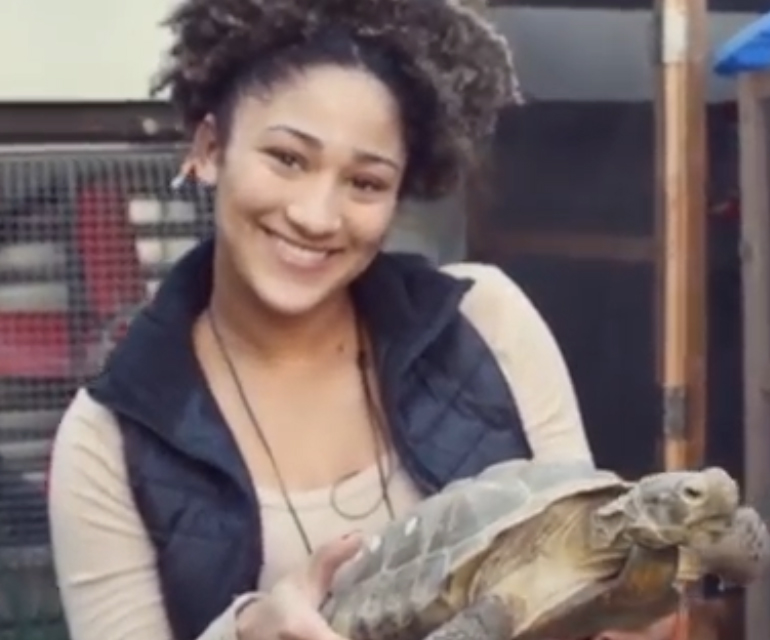 Colorado State University Pueblo has announced the launching of its new Discovery Scholars Program, which will be available to first year students in the Fall of 2021.
The Discovery Scholars will provide first year students with the opportunity to dive right into their area of interest with experiential learning. Instead of waiting until their junior or senior year, students will get hands-on experience from the moment they step on campus.
In addition to these hands-on research opportunities, students will learn and build a rapport with their faculty mentors. Discovery Scholars are paid a monthly stipend ($200) for the eight months.
Click Here to apply for the 2021 Discovery Scholars program.
"The Discovery Scholars program is distinctive in that it allows first year students access to authentic research experiences in their chosen field of study, an experience often only provided to students in their third or fourth year," said Director of Undergraduate Studies Brian Vanden Heuvel.
Faculty mentors have created 16 experiences for students to choose from on a variety of topics. In total, 18 faculty members will join the first year of the Discovery Scholars project.
Here is a full list of projects for Fall of 2021
| | | |
| --- | --- | --- |
| ​Name | ​Department | ​Research Project |
| ​Claire Ramos | ​​Biology | ​Threats to Migratory Songbirds on the Front Range |
| ​Amaya Garcia Costas | ​Biology | ​CSU-Pueblo Phage Hunters |
| ​Nate Bickford | ​Wildlife and Natural Resources | ​Wildlife Movement |
| ​Lynn Knight | ​Education | ​Adventure Based STEM Teacher Education Experiences |
| ​Matt Cranswick | ​Chemistry | ​Towards more efficient ruthenium photocatalysts for carbon dioxoide reduction |
| ​Heather Caldwell | ​Education | ​Bringing "Real Life" Science Back into the K-12 Classroom |
| ​David Volk | ​Music & Honors | ​Student Composition Performance |
| ​Fran Sandmeier | ​Biology | ​Ecology of Colorado Checkered Whiptail Lizards |
| ​Bethany Kies-Bolkema & Tina Twilleger | ​Health Sciences and Human Movement | ​Legal Performance Enhancers: Exploring use, perceptions of efficacy and risk, and effect on fitness among college students. |
| ​Judy Gaughan & Katie Brown | ​History & World Languages | ​Women's Suffrage and Women's Voting Rights in Southern Colorado/ El sufragio de las mujeres y el derecho al voto de las mujeres en el sur de Colorado |
| ​Carla Zimmerman | ​Psychology | ​It's not the phone, but what you do with it: The effects of smartphone interactions on psychological wellbeing |
| ​Jonathan Rees | ​History | ​Pueblo History Online |
| ​Bahaa Ansef | ​Engineering | ​AI Systems: Exploration and Implementation of Artificial Intelligence in Daily Life Applications |
| ​Heidi Reynolds-Stenson | ​Sociology/Criminology/Anthropology | ​Black Lives Matter Protest, Police Reform, and Police-Caused Deaths |
| ​Barbara Brett-Green | ​Psychology | ​Discovery Scholar's Research Project on Cannabinoids and Epilepsy |
| ​Rick Farrer | ​Chemistry | ​Modification of the Properties of Polymers through Inclusion of Nanomaterials |
| ​Karen Yescavage | ​Psychology | ​Undergraduate mentoring program to conduct community-based participatory action research to promote psychological well-being in K-12 at-risk youth. |
Students who participate in Discovery Scholars will all have something to show for their efforts. When the project ends, students will have a chance to present their results. This could include some travel or being published in national research journals.
In order to participate in Discovery Scholars, students must:
Required attendance at the DS orientation meeting in August 2021 and January 2022

Enrollment in 1 hour of Research Credit (For example, BIOL 291)

Documenting 6 hours/week (4 hours in the research lab, 1 hour with faculty mentor, and 1 hour with post-doctoral community meeting) during Fall semester 2021 and Spring semester 2022 (pending continuation)

Through mentorship with research faculty, designing and implementing a research plan

Demonstrate safe laboratory practices and correctly using lab equipment

Submit monthly stipend effort each month as required by student employment

As part of their commitment to the DS program, DS students are required to present at the RSCA 2022 (Mid-March) Student Presentation Day. In addition, DS students may present research results at an approved research venue (this may include travel to an appropriate conference which will require timely prior approval)