Colorado State University Pueblo Students Directly Receive $1.9 Million in CARES Act Funding
Release Date: April 05, 2021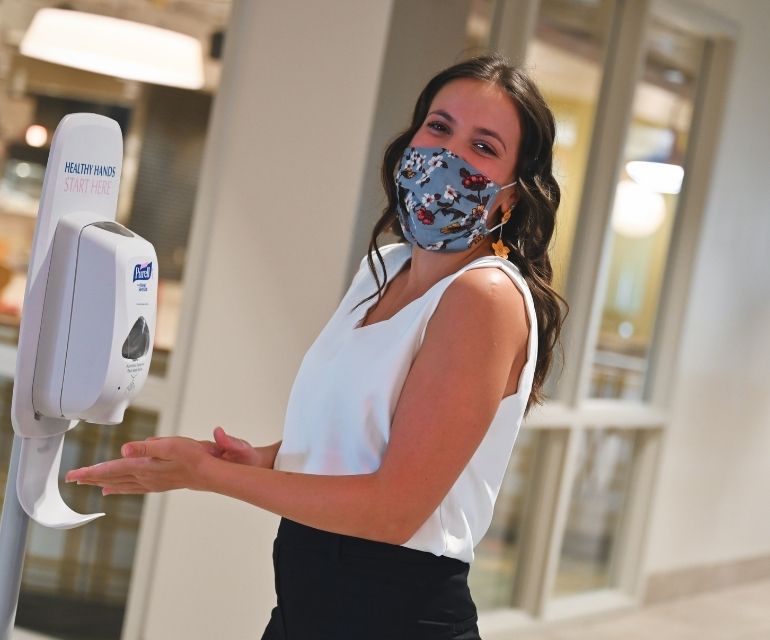 Colorado State University Pueblo distributed $1.9 million in Coronavirus Aid, Relief and Economic Security (CARES) Act funding from the recent stimulus bill to students enrolled in spring 2021 courses. This is the second direct disbursement for CSU Pueblo students since the pandemic began last year.
Student Financial Services (SFS), Business Financial Services (BFS) and Information Technology Services (ITS) teams collaborated to distribute funds to CSU Pueblo students quickly.The CARES Act requires institutions to provide emergency financial aid grants to students directly. Higher education institutions were specifically directed not to use any money to reimburse the institution itself or any costs associated with expenses due to the pandemic.
"This was a true team effort by many departments here at CSU Pueblo including BFS, IT and my own area of Student Financial Services," said Director of Student Financial Services, Angela Moore. 
Students received funding based on the student's Estimated Family Contribution, student type of either undergraduate or graduate student designation and the number of hours students were enrolled in at the university. Students did not have to complete a Free Application for Federal Student Aid (FAFSA) to receive CARES funding through this distribution.
"We wanted the CARES funding to prioritize students and their needs based on course load and the credits they were taking. We also recognized students may not have completed FAFSA yet, so we ensured those students were also included," said Moore.
Students received the funds as a direct payment, which means none of the funds were applied to students' bills but instead distributed as a direct deposit or students received a check. Amounts for award ranged from $25 to $65 per credit hour for undergraduates and $45 to $75 for graduate students.The average amount undergraduates received was $671 while graduate students received on average $540 with this second round of CARES funding.
Juanita Pena, director of business and financial services/controller, explained the parameters of CARES funding students received and how disbursement was achieved.
"This CARES funding was designated to assist our students, not the university," said Pena. "Our teams worked to comply with regulations so none of these funds were applied to an outstanding balance or bill," said Pena. 
Federal guidelines did not allow payment for international, DACA or undocumented students.Online students who were formerly not considered in the first round of available funding, were included in this second disbursement of funds.
"The money was given to students directly so they could determine their needs and how to spend the funds the way they chose to and determined on an individual basis," said Pena. "This was done carefully through collaboration but also by keeping the students' needs first and foremost when we made decisions to allocate these funds."