CSU Pueblo Foundation Establishes Pre-Nursing Scholarship Endowment in Honor of Nursing Alumnus and Family
Release Date: March 12, 2021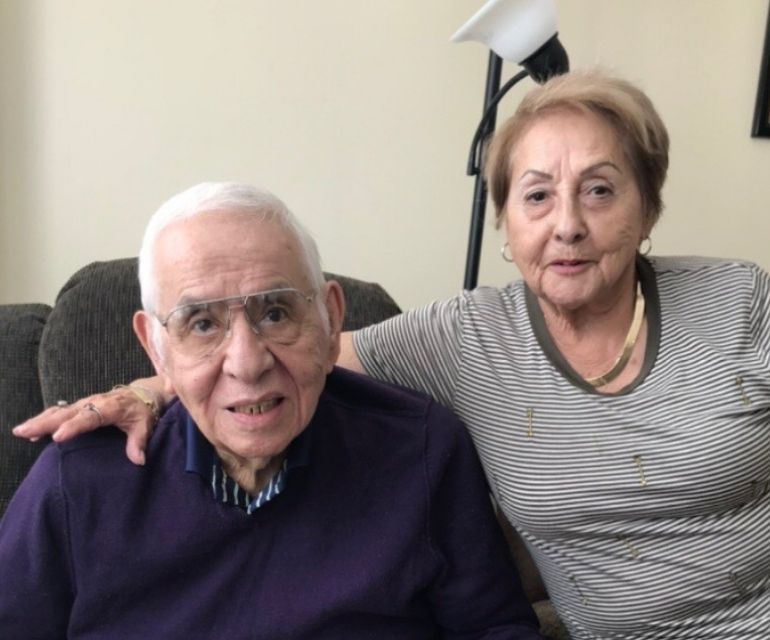 The Vidal L. and Stella Raigoza family has established a memorial pre-nursing scholarship in their honor. The purpose of this endowed fund is to provide scholarship assistance to Colorado State University Pueblo pre-nursing students, who have graduated from Pueblo District No. 60 or No.70.
Vidal, who passed away in 2020, was one of the first male graduates from the nursing program at what was then Southern Colorado State College (SCSC), now CSU Pueblo. He was the son of Vidal and Alta Gracia Raigoza, who both emigrated from Mexico. He attended Pueblo Public Schools and graduated from Pueblo Central High School. After high school, he obtained his nursing degree from SCSC and then started working at both Parkview and the Colorado State Hospital. He went on to get a master's in Psychology from Adam State College. After 43 years of service to the Colorado State Hospital he retired as the chief administrator of the Forensic Division.
Stella was born in Tioga, Colorado, a mining camp in southern Colorado. She is the daughter of Victor and Emma Sanchez, whose roots in southern Colorado and northern New Mexico goes back generations. Stella obtained her LPN license and went on to work at Parkview hospital until the birth of their first child.
Vidal and Stella raised their children in Pueblo where all four; Gloria, Gordon, Victor and Lisa went to Centennial High School. All children graduated from University of Southern Colorado, now CSU Pueblo, with the exception of Gloria, who attended University of Colorado.>
"Vidal and Stella, and their family, were great supporters of Pueblo and education," said Todd Kelly, president/CEO for the CSU Pueblo Foundation "Mr. Raigoza's sister, Eva Baca, was a long-time School District No. 60 teacher and administrator, and has an elementary school named in her honor. Mrs. Baca's family also established a scholarship in her honor, demonstrating Vidal and Alta Gracia Raigoza's belief in the benefit of education."
The Vidal L. and Stella Raigoza Pre-Nursing Scholarship is a merit-based scholarship available to a talented pre-nursing student, who has graduated from any high school within Pueblo County (Pueblo District No. 60 and No. 70).
For more information, please call Sandy Lundahl, director of foundation scholarships at the CSU Pueblo Foundation, at (719) 549-2380.