Alejandro (Itzam) Marin, MD CSU Pueblo Distinguished Young Alumni from the College of Science, Technology, Engineering and Mathematics
Release Date: December 16, 2020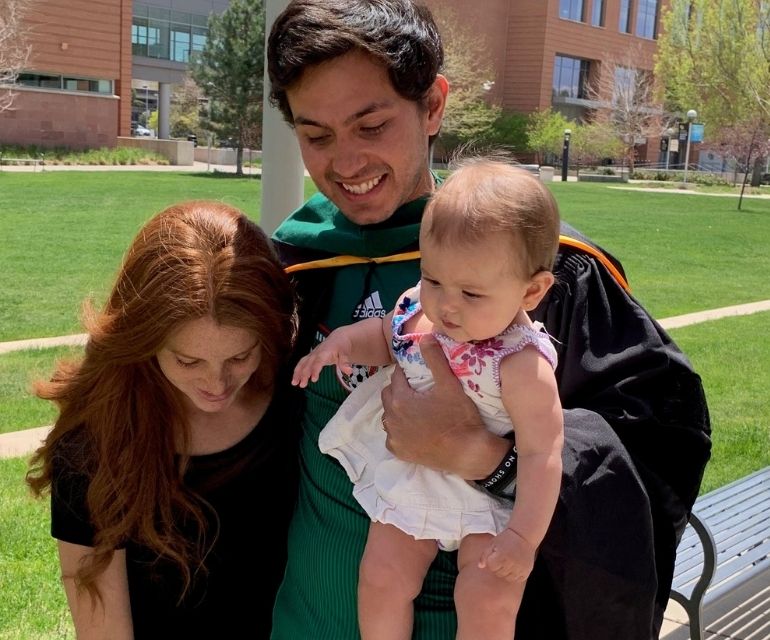 The Colorado State University Pueblo Foundation and Alumni Association are pleased to announce the 2020 Distinguished Young Alumni awards bestowed upon alumni from each college who are under the age of 35. These individuals have enhanced the reputation of the University and their respective colleges through outstanding professional achievement, personal accomplishment and service to CSU Pueblo and their community.
"The CSU Pueblo Alumni Association appreciates the strong support and involvement from all of our alumni," said CSU Pueblo Director of Alumni and Community Relations, Tracy Samora. "We are pleased to be able to recognize the contributions and achievements of our young alumni and are proud to have been part of their educational journey."
The College of Science, Technology, Engineering, and Mathematics' 2020 Distinguished Young Alumni Recipient is Alejandro (Itzam) Marin, MD, A14. Marin graduated magna cum laude with a Bachelor of Science in Biology with an emphasis on cellular and molecular biosciences. Marin went on to receive his Doctor of Medicine from the University of Colorado School of Medicine at the Anschutz Medical Campus in Aurora, Colo. Marin was nominated by Abby Davidson, director of the CSU Pueblo Science Learning Center.
"Dr. Marin embodies the student we wish to cultivate at CSU Pueblo," said Abby Davidson, "He excelled academically, while also giving back to his peers as a tutor and as a newly-minted medical doctor, Alejandro is excited to engage with his alma mater providing mentorship and inspiration to the next generation of aspiring doctors at CSU Pueblo."
As an international student from a small town in Campeche, Mexico, Marin found that CSU Pueblo was a perfect fit with a small, collaborative community allowing him to get to know his mentors and classmates on a personal level. He met his wife, Andrea, during his freshman year at CSU Pueblo. Marin lives in the Denver Metro area with his wife and young daughter.
For more information, please call the Director of Communications, Events, and Annual Giving for the CSU Pueblo Foundation, Amber Shipley, at (719) 549-2380 or (719) 251-6117.