Retention Rates Soared Higher Than Ever in Last Decade
Release Date: October 12, 2020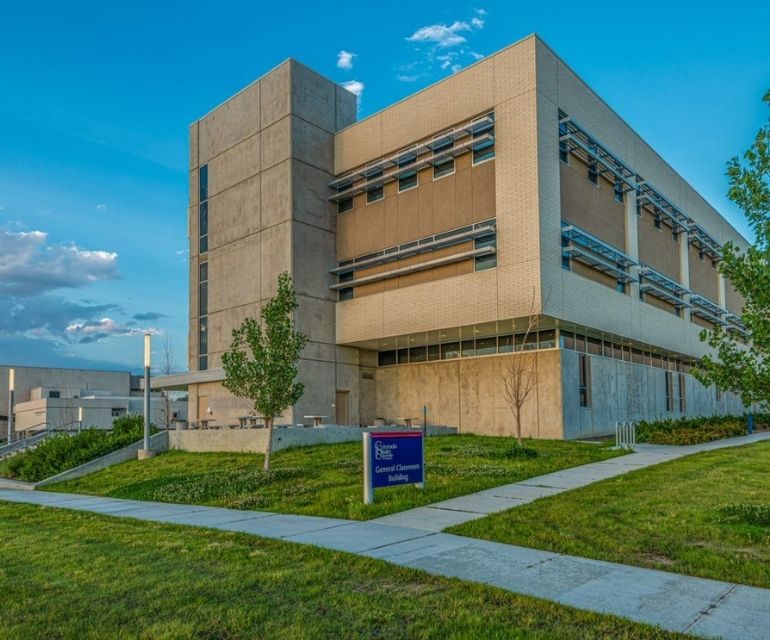 Colorado State University Pueblo managed to retain a larger percentage of the continuing student body enrolled for fall 2020, despite the challenges of keeping students engaged in a pandemic. Freshman cohort retention is currently trending at 68 percent, up five percentage points from last year. This is the highest single-year change in the last decade. The retention rate for students who entered as transfer students is also at an all-time high and an all-time single year gain of nine percent over 2019 numbers.
Record-breaking retention rates, a less-than-expected decline in enrollment, a significant enrollment growth this summer with an almost 20 percent increase over last year, and the fact the university was on track for fall growth prior to the pandemic, ensured minimal impact on this year's budget.This allowed for no impact on personnel and no increase in tuition for the academic year.
"CSU-Pueblo is proud of the fact that we were able to enroll and retain students at a greater rate than we have for over a decade by staying focused on the needs of our students, and implementing an assortment of strategic initiatives we put into place to ensure their success," said Chrissy Holliday, vice president of enrollment management, communications, and student affairs.
CSU Pueblo fared better with a three percent enrollment decline overall despite an unprecedented and unpredictable enrollment cycle due to COVID-19.The fall enrollment total headcount of 3,716 was higher than the originally predicted 10 percent decrease for the semester.
Financial aid and affordability have been important to students facing the current economic uncertainty and a high priority for the campus. The university started back in summer by creating a summer scholarship for students who enrolled in more than 9 credits, with an additional scholarship available if they also enrolled full-time for fall. Additional student support services, technology upgrades and individualized financial aid plans assisted with more students enrolling this fall.In addition, application and scholarship deadlines were extended to allow students ample time to make decisions with many unknowns and financial impacts due to the pandemic.
To ensure continued success, additional student advisors were also hired as part of the university's Vision 2028 initiative, providing more one-on-one support from trained advisors dedicated to the needs and future of all CSU Pueblo students.
Through these and other initiatives, the university welcomed 3,378 undergraduates this fall, a five percent decline from last year that was offset by a 13 percent increase of graduate students totaling 338. CSU Pueblo also saw a slight increase in numbers of diverse student populations enrolling.
The greatest impact of the pandemic was to new student enrollment, which was anticipated, given the uncertainty many new students were facing for the fall. The majority of the decline was seen in international, out-of-state, and broader Colorado populations that could not commute to the CSU Pueblo campus. While they were most likely to be impacted by the ever-changing environment, enrollment grew for students within a 50-mile radius of campus, for whom the uncertainty was seen as less of a risk.
"This has been an extremely challenging time for universities like ours across the nation to identify and adapt in ways that keep the university and our programs safe and relevant to potential students," said Holliday. "I am proud of our faculty and staff who have done so much for our students during these trying times."
CSU Pueblo's online-only enrollment increased 67 percent over last year due in large part to the increased number of new online class offerings for new and current students. These new offerings reflect the university's vision to adapt to students' needs in a rapidly-changing economic landscape.
CSU Pueblo's strong commitment in supporting students who are the first in their family to go to college, was evident this year maintaining 40 percent of the student population as first-generation students. This was accomplished with increased outreach and support through financial and technological assets to meet the needs of this important segment of the student population.
CSU Pueblo continues to be primarily comprised of local students with 83 percent of students being from Colorado while out-of-state students represent 15 percent of the overall enrollment population and international students totaling two percent.Students represent 28 countries, 48 states and territories, and 48 counties in the state of Colorado.
Racial and ethnic diversity increased slightly this year, with 47 percent of all students reporting a diverse background, compared with 46 percent last year. CSU Pueblo's first-generation student population totals 40 percent and 39 percent are Pell grant eligible. New students trended a little more diverse, particularly in Hispanic students, than the total enrolled population.
"We believe the current enrollment results at CSU Pueblo are linked directly to COVID-19 realities and anticipate improved enrollments once that situation calms and higher education enrollment patterns stabilize overall," said Holliday.