Donnell Leomiti Celebration of Life set for July 17 at the ThunderBowl
Release Date: July 14, 2020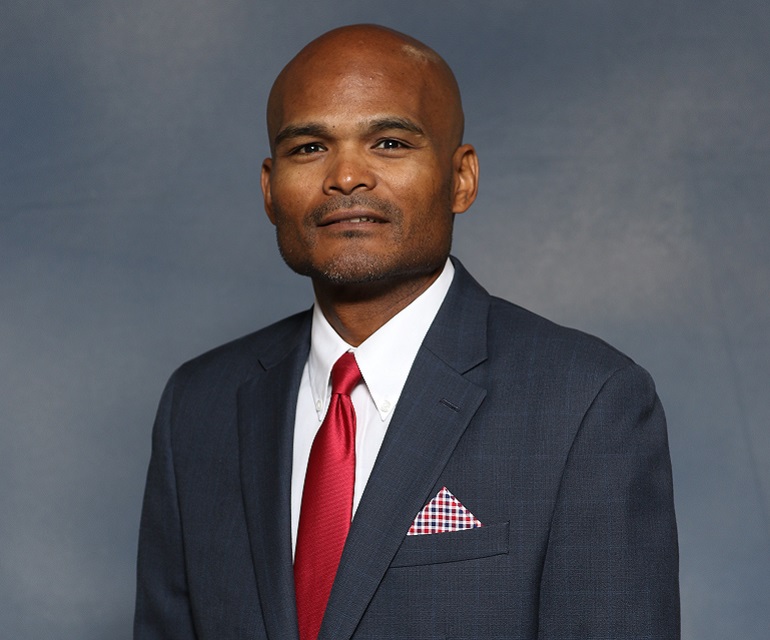 Family, friends and supporters are welcome to join Colorado State University Pueblo in a Celebration of Life to honor 
Donnell Leomiti
 on Friday, July 17 at the Neta and Eddie DeRose ThunderBowl. The event is set to begin at 7 p.m. with safety and wellness precautions in effect.  
Donnell, the CSU Pueblo Football Defensive Coordinator, passed away July 4 nearly seven years after being diagnosed with Stage 4 pancreatic neuro endocrine carcinoma in the Fall of 2013. He was 47.   
The event will be limited 500 outside guests, but will be streamed online. Guests are encouraged to secure their free reservations in advance by calling the CSU Pueblo Athletics Ticket Office at (719) 549-2050. The Ticket Office is open during normal business hours (9 a.m. - 5 p.m.), starting Tuesday, July 14 and concluding on Friday, July 17 by 3 p.m. To make reservations or if guests have additional questions, call (719) 549-2050  
"We are humbled to host the family, friends and supporters of Donnell for a very special ceremony at the ThunderBowl," said 
Dr. Paul Plinske
, Director of Athletics. "This event is open to the public, but we will follow safety guidelines provided to us by the Pueblo Department of Public Health and Environment. It is our intent to make this a wonderful service while providing safety protocol that will make people feel comfortable."  
The event will utilize the ThunderTron video board and sound system to celebrate Donnell. The event will be streamed live at 
Stretch Internet
 for people who wish to follow on-line.  
For guests coming from out of town, the Courtyard by Marriot Pueblo Downtown has reserved a special rate of $100. To make reservations, call (719) 542-3200 and mention the Leomiti Celebration of Life.    
Other details and precautions:  
- Masks are required for admittance. Masks will not be provided. 
- Guests will be screened through temperature and wellness checks prior to admittance to the stadium.
- Individuals who are feeling sick or are vulnerable are asked to stay home.
- If any guests are experiencing any symptoms, or have a temperature higher than 100.4 degrees, they will not be allowed into the stadium. 
- Bottled water, compliments of Pepsi, will be provided to all guests.
- Hand sanitizer will be provided throughout the venue.
- Pre or post-event tailgating will not be permitted.  
Guests will not be allowed to greet the family and there will not be a memorial book at the service. Guests are encouraged to sign 
Donnell's Montgomery & Steward online condolence page
.  
"Wear bright colors and dress casual, like Donnell would," said Lauren Leomiti, Donnell's wife. "Dress the 'Leomiti Way' and please wear a mask!"   
In lieu of food and flowers, memorials may be made to:  
Friends of Football
Leomiti Scholarship
504 N Grand Avenue
Pueblo, CO 81003   
OR to:   
Lauren Leomiti in Donnell's honor
c/o Montgomery & Steward Funeral Directors
1317 N. Main Street
Pueblo, CO 81003
– 30 –
As a member of the Rocky Mountain Athletic Conference, Colorado State University Pueblo competes in 22 varsity sports in NCAA Division II intercollegiate athletics.