UPDATE: Community Supply Drive in Pueblo for Healthcare Workers to Continue Tomorrow as Scheduled
Release Date: March 26, 2020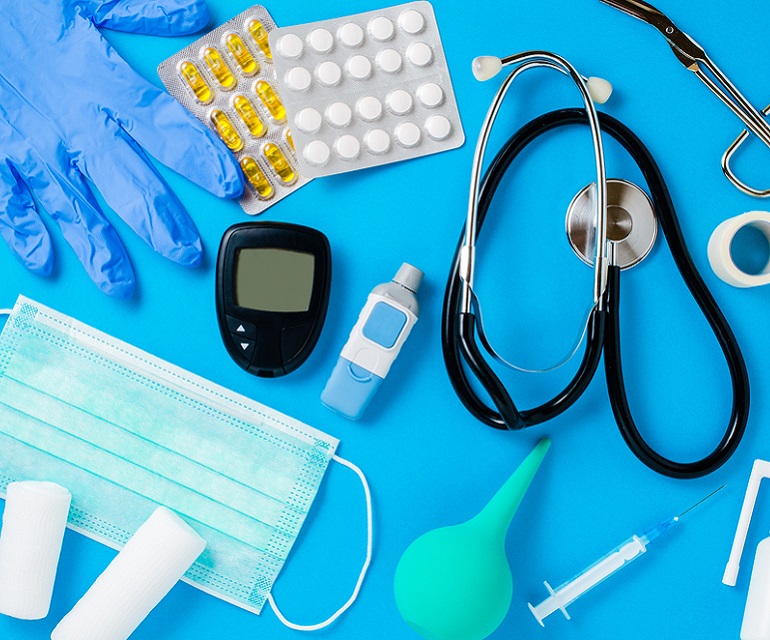 The Community Supply Drive for Healthcare Workers will operate as scheduled tomorrow from 1:00 pm – 5:00 pm. The event is classified as a critical service and will run in accordance with Governor Polis' Stay at Home Order as the drive is collecting essential items for healthcare workers.
Pueblo Department of Public Health & Environment (PDPHE) personnel will be on-site to ensure proper additional safety precautions, including limited person to person interaction. Those intending to donate are encouraged to remain in their vehicles when entering the collection area and follow all instructions given by event organizers.
The drive is being held by United Way of Pueblo County and CSU-Pueblo Student Health Services, in partnership and coordination with State Representative Daneya Esgar, Colorado State Senate President Senator Leroy Garcia, the Pueblo County Emergency Operations Center, and Pueblo Department of Public Health & Environment.
"Pueblo has always been united, and we will get through this together," stated Representative Esgar. "Now our friends and neighbors on the front lines need our help. Can we count on you to help them, from the safety of your car?"
"This pandemic has put an incredible amount of strain on the brave men and women who serve as medical professionals in our community. They are working around-the-clock to keep us safe and healthy, but now their supplies are running low, making their jobs that much more difficult. So let's come together to support our neighbors like Pueblo always has," remarked Senate President Garcia.
United Way of Pueblo County, CSU-Pueblo Student Health Services to Hold Community Supply Drive Friday for Healthcare Workers
A community drive will be held from 1:00 pm - 5:00 pm Friday, March 27 to gather personal protective equipment for healthcare workers addressing COVID-19. The drive will be held at the Cultural Heritage Building at the Colorado State Fairgrounds. Entrance will be permitted through the Beulah Avenue entrance, gate 9.
Items needed are:
N95 masks
Surgical and procedure masks
Face shields
Protective gowns
Gloves, any kind and type
Thermometers
Safety glasses
Pulse Ox
Tyvek suits
PAPR filters
Hand sanitizer
Disinfecting wipes
All donations must be in original packaging with no broken seals. No homemade masks will be accepted.
Donations will be accepted through a drive-in and drop-off process, please follow posted signs and cones. Donors are asked to not leave their cars unless otherwise instructed to do so.
In addition to individuals, organizers are making a call to action to other businesses and organizations that may have supplies of the needed items at this critical time. Donated supplies will be distributed to the medical community through a partnership with the Emergency Operations Center and Pueblo Department of Public Health & Environment.