Colorado State University-Pueblo Students Showcase Native American Art
Release Date: February 06, 2020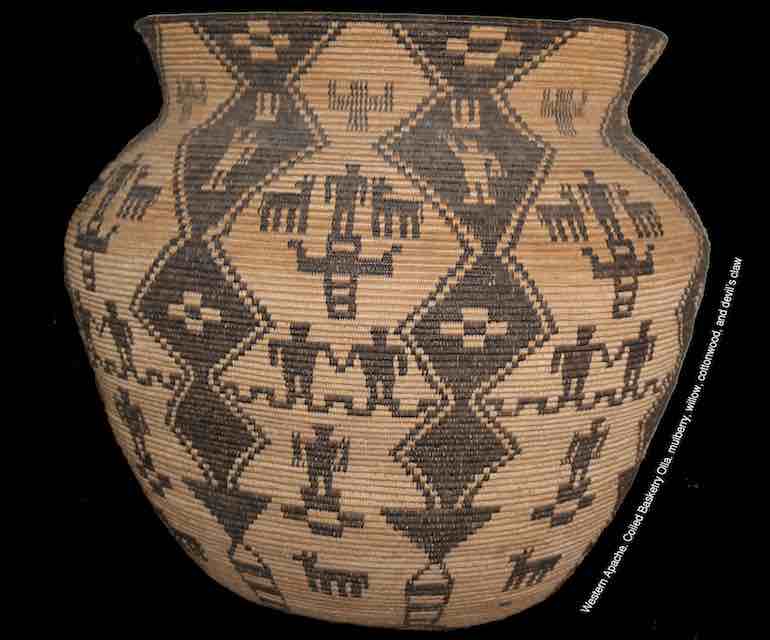 Students in the fall 2019 ART 412 course, Native American Art, created an art exhibition entitled, "Arts of the Indigenous America," celebrating the role of indigenous cultures in our regions past and present. These students studied art and visual design in Native North American cultures from prehistory to contemporary times. As a capstone assignment for this course, the students created an art exhibition curating the work of local contemporary artists.
"The exhibition 'Arts of Indigenous America' celebrates the role of indigenous cultures in our regions past and present," Rachel Zimmerman, Assistant Professor of Art History explained. "Students in my Native American Art class last semester are responsible for much for the exhibition's research and organization, and have been involved in all stage of the project.
The exhibition runs from January 30 through February 28. A reception will be held on February 6 from 5-7 P.M. Dr. Zimmerman will have a Brown Bag Gallery talk on Tuesday, February 11 from 12 P.M. to 1 P.M. in the gallery to answer any questions about the exhibition.
"The show includes object from governor Orman's collection as well as the work of local contemporary artists," said Zimmerman.
The Orman Native American Artifact Collection was gifted to the University in 1964 by Colorado governor, James B. Orman and has over 200 items included. The collection includes Western Apache baskets, pottery, Navajo rugs and textiles and other art artifacts of the early 20th century.  
To find out more about the Fine Art Gallery, contact Caroline Peters, Professor of Contemporary Theory and Art History, Fine Art Gallery Director at 719-549-2404 or caroline.peters@csupueblo.edu. The Fine Art Gallery is located in Hoag Hall, Art and Music Building on the CSU-Pueblo campus, 2200 Bonforte Blvd. Pueblo, CO 81001.