International cannabis scientist joins ICR at CSU-Pueblo's journal editorial board
Release Date: February 03, 2020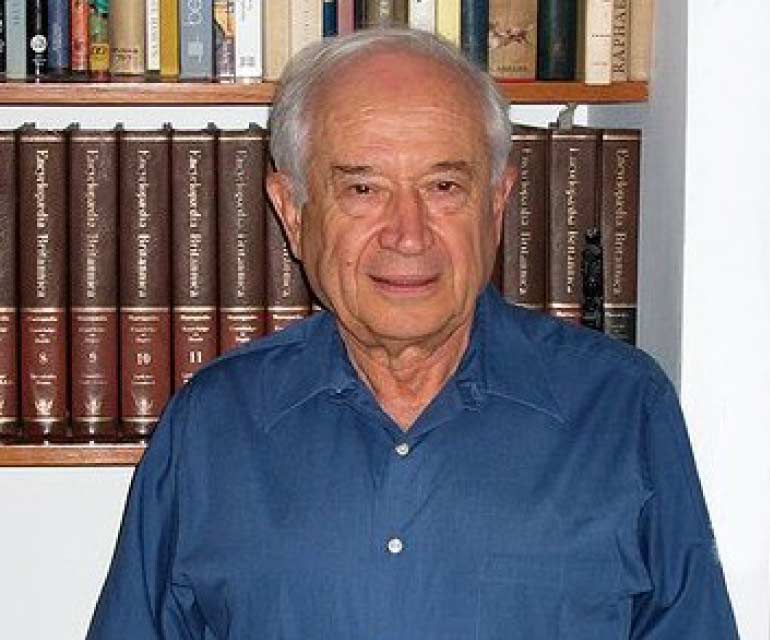 The Journal of Cannabis Research announced that Raphael Mechoulam, professor at the Hebrew University of Jerusalem has joined its editorial board. Mechoulam, one of the world's pre-eminent cannabis scientists, is the Lionel Jacobson Professor of Medicinal Chemistry at Hebrew University.
"I am pleased to join the board of this new journal," said Mechoulam. "The cannabinoid field has become a central one in many scientific areas. There is definitely room for another journal, especially one that is broadly multidisciplinary, covering all fields from agriculture and biology of the cannabis plant, to endocannabinoids, human pharmacology, medical cannabis, and the cannabis industry,"  said Mechoulam.
Among the areas of future research that Mechoulam hopes to see covered in the journal are the properties and actions of acidic precursors of THC and CBD, and the role that endocannabinoids may play in the body's defense against disease.
Major scientific accomplishments of his research team include the first isolation and identification of several major plant cannabinoids, including ∆9-tetrahydrocannabinol (THC), the major psychoactive compound in the cannabis plant, and the isolation and characterization of the first known endogenous cannabinoids, anandamide and 2-arachidonoylglycerol (2-AG).
Mechoulam is the recipient of several major Israeli and international scientific prizes and honorary degrees. He has served as the Rector of Hebrew University of Jerusalem and as president of the International Cannabinoid Research Society.
The Journal of Cannabis Research is an international, online, open-access, peer-reviewed, multi-disciplinary journal covering the entire field of cannabis-related topics. It is the official journal of the Institute of Cannabis Research (ICR) at Colorado State University-Pueblo, which contracts with Springer Nature for its publication.  The Journal is directed by its editor-in-chief, David A. Gorelick, MD, PhD, DLFAPA, FASAM (University of Maryland School of Medicine), and an editorial board of more than 30 distinguished scholars from 9 countries. More information about the Journal can be found on its web site jcannabisresearch.biomedcentral.com.
The ICR was created in 2016 through innovative funding from the State of Colorado and Pueblo County. The Institute's goal is to promote dissemination of cannabis research, in part by sponsoring the Journal of Cannabis Research and by hosting an annual international cannabis research conference on campus. Mechoulam attended the first conference in spring of 2017 and delivered the first annual Mechoulam lecture, named in his honor.
Mechoulam continues to play a role in the conference by recommending the Mechoulam Lecturer. These have included Dr. Vicenzo Di Marzo (Consiglio Nazionale delle Ricerche, Napoli, Italy; and Laval University, Quebec, Canada) in 2018 and Dr. Allyn Howlett (Wake Forest School of Medicine) in 2019. Dr. Roger Pertwee (University of Aberdeen) will deliver the Mechoulam Lecture at the upcoming ICR research conference April 4-6, 2020.
More information about the ICR and its annual research conference can be found at https://www.csupueblo.edu/institute-of-cannabis-research/index.html.