Cyber Wolves at NCL Cyber Security Games
Release Date: December 09, 2019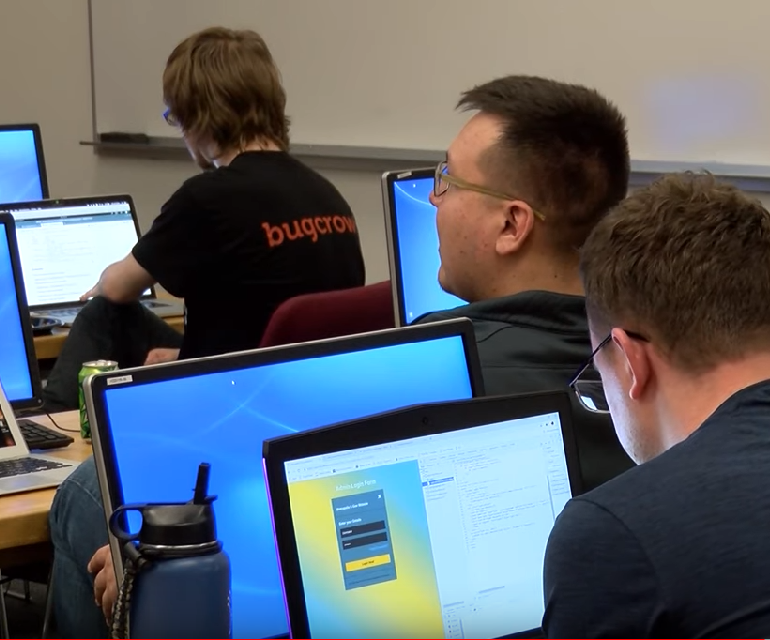 Congratulations to the CSU-Pueblo CyberWolves Cyber Security teams for another great national performance at the recent NCL (National Cyber League) Cyber Security Games.
This Fall, CSU-Pueblo and HSB sponsored four NCL (National Cyber League) teams at the NCL cyber security games. Once again, our CSU-Pueblo players did a great job, placing nationally:
CSU-Pueblo RED Team - ranked #7 (Gold Bracket) overall out of 781 total U.S. university and college cyber teams (top 1% in the U.S.)
CSU-Pueblo BLUE Team-ranked #45 out of 242 teams in the Silver Bracket (top 18.5%)
CSU-Pueblo PURPLE Team- ranked #13 out of 344 teams in the Bronze Bracket (top 4%)
CSU-Pueblo GREEN Team (New) - ranked 30 of 344 teams in the Bronze Bracket (top 8.8%)
Of note is that the nationally ranked University of Arizona's MIS/Cyber Security graduate program sponsored (for the first time) a NCL Cyber team composed of our very own former CSU-Pueblo CIS/Cyber Security graduates, Johua Greer and Gabriela Garcia and their UA team ranked #74 nationally.
Congrats to our wonderful CSU-Pueblo CyberWolves!