Rick Gonzalez Appointed to Spouse/Partner Program Team for American Association of State Colleges and Universities
Release Date: October 24, 2019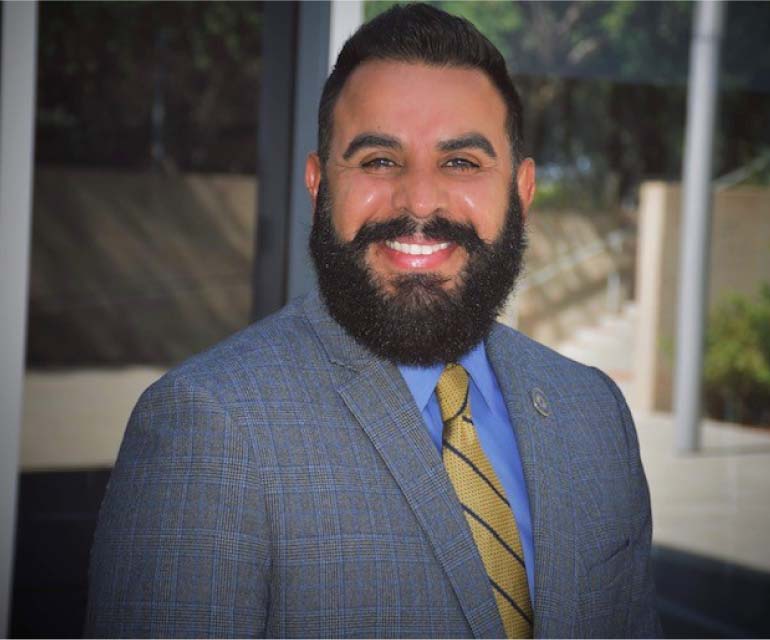 Rick Gonzalez, spouse of Colorado State University-Pueblo President Timothy Mottet, has been appointed by Dr. Mildred Garcia, President of the American Association of State Colleges and Universities (AASCU), to develop presidential spouse/partner programming for their annual conferences.  Gonzalez will present at the AASCU annual meeting in Phoenix, AZ being held the end of October.
Gonzalez will be co-chairing the programming with Elizabeth Ross, former presidential spouse from Central Michigan University. Together they have scheduled 6 spousal/partner programs at the upcoming conference focusing on issues related to the emerging role of the presidential spouse/partner, as well as issues related to Title IX, fundraising and campus leadership. 
"I'm honored to not only serve as the presidential spouse for CSU-Pueblo, but to be tapped to serve AASCU in this manner," said Gonzalez.
Gonzalez' presentation at the fall conference will focus on how to manage the role of the spouse/partner of a university president and his unique perspective from his time in his role at CSU-Pueblo. 
AASCU is one of few presidential organizations to have spousal/partner programming.  Spouses first began attending AASCU in 1971, and at that time programming was dependent on the interest and involvement of the spouse who lived where the meeting was hosted.
"I'm incredibly proud of Rick for his service to AASCU and for all the ways he supports the campus, community, and me," said Mottet.

The role of the presidential spouse has evolved over the years from the traditional "first lady" role that focused on hosting and entertaining, to a presidential spouse/partner that is more inclusive and emphasizes how president and spouse/partner work together as a team to serve a university and community.
"I enjoy volunteering in the community and on the campus.  I usually invest three days volunteering at SOCO Spay and Neuter and Adoption Clinic and the other two days on the campus where needed," said Gonzalez.  "Tim and I usually spend our weekends engaged in campus or community activities.  It's much work, but incredibly rewarding."