School of Business to Honor Burnie Zercher with Lifetime Business Achievement Award
Release Date: July 24, 2019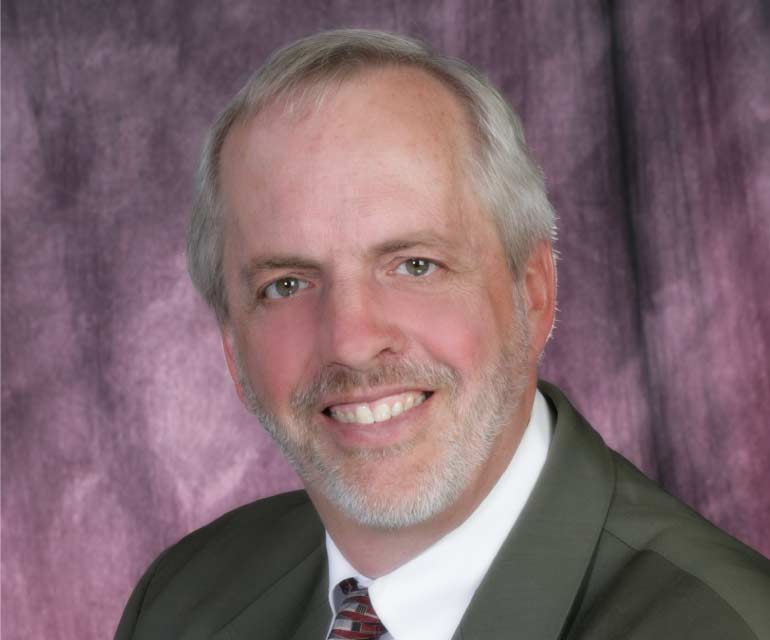 Burnie Zercher, owner of Industrial Contractors/Managers (ICM) of Pueblo, Colorado, will be honored with the fifth annual Lifetime Business Achievement Award from the Malik and Seeme Hasan School of Business (HSB) at Colorado State University-Pueblo on September 19, 2019, according to HSB Dean, Dr. Bruce C. Raymond. A dessert reception and cash bar will open at 6:30 p.m. in the Occhiato Student Center Ballroom Foyer with the presentation to follow in the Occhiato Student Center Ballroom at 7:00 p.m. The event is open to the public at no charge.
"Burnie Zercher is an exemplary role model to me and to all Pueblo area professions. 
CSU-Pueblo's Hasan School of Business is honored to recognize this outstanding individual for his achievements and contributions in Southern Colorado," said Dean Raymond. "We hope you'll attend to help us honor Burnie for his achievements and contributions to our community."
Burnie Zercher started his career path at John Brown University located in Siloam Springs, Arkansas.  There he received his Bachelor of Science degree in Building Construction and Design/Structural Engineering.  Burnie was the highest ranking senior in the Division of Engineering and graduated with high honors from John Brown University.
His professional experience began as a carpenter on a rough frame crew in Security, Colorado.  He made his way through the field as Construction Supervisor for Sudan Interior Mission in Addis Ababa, Ethiopia, to Project Superintendent for Martin K. Eby Construction Co. in Wichita, Kansas.  In 1983 Burnie Zercher started his own company, Industrial Constructors/Managers, Inc. The business is currently thriving as a successful construction company operating in three states with 160 employees.  While the company's construction focus is on Steel Mill, Cement Plant, Mine and Power Plant construction their various projects have also included 30 churches and 6 assisted living centers.
On top of running his own company, Burnie is also involved in the Pueblo Community. Burnie joined Rotary 43 in 1986 and served as President for the 1994-1995 year term.  In 1997 Burnie was District Governor for Southern Colorado and Northern New Mexico. Burnie has been a board member of the Red Cross Pikes Peak Chapter of the American Red Cross since 2006. In 2012 Burnie became the Chairman of the Red Cross Peak Chapter and served 2 years in that position. His newest adventure was becoming founding member and of Executives Partnering to Invest in Children-Pueblo (EPIC). 
After volunteering for 14 years in the Pueblo City Schools, Burnie became sensitized to the issues of early childhood development and the importance of early childhood education.  Burnie's service has also include stints on the Boards of the Rocky Mountain Council of the Boy Scouts of America (2000-2008), the Goal Academy (2014-2018), Catholic Charities (2014-present), Ironworkers Intermountain Health and Welfare Fund (2015-present) and the Retirement Fund (2015-present), Malik and Seeme Hasan School of Business (2013-2018) and most recently the Villa Bella Expeditionary School Board (2019-present), Advisory Board for the Civil Engineering Tech and Construction Management Departments for CSU-Pueblo (1995-present).
Burnie is married to Pam, his sweetheart, and they are the parents to eight wonderful children.
Burnie's hobbies include singing, playing the drums, building things, ranching and cooking.  He is a devoted foody with expert criticism of eating establishments in Southern Colorado who spends one week per year in Napa Valley at the Culinary Institute of America updating his expertise.