Colorado State University to Host a Two-Day Cyber Security Workshop
Release Date: February 14, 2019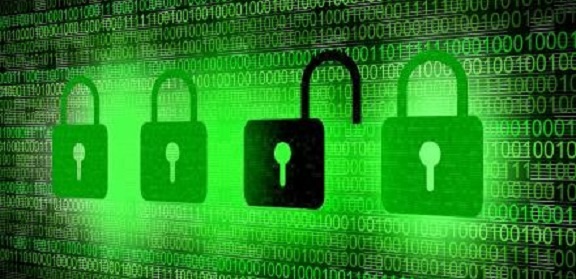 Colorado State University-Pueblo to Host Two-Day Cyber Security Workshop
PUEBLO – Colorado State University-Pueblo, a U.S. National Security Agency-Center of Academic Excellence (NSA-CAE) designated institution, will conduct, Emergent Threats in Cyber Security, a two-day workshop, February 28-March 1, 2019, at the CSU-Pueblo at Colorado Springs Tower location off of Circle Drive and I-25.
The two-day workshop will allow participants to learn about the changing landscape of security issues and how to safeguard critical infrastructure.  In addition, attendees will gain a better understanding of the range of cyber threats; learn how to defend their IT infrastructure; safeguard IT networks; implement disaster recovery and business continuity plans; understand information assurance and cyber law and learn about threat vulnerability analysis techniques.
The two-day workshop is being sponsored by the CSU-Pueblo Hasan School of Business' (HSB) Center for Cyber Security Education and Research (CCSER) and CSU-Pueblo Extended Studies.  The workshop features cyber security experts from multiple disciplines and areas of expertise: Robert J. Mejias, CSU-Pueblo associate professor of computer information and director; Mark D. Gonzales, CCSER information technology and technical project manager for Pueblo County; Mark A. Tallman, security researcher, consultant and adjunct lecturer; Daniel A. Olson, U.S. Air Force Academy assistant professor of law; Justin Holman, CSU-Pueblo HSB assistant professor of statistics; and Chris Milliken, CSU-Pueblo manager of network and data center systems.
Workshop breakout sessions include: Introduction/overview of Cyber Security Threats and Attacks; IT Networks Architectures and Cyber Security; Cyber Security Defense: Awareness and Safeguards in the Workplace; Cyber Security Risk Analysis; Disaster Recovery, Business Continuity Planning; Data Analytics, Probability Statistics for Cyber Security; Information Assurance (IA) Compliance, Legal and Ethical Standards for Cyber Security; and a hands-on TVA (Threat Vulnerability Asset Exercise: Identifying Cyber Threat sand Vulnerabilities.
Who should attend?
Nonprofits
Small business owners without traditional IT departments
Independent medical clinics
Personnel from non-IT or non-cyber security operations
Accounting, procurement and auditing operations
Pricing information:
$495 for General Participant
$245 for city, county, state, federal, nonprofit, and military employees
Price includes breakfast and lunch each day.
Bulk pricing available
To register, visit:  www.cvent.com/d/qbqb18
Registration deadline is February 25, 2019 and limited to the first 30 participants.
For more information contact Kathryn Starkey at Kathryn.starkey@cuspueblo.edu or 719-549-2849
About the CCSER
The Center for Cyber Security Education and Research (CCSER) at CSU-Pueblo serves as an interdisciplinary center to provide program guidance and oversight in the areas of Cyber Security, Information Assurance and Cyber Defense and encourages and fosters collaboration and outreach opportunities for CSU-Pueblo students, faculty, interested programs and all other private and public institutions.
About Colorado State University-Pueblo
Colorado State University-Pueblo is a comprehensive state university with an enrollment of 4,000 students. With more than 25 percent of its students Hispanic, it is a designated Hispanic Serving Institution (HIS). The University is dedicated to interdisciplinary learning and entrepreneurship that elevates its people and community, creates educational opportunities, fosters unique collaborations, and supports inclusion, access, and affordability as a gateway to the world.