First graduates from Construction Management online program
Release Date: February 07, 2018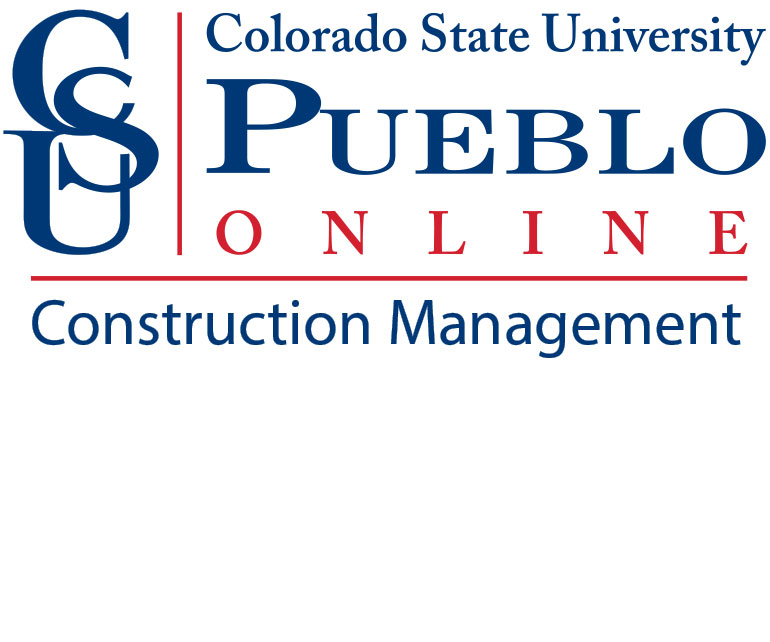 CSU-Pueblo announces first graduates in online construction management program
PUEBLO – Two Colorado State University-Pueblo students graduated in December as the first to complete the University's new online Construction Management (CM) program with four more students expected to graduate in Spring of 2018. Enrollment in the program has increased 28 percent since its first full program year in 2016-2017.
Tim Williams of Colorado Springs and Jeff Woodbury of Discovery Bay, Calif., completed their degrees last fall and will be eligible to walk in May, 2018 Commencement Ceremonies, scheduled for Saturday, May 5 at the Southwest Motors Events Center at the Colorado State Fairgrounds.
The online CM program was developed for students seeking to advance their careers in the construction industry without having to quit their full-time jobs. A construction manager transforms the design of a project from paper to reality. Program graduates will acquire the skills necessary to plan, organize, and direct the coordination of resources to achieve construction project objectives.
The CM online program offers a flat-tuition rate, regardless of residency.  This unique model currently serves students in more than 15 states around the country.  This new campus program will include its first international student from Brazil, who will begin in Summer of 2018. The program offers open enrollment, with courses starting in January, March, April, June, August, and October. The program's free online application can be found at https://aisweb.csupueblo.edu/appflg.asp?online=cm 
With military bases close to home, just 40 miles from campus, the CM online program offers a 10% military discount. The program also is supportive of non-traditional students who are looking to continue their education after being in the workforce.
"This program has allowed me to go back to school and earn a degree after being out of school for 10 years, said Rick Fowler, who will graduate later this year. "CSU-Pueblo allowed me to go back to school online 100 percent of the time."
Construction management is a field with an increasing amount of job opportunities. According to the Bureau of Labor statistics, employment of Construction Managers is expected to grow 16 percent from 2012-2022, fast than the average for all occupations, As overall construction activity expands, population and businesses grow, and buildings are retrofitted to be more energy efficient, the need for qualified individuals to oversee these projects will increase. CM graduates will have the best prospects for these positions.
"I have learned a broad range of knowledge and skills that have directly prepared me to fill a Project Engineer position with a construction company," Fowler said.
For more information, contact Online Program Coordinator and Academic Advisor Juliette Mogenson at 719-549-2392 or Juliette.mogenson@csupueblo.edu
Colorado State University-Pueblo is committed to excellence, setting the standard for regional comprehensive universities in teaching, research, and service by providing leadership and access for its region, while maintaining its commitment to diversity.
--CSU-Pueblo--