Thunder Village Groundbreaking
Release Date: February 03, 2017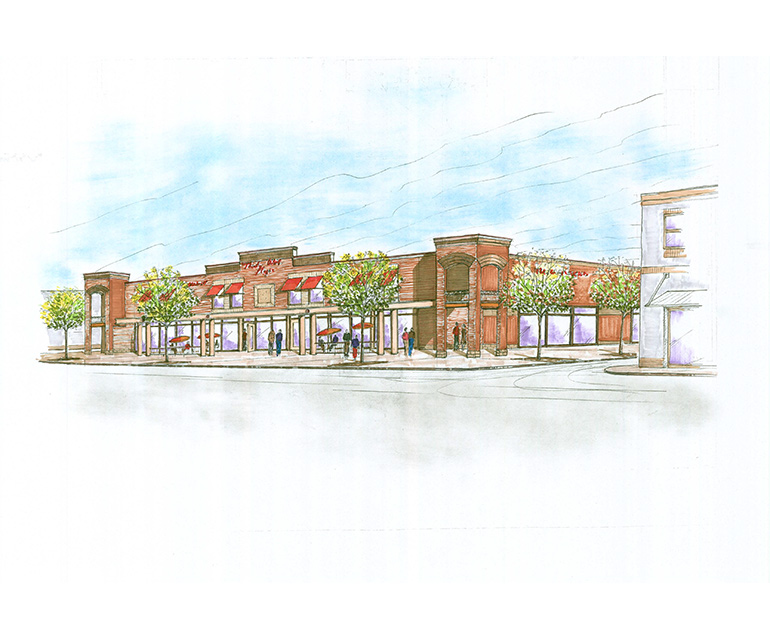 Press Release
PUEBLO – The Colorado State University-Pueblo Foundation broke ground today (Feb. 3) on a 10,000-square-foot, $2.4 million commercial complex that it hopes will begin to address the decades-long requests for commercial services near the Belmont campus.
According to CSU-Pueblo Foundation CEO/President Todd Kelly, the purchase of the land and construction of the Thunder Village complex, located at 2200 Rawlings Blvd., will be paid by the CSU-Pueblo Foundation, which will manage the building's tenants and parking lot. The complex was designed by Architect Gary Anzuini and will be erected by Arc Valley Construction. 
Kelly said he is proud to offer the Thunder Village development to the campus community to help alleviate a longtime void of commercial development on campus.
"The Thunder Village complex will help diversify the Foundation's investments, generate additional income to give back to University scholarships and programs, and fulfill a much-needed community development project thanks to the involvement of many community partners," Kelly said.
President Lesley Di Mare lauded the Foundation's efforts.
"We are grateful that the CSU-Pueblo Foundation has invested in the construction of Thunder Village. Throughout my tenure as president, I have heard from students and admissions staff that convenient commercial services close to campus are lacking," she said. "Not only will this complex enhance the recruitment of prospective students and retention of current students, but it will raise the spirits of the student body who will finally have a place near campus to hang out and begin to call their own."   
The first tenant to inhabit Thunder Village will be Thunder Zone Pizza, which was represented at the groundbreaking and hopes to open by June of 2017. All businesses will operate independently of the Foundation, which will serve solely as property manager.
No donor funds were used in transactions regarding the Thunder Village project, nor will it take funds away from any current scholarship or program offered through the CSU-Pueblo Foundation. The Foundation is actively seeking additional tenants that offer products or services attractive to the college demographic to fill the remaining 4,500 square feet. Interested businesses or individuals should contact Kelly at 719.549.2380 or todd.kelly@csupueblo.edu
Colorado State University - Pueblo is committed to excellence, setting the standard for regional comprehensive universities in teaching, research, and service by providing leadership and access for its region, while maintaining its commitment to diversity.
--CSU-Pueblo--