Gonzales to speak at as part of Native Voices exhibit
Release Date: December 19, 2016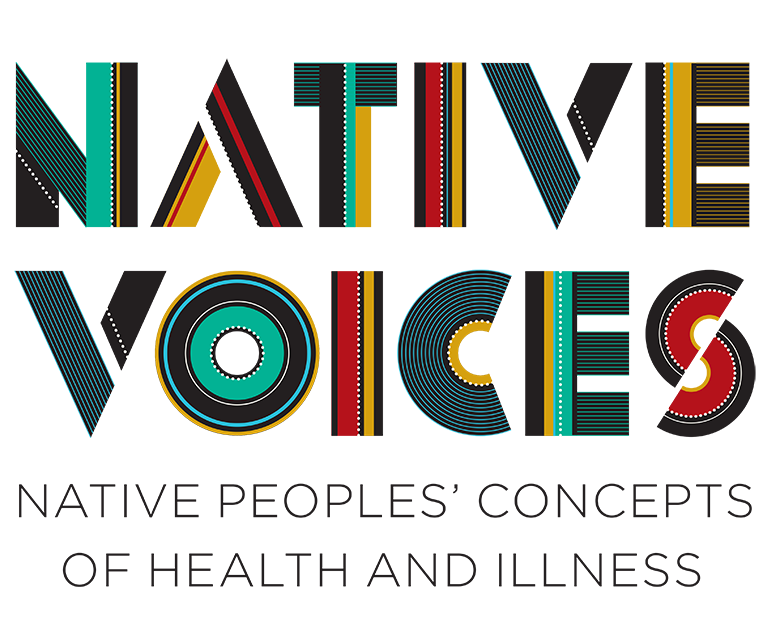 Press Release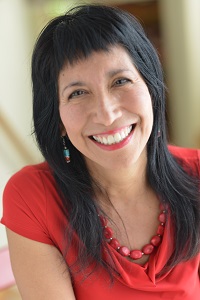 PUEBLO – Colorado State University-Pueblo has been selected in a competitive application process to host Native Voices: Native Peoples' Concepts of Health and Illness, a traveling exhibition to U.S. libraries, from March 1 to April 13, 2017 in the Library and Academic Resources Center (LARC) Lobby. In association with the exhibit in the , University of Arizona Professor Patrisia Gonzales will share her expertise in indigenous ways of knowing and indigenous medicine beginning at 7 p.m. on March 9 in LARC 109.
Native Voices explores the interconnectedness of wellness, illness and cultural life for Native Americans, Alaska Natives and Native Hawaiians. Stories drawn from both the past and present examine how health for Native People is tied to community, the land and spirit. Through interviews, Native People describe the impact of epidemics, federal legislation, the loss of land, and the inhibition of culture on the health of Native individuals and communities today. The U.S. National Library of Medicine (NLM) developed and produced Native Voices: Native Peoples' Concepts of Health and Illness. The American Library Association (ALA) Public Programs Office, in partnership with NLM, tours the exhibition to America's libraries.
As one of 104 grant recipients selected from across the country, CSU-Pueblo will receive a $250 programming grant, virtual training, and publicity materials. Native Voices: Native Peoples' Concepts of Health and Illness was displayed at the National Library of Medicine in Bethesda, Maryland, from 2011 to 2015. To learn more and view content from the exhibition, visit http://www.nlm.nih.gov/nativevoices.
About Patrisia Gonzales
As the granddaughter of Kickapoo, Comanche, and Macehual peoples who migrated throughout the present-day United States and Mexico, Gonzales obtained her Ph.D. in Mass Communications from the Department of Life Sciences Communication at the University of Wisconsin - Madison. Her works have been cited in various anthologies and scholarly endeavors.
She has received various human rights awards for the national Column of the Americas, and for her book The Mud People (Chusma 2003). She was a Distinguished Community Scholar at UCLA's César E. Chávez Department of Chicana and Chicano Studies and Regent's Scholar at the University of California, San Diego. As a Kellogg Fellow (1997-1999), she explored community healing and helped to establish a promotoraproject on traditional medicine in New Mexico. She is a promotora of Indigenous Medicine, an herbalist and an apprenticing Traditional Birth Attendant.
As a "promotora-investigadora" or community health promoter-researcher, her courses and research combine applied Indigenous medicinal knowledge with explorations into under-girding philosophies and world views. Her scholarship examines Indigeneity from a hemispheric perspective; Indigenous communication practices; Mesoamerican symbols and codices as medicinal texts; and Indigenous medicine as parallel system(s) of knowledge that challenge and expand the paradigms of western science. She collaborates with Indigenous birth workers and the Indigenous Wellness Research Institute at the University of Washington. She is faculty in the Native American Research and Training Center and affiliated faculty in the Department of American Indian Studies. As a 2014 fellow in the Udall Center for the Study of Public Policy, she worked on language policy and planning for the Kickapoo Traditional Tribe of Texas. She is author of Red Medicine: Traditional Indigenous Rites of Birthing and Healing (University of Arizona Press 2012)
For more information about Native Voices and a calendar of related public programs, contact Outreach/User Experience Librarian Betsy Dekens at betsy.dekens@csupueblo.edu or 719.549.2826.
About the American Library Association
The American Library Association is the oldest and largest library association in the world, with approximately 55,000 members in academic, public, school, government and special libraries. The mission of the American Library Association is to provide leadership for the development, promotion and improvement of library and information services and the profession of librarianship in order to enhance learning and ensure access to information for all.
About the National Library of Medicine
The National Library of Medicine (NLM), on the campus of the National Institutes of Health in Bethesda, Maryland, has been a center of information innovation since its founding in 1836. The world's largest biomedical library, NLM maintains and makes available a vast print collection and produces electronic information resources on a wide range of topics that are searched billions of times each year by millions of people around the globe. It also supports and conducts research, development, and training in biomedical informatics and health information technology. In addition, the Library coordinates a 6,000-member National Network of Libraries of Medicine that promotes and provides access to health information in communities across the United States.