Activist Bree Newsome to speak
Release Date: December 06, 2016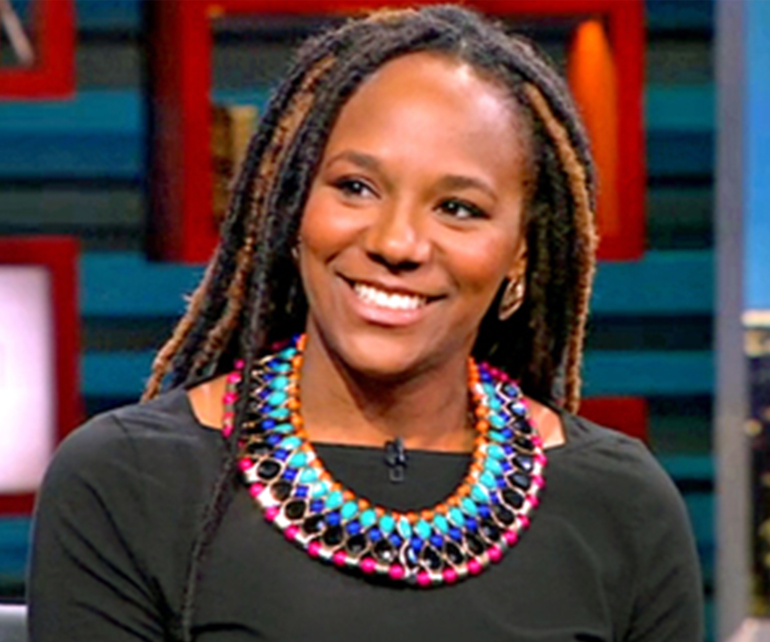 Press Release
PUEBLO A community organizer and activist who removed the confederate battle flag from the South Carolina State House will share her story and insights to kick off the Spring 2017 Semester at Colorado State University-Pueblo. Distinguished Speaker Bree Newsome will appear at 7 p.m. on Tuesday, Jan. 31 in Life Sciences Auditorium 105. Sponsored by Student Engagement and Leadership through student fees, the event is open to the public at no charge.
Born with an artist's soul and spirit, Newsome has always been sensitive to the essential role that art and symbols play in shaping culture and consciousness. As she watched the funeral of Rev. Clementa Pinkney, one of nine people slaughtered in the name of white supremacy at Mother Emmanuel Church in Charleston, SC, she recognized the message being communicated clearly by the U.S. flag and the South Carolina state flag at half-mast while the Confederate flag remained fully furled. Refusing to accept the premise of this image that white supremacy is supreme, untouchable and invincible she scaled the 30-foot flagpole in front of the South Carolina statehouse and removed the "stars and bars" declaring, "This flag comes down today!"
Bree's intention was to create a new image, a new symbol, and a new consciousness of the power inherent in direct action. The iconic picture of her on the pole, flag in hand has become a touchstone of empowerment for disenfranchised people around the world. A graduate of NYU's Tisch School of the Arts, Newsome is an award-winning filmmaker ("WAKE"), writer, composer, singer, community activist and organizer but she does not see these as separate endeavors. "Art is activism and activism is art, she insists, as she seamlessly blends her talents in pursuit of social and economic justice.
She works as a western field organizer for IgniteNC, a project of the Southern Vision Alliance and she is a founding member of Tribe, a grassroots organizing collective dedicated to empowering under served communities in Charlotte, NC. She has an unwavering belief in the power of the individual to make a difference and the utter inability of hate, injustice and inequality to survive the tidal wave that can be created by the collaboration and united action of individuals and groups committed to creating a better world.
Colorado State University - Pueblo is committed to excellence, setting the standard for regional comprehensive universities in teaching, research, and service by providing leadership and access for its region, while maintaining its commitment to diversity.