A GH Phipps professor/intern bent on teaching others
Release Date: June 12, 2016
Press Release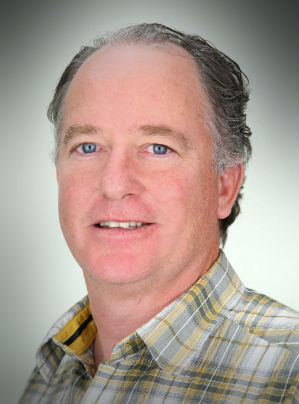 Greenwood Village, Colorado — June 10, 2016
This summer, GH Phipps Construction Companies has brought on board Daniel Trujillo, an assistant professor from Colorado State University-Pueblo, one of four educators selected by a national program to place those who teach construction management into the heart of a construction company for six weeks. Daniel Trujillo is part of a growing construction management program at CSU-Pueblo that teaches across the construction management and civil engineering technology programs at the university. The two programs include about 140 students.
When Trujillo joined the university's department four years ago, he began to introduce LEED to the curriculum, as well as Building Information Modeling. He established a LEED Lab at CSU-Pueblo, one of four in the country, so that "students can work on certifying a project and have a deeper level of understanding of the process."
"What I'm learning here will change the way I teach," Trujillo says. "I want to take it to a higher level. The whole goal is, 'How can I better prepare students?'"
After attending a recent pull planning session at the Metropolitan State University of Denver Aerospace Engineering Sciences building (MSUD), Trujillo wants to introduce that strategic approach and the Lean construction / last planner system to his students.
His students can look forward to new types of information when the fall semester begins. "There is a lot to teach. I think I can bring principles of Lean construction into the classroom," he says. "It's unbelievable how compartmentalized our industry still is. The processes GH Phipps are implementing will counter that."
During his internship, Trujillo has experienced three differe​nt aspects of the construction process:
Two weeks at the early stages of construction at MSUD's Aerospace Engineering Sciences building: "They were erecting the structural steel and pouring concrete. It was a good look at the beginning of a project."
And two weeks working in GH Phipps' preconstruction department: "I'm excited to see how GH Phipps pursues business, does estimating and executes contracts. It's the blocking and tackling of construction."
This internship program is sponsored in part by the AGC Education and Research Foundation. Trujillo applied last winter, naming GH Phipps as the company he wanted to intern with, after years of working with Gregg Behmer, GH Phipps' Virtual Design and Construction Manager. Behmer serves as a mentor and on the advisory board of the program.
They met several years ago during a Construction Careers Day program in the Southern Colorado region, and since then, Behmer has worked with Trujillo and his students by guest lecturing on BIM topics and helping Virtual Design and Construction teams prepare for the Associated Schools of Construction competition.
"Meeting Daniel and being able to work with the CSU-Pueblo students has been great for me," says Behmer. "That younger generation provides so much opportunity to affect change in the industry related to things like Lean, BIM and sustainability."
The respect is mutual.
"I am so appreciative of how many of our students GH Phipps has taken on as interns and employees. Their field experience and our interaction with GH Phipps has greatly impacted our students and curriculum," Trujillo says. "This has really been a privilege it's such a good company and such good people."
The AGC, GH Phipps, and CSU-Pueblo split the cost of the program three ways. Each entity had to sign off on the program Trujillo and Behmer developed for the internship.
As an assistant professor of construction management, Trujillo is on a tenure track. He earned a bachelor's degree in business and administration from the University of Colorado in Boulder, and a master's degree in real estate finance and construction management from the University of Denver. He has traveled widely in Central and South America, and has a certificate from the Escuela Oficial de Idiomas, in Madrid, Spain, where he worked for the Wall Street Institute for three years.
He grew up in Pueblo, and his family has farmed and ranched in the San Luis Valley since 1917. His father taught accounting at the University of Southern Colorado (now CSU-Pueblo).
In his application to the program, Trujillo outlined his expectations and goals for the internship: "My success as a professional is directly related to my students' success. These students have the capability of being valuable members of the workforce in Southern Colorado. In the book, What the Best College Teachers Do, by Ken Bain, the importance of professors being highly knowledgeable of current practice is emphasized. This internship is a great opportunity to expand my knowledge and will clearly impact a major part of our instruction."
Image courtesy of GH Phipps Construction Companies
About GH Phipps Construction Companies
GH Phipps is an employee-owned full-service Construction Manager/General Contractor. Revenues of over $240 million make GH Phipps one of Colorado's largest contractors and one of the nation's top 400 contractors. Corporate headquarters are located in Greenwood Village, Colorado, with branch offices in Colorado Springs and Fort Collins, Colorado. GH Phipps Construction of Wyoming is based in Laramie, Wyoming, with a branch office in Sheridan.
Colorado State University - Pueblo is a regional, comprehensive university emphasizing professional, career-oriented, and applied programs. Displaying excellence in teaching, celebrating diversity, and engaging in service and outreach, CSU-Pueblo is distinguished by access, opportunity, and the overall quality of services provided to its students.