CSU-Pueblo hosts film/TV producer Lydia Dean Pilcher
Release Date: March 03, 2016
Press Release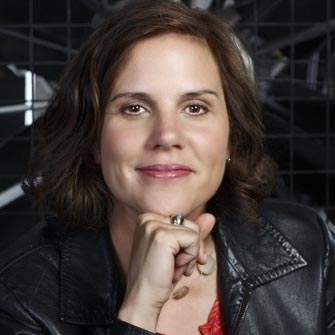 PUEBLO - New York-based film/television producer Lydia Dean Pilcher, founder of Cinemosaic Inc., will discuss diversity and the need for more female-driven content in the entertainment industry during her March 14 visit to Colorado State University-Pueblo.
Pilcher, a producer on projects including "The Talented Mr. Ripley," "The Darjeeling Limited," "The Reluctant Fundamentalist," "Lunchbox" and "Iron Jawed Angels," will speak at 7 p.m. on March 14 in the Occhiato University Center Ballroom. Her talk, "The Audience in Revolt: Culture Wars and Disruption in Hollywood," will cover how diversity and female-driven content can be promoted and supported in film and TV projects. In the digital age, a global and hyper-connected audience is demanding to see a world on screen which reflects the reality of their world. As Hollywood decentralizes, movements around gender equality -- #OscarsSoWhite and Multiculturalism on an international scale -- are driving the creation of new models for storytelling on screen.
Pilcher is one of the creators of the Ms. Factor Toolkit, which was designed to raise awareness and to educate industry members and decision-makers by debunking the myths that perpetuate gender bias. The toolkit shows that by not supporting and valuing female-driven content in the entertainment business there is a significant underserved female audience, and consequently, a great deal of money left untapped.
She also will lead two workshops for CSU-Pueblo students before her 7 p.m. presentation. The presentation is a free and open to the public.
Pilcher's visit is sponsored by CSU-Pueblo's Student Engagement and Leadership Office, Department of Mass Communications and Center for New Media, Office of Diversity & Inclusion, and Women's Studies program.
Colorado State University - Pueblo is a regional, comprehensive university emphasizing professional, career-oriented, and applied programs. Displaying excellence in teaching, celebrating diversity, and engaging in service and outreach, CSU-Pueblo is distinguished by access, opportunity, and the overall quality of services provided to its students.