Research on prevailing wage by professor getting attention
Release Date: February 15, 2016
Press Release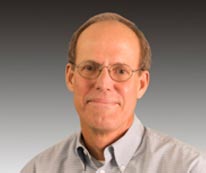 PUEBLO - The research of a Colorado State University-Pueblo professor in the Hasan School of Business, continues to bring significant national media attention for a study that examines the economic, social, and project cost impacts of state prevailing wage laws.
Dr. Kevin Duncan, an economics professor at CSU-Pueblo, has co-authored a report that concludes that construction wage standards are cost neutral, boost economies and public budgets, and promote middle class career pathways for minorities and veterans. Duncan was joined in the study by researchers from the Illinois Economic Policy Institute, a non-partisan research and advocacy group focusing on construction industry investment and employment, and Smart Cities Prevail, a construction industry advocacy group.
The Report, entitled "The Economic, Fiscal, and Social Impacts of State Prevailing Wage Laws: Choosing Between the High Road and the Low Road in the Construction Industry," utilizes industry standard IMPLAN modeling software and industry comparisons between states with and without prevailing wage laws to assess the impact of these policies on a variety of economic and social factors: including job creation, wages, worksite productivity, rates of in-state contracting, impacts on taxpayers, reliance on government assistance programs, and effects on communities of color and veterans.
In the last week, the study has been cited in numerous national media outlets such as Politico, an American political organization that covers issue, ideas and personalities behind politics and policy in the United States and in the global arena, and Bloomberg, which delivers business and markets news, data, analysis, and video to the world.
Duncan said the media attention results from current political interest and activity as several states are considering changes to their prevailing wage policies and his research often has been used in legislative testimony to inform policy makers.
Key findings from the prevailing wage study include:
Repealing state prevailing wage laws would have a negative effect on state governments. States with weak or no prevailing wage laws pay $367 million more per year in food stamps and tax credits than prevailing wage states.
Prevailing wage laws have no impact on total construction costs. The preponderance of the peer-reviewed research indicates construction costs are not affected by prevailing wage rates. In general, labor comprises only 23 percent of total construction costs.
Prevailing wage laws close employment gaps linked to race, support veterans and reduce income inequality. In addition, prevailing wage laws support middle class families, with workers earning 17 percent more than counterparts in non-prevailing-wage states.
Colorado State University - Pueblo is a regional, comprehensive university emphasizing professional, career-oriented, and applied programs. Displaying excellence in teaching, celebrating diversity, and engaging in service and outreach, CSU-Pueblo is distinguished by access, opportunity, and the overall quality of services provided to its students.