Planning Your Career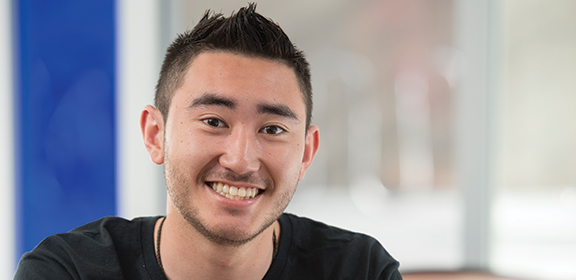 Staying on Track:
Below is a checklist of activities for each of the years you are attending CSU Pueblo. Use this checklist to keep your career planning on track.
 

FRESHMAN

Freshman Year

Visit the Pack Center
Enroll in a career planning class within your academic department.
Begin to identify your interests, skills and values. Visit the Career Center to find out about Strong Interest Inventory assessment. Also available is the website My Majors which hosts a brief assessment and options for researching majors and careers. 
Explore career choices at Learn How to Become.
Research career options for each major at What Can I do With This Major. 
Explore all majors at CSU Pueblo and develop a tentative curriculum. Meet with your academic advisor.
Become familiar with the resources available in the Career Center, LARC, other university libraries, and your community library. Research careers to determine the skills and requirements needed, projected supply and demand, and entry-level salaries.

 

Sophomore

Sophomore Year

Continue to explore career possibilities related to your academic major, and your interests, skills, and values.
Confirm your choice of an academic major by the end of your sophomore year. Meet with an academic advisor.
Learn about programs offered by companies and organizations that provide career-related work experiences including internships, cooperative education (co-op) programs, and summer employment.
Use the resources in the University Library, your community library, or other university libraries to research companies and organizations of interest to you for possible internships, co-op programs, and summer employment.
Attend special programs or workshops sponsored by the Career Center. 
Improve your interpersonal communication, leadership, and social skills through involvement in campus or community organizations, student activities, and residence life.
Begin developing a personal portfolio by collecting writing samples, awards, certificates, news clippings, thank you cards, letters of appreciation, photographs, and even videotapes. The purpose of the portfolio will be to document your skills and accomplishments to prospective employers.

 

Junior

Junior Year

Attend the CSU Pueblo Career Fair or Educator's Fair. Attend fairs at other universities or city-wide job fairs in other locations.
Continue to research your career options and decide which are most appealing to you.
Focus on selecting classes and a major field of study which will help achieve your career and life goals.
Arrange informational interviews with people in the career fields that interest you.
Take leadership roles in campus or community organizations, student activities, or residence life.
Pick up copies of free literature from the Career Center discussing careers, job hunting, and graduate schools.
Attend graduate school fairs to learn more about attending graduate school, if interested. Use library resources and the Internet to research schools. Request application materials.
Purchase graduate school test materials and practice taking the test. Take the test(s) during the spring/summer semesters.
Research sources of financial aid for graduate school.

 

Senior

Senior Year

Participate in an internship even though it might delay graduation. In today's competitive job market, the valuable work experience you will gain is worth the delay.
Gain valuable experience and improve your transferable skills by continuing to actively participate in campus or community organizations by serving in leadership positions.
Attend workshops or other special programs sponsored by the Career Center.
Become familiar with all of the job posting services available on the World Wide Web.
Attend the CSU Pueblo Career Fair, CSU Fort Collins Career Fair, or Educator's Fair. Attend fairs at other universities or city-wide job fairs in other locations.
Pick up your copy of Job Choices or the Education Job Search Handbook from the Career Center.
Begin contacting employers by using a targeted, self-directed job search.
Purchase a professional presentation portfolio from an office supply store.
Organize your portfolio so the materials effectively present you to a prospective employer in a professional manner.
Interview with companies. Be sure to check with the Career Center to see who is interviewing on campus.
If interested in graduate or professional school, meet all application deadlines and requirements during the fall term.
If applying to graduate​ school, make contact with potential reference writers. Confirm letters have been sent.