Programs
Core Functions of ThunderWolf Recreation
Our core functions are the unique programs and services we offer that aid in achieving our mission to 
provide inclusive, holistic, and co-curricular recreational experiences to the Colorado State University-Pueblo community.
Fitness Programs
The Fitness Program provides you opportunities to get in shape, improve your health and find balance.
We offer no-charge group fitness classes; fitness assessment and training; fitness orientations and equipment demonstrations; and general facility tours to help familiarize yourself with ThunderWolf Recreation. 
Competitive Sports
Competitive Sports provide the opportunity for competition and fun in a variety of team and individual sport activities at various levels. 
Intramurals are offered for Men's, Women's, and Co-Rec teams in a variety of competitive levels. Club Sports are student-led organizations that compete on the collegiate level.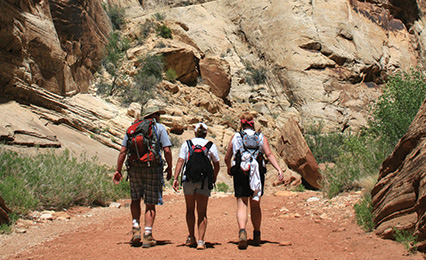 Outdoor Pursuits
The Outdoor Pursuits program is dedicated to providing exceptional opportunities for students, faculty, staff and members of the wider community to be inspired, equipped and prepared to embark upon life-changing adventures. 

We offer trips, team development, equipment rentals and so much more!