Samuel E. Ebersole, Ph.D.
Professor - Emeritus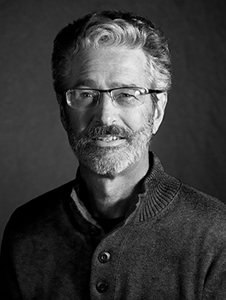 Bio
Samuel Ebersole received his BA from Southern California College and his MA and PhD from Regent University. Ebersole has been teaching television production since 1984 and has worked professionally for various broadcast and cable companies. He joined USC's Mass Communications department in 1990 and for five years served as a television producer and director for KTSC-TV, the PBS affiliate serving southern and western Colorado. For his work with NBC Sports in their coverage of the 1988 Summer Olympic Games, Ebersole was awarded two Emmy awards.
Professor Ebersole has published a textbook, several book chapters, and numerous scholarly articles. Since 2000 he has been a NATPE Faculty Fellow, an International Radio & Television Society Fellow, a Berglund Center for Internet Studies Fellow, and a recipient of the Stephen H. Coltrin Award for Excellence in Communications Education. His areas of interest and expertise are television documentary, audience research, new media technologies, educational technologies, and computer-mediated communication.