Aztlán Center
The Aztlán Center is dedicated to the study of Chicanx, Latinx and Indigenous Peoples and Environments of the Southwest. This Center sponsors research, lectures and events, as well as community outreach. The focus of these activities is to advance knowledge on the campus related to the culture and history of the region, encourage the teaching of Southwest Studies, and to broaden the base of potential students for Chicanx Studies courses. 
Named after the homeland of the Aztec empire, the Aztlán Center honors the city of Pueblo's history as the gateway to the Southwest and the indigenous people of the region. The Aztlán Center furthers CSU Pueblo's Vision 2028 goal of becoming the people's university of the Southwest by educating the community about the history of the region and aligns with CSU Pueblo's goals as a Hispanic Serving Institution. 
The Aztlán Center is located in the University Library. For more information, please contact the Aztlán Center's Co-Directors:
Registration for the Aztlán Center Summer Institute is open!
The Aztlán Center Summer Institute will be hosted in the Occhiato Student Center (OSC) Ballroom on August 9, 2022 from 8:30am-4:30pm (MT). As part of the Center's mission, this year's theme is Southwest History: Preserving Chicanx, Latinx and Indigenous Peoples Stories. Snacks and lunch will be provided to participants. Registration is required. Click here for FREE tickets. Guest and handicap parking are available in lot N3 off of Bartley Blvd at CSU Pueblo.
Summary of activities:
Exhibits will be available for viewing throughout the day of the event in the OSC Lobby.
This event will begin with a panel made up of educators, archivists, and museum professionals from across the state of Colorado. The guest speakers are Megan Friedel, Jay Trask, and Eric Carpio. Megan Friedel is an Assistant Professor, Interim Co-Lead for CU Boulder Library's Rare & Distinctive Collections Team (RaD) and RaD's Head of Archives and Collections Section Lead. Jay Trask is an Associate Professor and Head of Archives & Special Collections at the University of Northern Colorado. Eric Carpio is the Director of the Fort Garland Museum & Cultural Center - History Colorado.
The first presentation will be by Virginia Sanchez at 10:30am. Sanchez is an independent scholar, historian, genealogist and author. Pleas and Petitions: Hispano Culture and Legislative Conflict in Territorial Colorado was published in 2020. She has presented her research to the Western History Association, the New Mexico Historical Society, and at the El Pueblo and Fort Garland Museums.
Lucha Martinez de Luna will give a presentation at 1:45pm. Martinez is the Director of Chicano/a Murals of Colorado Project. 
Nicki Gonzales will give a presentation at 3:00pm. Gonzales was the first Chicana Colorado State Historian, Vice-Provost for Diversity and Inclusion, and a Professor teaching History, Politics and Political Economy at Regis College, Denver. For more information, click here.
*Southwest History: Preserving Chicanx, Latinx and Indigenous Peoples Stories was made possible in part by a Peggy Barber Tribute Grant from the American Library Association's Public Programs Office and the REFORMA National Grant from REFORMA: The National Association to Promote Library & Information Services to Latinos and the Spanish Speaking.
2021-2022 Aztlán Center Featured Projects
 

Curriculum Development Grant: Danilo León

Grant Recipient: Danilo León
Department: English and World Languages
Course Number and Title: CS 291 Special Topics: Chicanxs in Film and Media
Project Description:

To create a Chicano Studies Specials Topics Course (CS 291) titled "Chicanxs in Film and Media" to be
taught online for the first time in the summer of 2022. The Chicano Studies program does not currently
have a Chicano course focused on cultural studies (media and film) and I believe this class will spark the
interest of our students.

 

Course SLOs:

To study Chicanx representation and misrepresentation in film and media.
To examine Chicanx produced films that subvert or signify on past and current Hollywood genres
in regards to resilience, resistance and power.
To critique representations and expectations of gender and heteronormative depictions.
To familiarize students with significant moments and concepts in Mexican American history
through film.

 

Films and Documentaries (some available through the CSU Pueblo streaming services)

A Class Apart, A Mexican American Civil Rights Story, 2009, PBS.
The Bronze Screen, 100 Years of the Latino Image in American Cinema, 2002.
Zoot Suit, 1981, Valdez & Zoot Suit Rios PBS American Experience.
My Family/Mí Familia, 1995, Nava and Thomas.
Real Women Have Curves, 2002, Cardoso.

 

Curriculum Development Grant: Grant Weller

Grant Recipient: Grant Weller
Department: History, Political Science, Philosophy, and Geography
Course Number and Title: HIST 3XX – Mexican American Conflicts in the 19th Century
Project Description:

HIST 3XX will examine the rise and course of conflict between the US and Mexico, beginning with the
Mexican War of Independence (1810-1821) and concluding with the end of the Second Mexican Empire in
1867. Particular attention will be paid to the Texas Revolution (1835-1836) and the Mexican-American
War (1846-1848), and the negotiation and impacts of the Treaty of Guadalupe Hidalgo (1848). Course will
consider the perspectives of Anglo Americans, Mexicans, African Americans, and Indigenous Peoples.
HIST 3XX will be submitted for approval as a cross-listed course through Chicano Studies.
As this would be a new course (or rather a recreation of a course that has not been taught at CSU Pueblo
in some time), it would be offered first as a special topics course to gauge student interest and obtain
feedback for improvement. Following one or more successful special topics offerings, the course will be
submitted by the Department of History, Political Science, Philosophy, and Geography to the Curriculum
and Programs Board for permanent status.
During the special topics offerings, the course could be included in Chicano Studies by DARS exception. If
and when made a permanent offering, the course could be included in the Chicano Studies Minor and/or
a projected Southwest Studies Minor.

 

Research Grant: Franziska Sandmeier

Grant Recipient: Franziska Sandmeier
Department: Biology
Organization: Colorado State University Pueblo
Project Description:

The Colorado checkered whiptail (Aspidoscelis neotesselatus) is considered a species of conservation-priority by the state of Colorado, due to its small range within El Paso, Pueblo, and Ontero counties (CPW 2015). It has been studied at the eastern and northern peripheries of its range (e.g., Taylor et al. 1999, Walker et al. 2012; Aubry et al. 2019), and where it occurs as an introduced species in Denver, CO and in Washington state (Cusaka et al. 2021; Weaver et al. 2011). Conversely, the core of the species habitat is centered on and around the city of Pueblo where few studies have taken place and past literature suggests it is no longer widespread within city limits (Knopf 1966; Walker et al. 1997a; Hammerson 1999). In fact, the lizards are relatively abundant near buildings, sources of water and irrigation, and seem to thrive in urban areas (preliminary data). Researchers from outside of the county likely ignored the urban presence of this species due to this bias in the literature and a lack of local knowledge. Given the long human presence in this area of the southwest, the lizards may have an evolutionary past tied to human settlement.

One reason these lizards are so unique is that they belong to approximately 50 species, all within the same family of whiptail lizards, that reproduce asexually and originated from hybridization events of sexually-reproducing species in the southwest of the US and Mexico (Walker et al. 1997b). Lizards have long been depicted in southwestern art, and sometimes are interpreted as symbols of healing and protection, potentially due to the ability to regenerate their tails (Patterson 1992; Lake-Thom 1997). In addition, asexually reproducing species may be resilient to low levels of human disturbance, since the survival of a single lizard in a habitat patch can repopulate the area with offspring. Thus, this lizard that is endemic to our city may serve as a symbol of resilience and healing, inspired by the biodiversity of the southwest.

Here, I propose to start a citizen-science project that encourages local science classes and citizens of Pueblo County to post descriptions and photos of their observations of these lizards on an online form, which we will develop on my research website (https://sites.google.com/site/francsandmeier/). My 3 + 2 Biology student (Brianna Fong) will use this information to map the presence of this species throughout Pueblo County, as part of her thesis research in Biology. Brianna's current research currently focuses on quantifying risks to mortality (death) and injury (e.g., tail-drops) at sites across a range of levels urbanization-natural/protected areas and includes help from undergraduates enrolled in CSU-Pueblo's new Discovery Scholars program. A more complete map of the lizards' presence in urban areas will accomplish several goals. First, it will first bring local knowledge to this species' true distribution and abundance in urban areas, which also will inform our future sampling-sites. Second, such citizen science projects enhance public perception of the value of local nature and will also generate interest in presentations and outreach activities.

 

Research Grant: Charlene Simms

Grant Recipient: Charlene Simms
Department: Genealogy and Special Collections
Organization: Pueblo City-County Library District
Project Description:

History is written by the victors and those who become subjugated are forgotten in the telling of their side of that history. Therefore, the history told becomes a lie by omission. A prime example of this is the omission in history books about Chicanas. One can read a U. S. or Colorado history book and find very little, if any, history on this female ethnic group. The neglect and near exclusion of Chicana women in the history of this country is a travesty. These women were mestizas, a mixture of Spanish and Indigenous people whose families migrated from Mexico to New Mexico since 1598.

In the book, Nuestras Mujeres, edited by Tey Diana Robelledo, she asks the question, "Y donde Estaban las Mujeres?" (And where were the women?) She further states that there is a wall of silence when you search for the literary and historical heritage of Chicana women.

Fortunately, as a genealogist/researcher, I have found the voices and imprints of many of these forgotten women in many hidden places and I want to write about them. For over twenty years, as a genealogist, I have been studying Chicanas from New Mexico who came to Colorado since the 1840s.

When independence from Spain came on September16, 1821, New Mexico was so far removed from the center of power in Mexico City, it barely made a ripple in New Mexico when the war ended. What did change was the opening of the Santa Fe Trail, also in 1821, which made trade possible between Western Missouri and Santa Fe.

A whole new world opened up for the Chicanos and Chicanas of New Mexico. Spanish Law allowed women to own land and inherit land. Several of the Anglo merchants, mountain men, trappers, and traders from the East took Chicanas as their wives legally or by common law. Whether for love or land is questioned in many of the marriages because many of these men became rich from these unions.

These Anglo husbands brought their Chicana wives north from Taos as far as Pueblo. The women brought Spanish traditions and work habits with them, and they learned new ones from the indigenous women who were also married to these men. There were also Chicanas who moved with their Chicano husbands to help make the adobe bricks to build the forts or to work for the wealthy Anglos. These women saw first-hand the early settlement of Colorado and witnessed the Mexican American War and what came after, when parts of Mexico became part of the United States. The questions I want to follow in this research proposal is three-fold: What were these women's struggles and triumphs? How can their stories be told so they become part of the historic mosaic of the southwest? Where are their descendants?

This will make an original contribution to the knowledge related to the Chicanx, Latinx, and Indigenous peoples and environments of the Southwest because so little has been written about this topic and nothing about some of the women I will include in my research and manuscript.

 

Amache Project

Release Date: October 20, 2021

PUEBLO- A Colorado State University Pueblo student-researched project known as the Amache project will be donated to the Aztlán Center archives stored in the University Library.

The Amache project chronicles the Amache Relocation camp that housed Japanese prisoners in Granada, Colorado from 1942-45. Over 7,000 Japanese Americans were wrongfully imprisoned at this camp in its three years of existence. 

"The Aztlán Center and the University Archives are excited to support this project that documents an important piece of regional history," said dean of library sciences, Rhonda Gonzales. "We are proud to provide access to these interviews and to preserve them for future use by students, historians and others learning about the Amache camp and we are proud to support this work by CSU Pueblo students and faculty."

In a class with adjunct professor Michael Stephen, CSU Pueblo students created an oral history of Amache. The interviews, which will now be housed at the University Library, discuss the history of the camp. These interviews include survivors of the Amache camp as well as survivors of other Japanese internment camps conducted by CSU Pueblo students.

 "The goal of the Amache project is to highlight hidden stories of Mexican Americans, which in itself reflects on shared memory space of Japanese Americans before and during their incarceration in Granada during World War II," said Stephen. "The purpose is to highlight the area's diverse history through inclusive community organizing and continued fight for human rights." 

The project combined students from several different majors and emphasis areas. This included Jaime Huerta, a graduate student in the athletic training program, who hails from Granada.

"Amache project has given me the opportunity to learn a part of history that isn't truly known and inform others about Executive Order 9066 (The internment of Japanese citizens during World War II)," said Huerta.

The interviews also included the history of migrant workers in the area. Several of these colonies existed in other cities of Colorado, like Salt Creek and Lamar. Adan Munoz, a senior History major focused on this aspect of the project. Munoz interviewed a man named Daniel Duarte from Lamar who discussed the Colonial Labor System used within the sugar beet industry in Colorado, specifically referencing the colony of La Colonia. 

 "I was provided a tour of where La Colonia and the sugar beet factory were located prior to the closing of the factory and the demolition of these areas," said Munoz. "This interview provided the motive to bring the stories of those who once lived in these colonies to modern eyes because it is an important part of Colorado and local history."

Amache currently holds National Historic Landmark status by the National Register of Historic Places. To hear this oral history of the region visit the Aztlán Center at the University Library or visit the Amache Project Digital Collection. Recordings will also be available at the Amache museum.

 

Soundscapes of the People Project

CU Boulder's American Music Research Center (AMRC) is working on a Soundscapes of the People project, a comprehensive research effort in collaboration with the Aztlán Center at Colorado State University Pueblo (CSU Pueblo) and local community stakeholders to document, preserve and engage with diverse musical and cultural influences in and around Pueblo, Colorado. Backed by a CU Boulder Research & Innovation Seed Grant and an Outreach Award from the Office of Outreach and Engagement—totaling $74,000—this year-long study will explore ways that musical traditions have served to bridge social, ethnic, urban/rural and religious identities. The stories, music and information gathered will eventually be publicly accessible through the University of Colorado Digital Library and the Colorado State University Pueblo Library. 

Research results will inform K-12 curricular materials that will be made digitally available through both the AMRC and the Latino History Project, a nonprofit public history initiative working with the AMRC to provide Colorado educators and the broader community with more resources for understanding the history and contributions of Latinxs statewide. 

"Pueblo's history is the nation's history," says AMRC Director and Professor of Musicology Susan Thomas, who leads the ethnomusicology project with CU Boulder Musicology Chair Austin C. Okigbo and Assistant Professor Xóchitl Chávez at the University of California, Riverside.

Chávez agrees, "Music and sounds—key components of social identity and community-building—have shaped the history, politics and intersecting cultures of Pueblo, particularly since this borderland between the United States and Mexico collided with the industrial revolution."

"Our research team views itself as a facilitator for the community to tell its own story," concludes Thomas. "We're delighted to work directly with Pueblo scholars and artists who've been committed to this work for years, like the Song of Pueblo project led by Juan and Deborah Espinosa. This kind of collaboration is one way that CU Boulder can take an active role in supporting local communities across our state. At the same time, the resulting digital archive will be of high scholarly importance, offering researchers of the American West an unprecedented opportunity to 'listen in' on the ethnically diverse complexity of Southern Colorado's social history."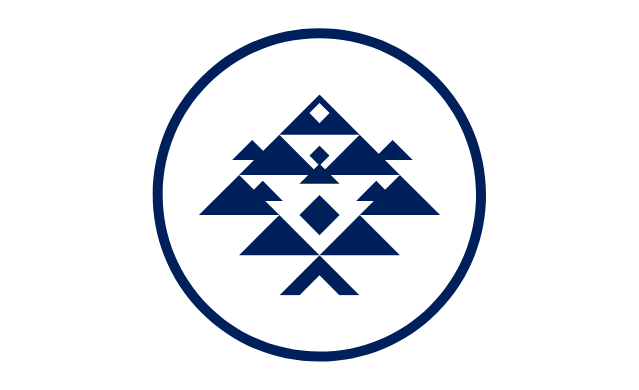 Archives and Special Collections
Learn more about the University Archives and Special Collections.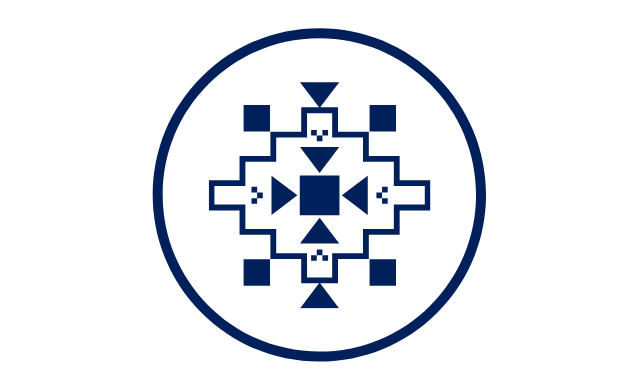 Colorado Chicano Movement
Learn more about the Colorado Chicano Movement and explore the digital collection.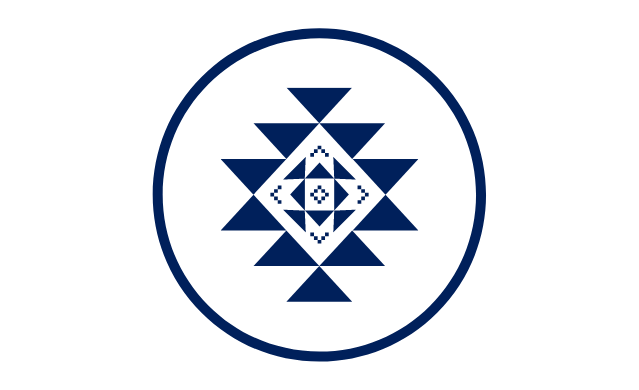 Chicano Studies
Learn more about the Chicano Studies Program at CSU Pueblo.