Academic News - September 2018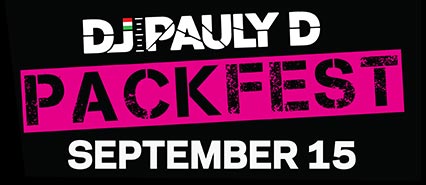 The third annual PackFest will be held on Saturday, September 15 at the Hasan Outdoor Amphitheatre. Gates open at 4 p.m. The event will be open to the community and will host a variety of interactive activities and musical acts, including inflatable obstacles and rides, such as the airborne adventure, slam dunk, and mechanical bull. Creation stations to create flower crowns and spray art t-shirts. Food, drinks, and alcohol will be available for purchase from local vendors. Attendees can enjoy the sounds of local artists, Landon Williams and Beyond Bridges, as well as Dev, an American singer, songwriter, rapper, model, and radio host, who has boasted hits such as Bass Down Low and Like a G6. The headliner for the event is DJ Pauly D who is recognized for his musical talent as well as his reality star status on MTV's highest rated show, "Jersey Shore," which premiered in December 2009. Tickets are $30 for community members, $10 for CSU-Pueblo faculty and staff & PCC students/faculty/staff, and $5 for CSU-Pueblo students and can be purchased at csupuebloevents.com.

Take a moment to complete our #VISION2028 survey! Share your ideas, your experiences, and your bold vision for our campus and the community we serve. Your thoughtful feedback will provide campus leaders, system officials, statewide policymakers, and the general public with critical insights about our values, our strengths, our weaknesses, and our opportunities as a campus community.
https://www.csupueblo.edu/Vision2028/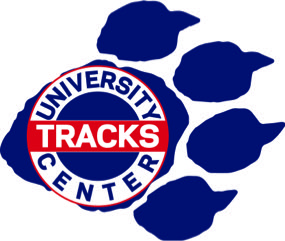 CSU-Pueblo is excited to offer two University Tracks Centers to help students in Pueblo School Districts 60 and 70 navigate the process to attend a 4-year university. The centers are housed at East High School and Pueblo West High School, but services at the centers are available to all students within the districts.
 If you need help with any of the following, you should contact your UTC Coordinator today!
General college planning
Applying to a 4-year university (we hope you'll consider CSU-Pueblo, but will help you with any application)
Applying for scholarships
Submitting your FAFSA
Understanding college terminology
We're ready to help you with your college journey--contact your UTC Coordinator today!
District 60 Students and Parents
Lacey Clemmensen
East High School Counseling Department
719.549.7712 (O)
719.248.3564 (C)
lacey.clemmensen@csupueblo.edu
District 70 Students and Parents
Malorie Weiss 
Pueblo West High School B-230
719.250.5620 (C)
malorie.weiss@csupueblo.edu
Campus Events
Other Campus News Resources