University Seal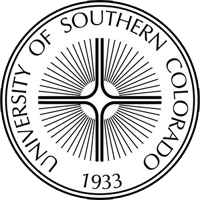 The University Seal, adopted during the institution's Golden Anniversary academic year 1983-84, was designed by Stan Holden, owner of Holden Design in Canon City.
The meaning of the graphic element is explained in Mr. Holden's own words: "The dominant symbology contained in the design is delineated by four open books and the radiating lines created by their pages. Such a juxtaposition of shapes forms a dynamic center of light and energy. Thus, the total design represents dissemination of knowledge and enlightenment for all students seeking an education."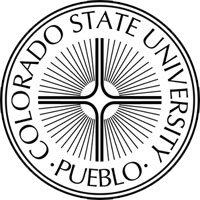 The latest version of the seal was adapted by graphic designer James Bowman in anticipation of the university's name change on July 1, 2003. The year of founding (1933) has been replaced with "Pueblo" to emphasize the university's commitment to the community that has supported it for the past seven decades.