Did You Know?
The Student Involvement Festival brings more than 175 campus and community organizations to campus.
On the first Wednesday of Fall classes, students can learn about how to become engaged on campus with a variety of for-profit and non-profit Pueblo entities.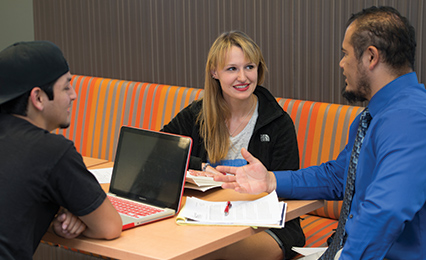 CSU Pueblo offers more than 300 hours of tutoring and academic support services each week for its students.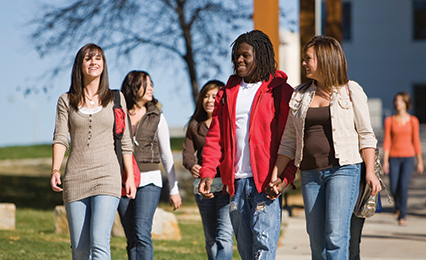 CSU Pueblo boasts one of the most diverse student populations in the state.
Almost 40 percent of this year's freshman identified as being Hispanic, with the freshman class at 52 percent ethnic minority. The overall student population stands at 45.3 percent minority.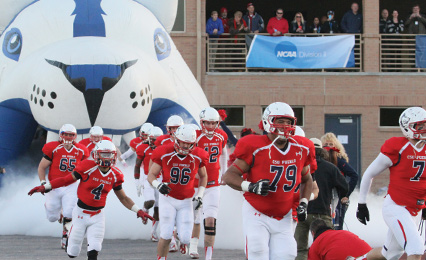 In just eight years, ThunderWolf football has climbed from start-up to national powerhouse.
Since reviving its football program in 2008, CSU Pueblo has compiled an 80-18 record and won five consecutive Rocky Mountain Athletic Conference Championships, five post-season tournament bids, and the 2014 NCAA Division II National Championship.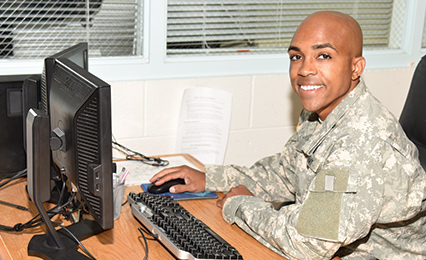 CSU Pueblo is a military-friendly school.
GI Jobs magazine 2014 Military Friendly Schools list ranks CSU Pueblo among the top 15 percent of the nation's institutions for its commitment to supporting military students through services, programs, discounts, scholarships, clubs, and networking opportunities.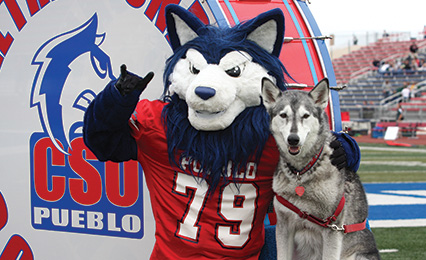 CSU Pueblo dominates men's racquetball nationally.
CSU Pueblo's nation powerhouse racquetball team earned runner-up honors at the 2015 National Intercollegiate Championships in Tempe, Ariz. Seeking its 17th national championship since 1992 and the defending national champions, the ThunderWolves took second to perennial rival Oregon State University.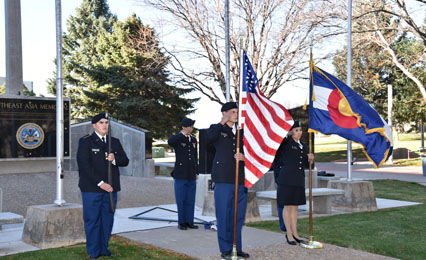 CSU Pueblo is home to the Southeast Asia Memorial.
Every Coloradan from every military branch killed in the Vietnam War is listed on the renovated Southeast Asia Memorial in the center of campus.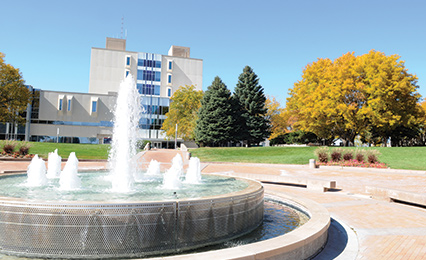 CSU Pueblo is one of the safest campuses in Colorado.
CSU Pueblo ranked safest in 6 of 7 categories in a 10-year compilation of crime statistics on Colorado campuses by the Durango Herald in 2012.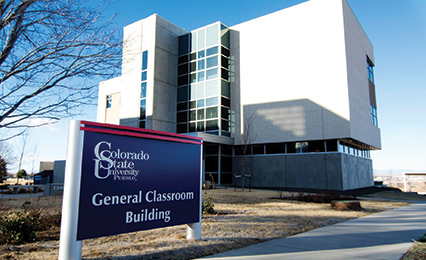 The campus landscape has changed dramatically in the last five years.
The CSU Pueblo campus landscape continued its transformation in the Fall of 2015 with the opening of the 40,000-square-foot General Classroom Building (GCB) as well as groundbreaking for the 24,000-square-foot addition to the 
Occhiato Student Center (OSC).
.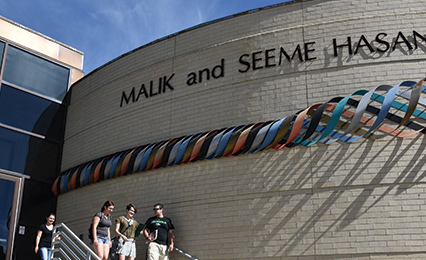 The Hasan School of Business ranks among the top 15 percent of all business schools internationally.
The ranking is based on the accreditation of its graduate and undergraduate programs by The Association to Advance Collegiate Schools of Business (AACSB).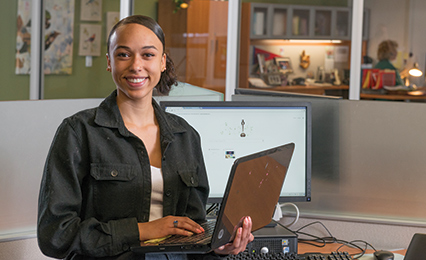 CSU Pueblo seeks to equip the nation with professionals to replace a retiring workforce and take advantage of a growth industry with its first online degree program.
Beginning in Spring 2016, the first online degree completion program offered by CSU Pueblo Online will be a bachelor's degree in Construction Management.