Fitness Center Orientation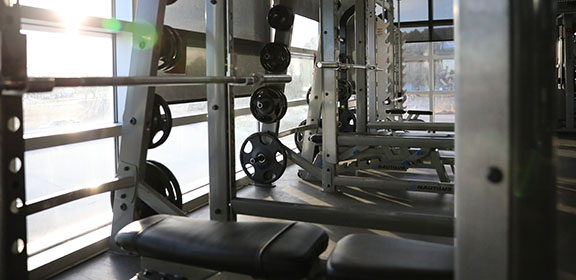 A fitness orientation presents an opportunity to gain a better understanding of "WHAT" and "HOW" to make workouts the most beneficial. Fitness orientation sessions will be offered in small groups settings. 
An orientation
provides valuable information:
Tour of areas of Rec Center
Brief demonstrations of equipment
Discuss programs and services available through the Fitness Program
Provide tips for meeting fitness goals
Discuss 'self' assessments and also details of fitness assessment.
After attending Fitness Orientation, you can begin working out on your own or attend some of the Group Fitness Classes.  If you are looking for more of a commitment to yourself, you can make an appointment for a Personal Training session.
Ask a Trainer
Weekly during the fall and spring semesters we have our trainer on site Wednesdays from 5PM-7PM. Our trainer will be in the fitness center each week to talk with members about equipment, training recommendations and much more!