Curriculum Center
Welcome to the Curriculum Center!
The Curriculum Center provides resources and services to support the Teacher Education Program at Colorado State University-Pueblo. The collection provides resources for education programs on campus through curriculum guides, resource units, textbooks adopted for use in Colorado public schools. Our center includes educational materials such as games, models, multi-media kits, math and science manipulative, practice masters, and standardized tests. The emphasis is on practical materials which can be used for curriculum planning, preparation of lessons, teaching lessons, and assessment of students at the K-12 level. The materials in this collection are primarily for use in the Teacher Education Program.
There are five computers in the center for you to use for video editing, scanning, e-portfolio uploading, and creating lessons and materials.
The Curriculum Center is now online so students and faculty can see what we have available for them to use.  To get to the online Curriculum Center just go to:  http://bit.ly/2pzgSRl.  It is even available for your iOS or Android device.  Just download the LibraryWorld app and put in the library name CSU PUEBLOCURRICULUM
The Curriculum Center staff is available to provide help and guidance in finding lesson planning resources or understanding technology currently being used in the classroom. We are available to individuals, groups, and classes.
The Curriculum Center also sponsors various workshops with the Teacher Education Association.  For the Spring of 2019 we will be having the following workshops in the Curriculum Center which is located in the Technology Building room 230:
January 29th (4:30-5:00 PM) – Moving Beyond the Math Worksheet
February 8th (1:00-2:00 PM) - Writing Measureable Objectives
February 12th (4:30-5:00 PM) – Benefits of a Learning Management System (LMS)
February 26th (4:30-5:00 PM) – Informational Text and the Common Core
March 8th (1:00-2:00 PM) - Aligning Assessment and Objectives
March 26th (4:30-5:00 PM) – Chat and Chew [Topic:  Student Conferences in Math]
April 9th (4:30-5:00 PM) - Make and Take Literacy Center
| | |
| --- | --- |
| Monday | 9am - 12pm, 1pm - 6pm |
| Tuesday | 8am - 12pm, 1pm - 6pm |
| Wednesday | 9am - 12pm, 1pm - 6pm |
| Thursday | 8am - 12pm, 1pm - 5pm |
| Friday | 8am - 12pm, 1pm - 5pm |
| Saturday | CLOSED |
| Sunday | CLOSED |
Location:
Technology Building Room 230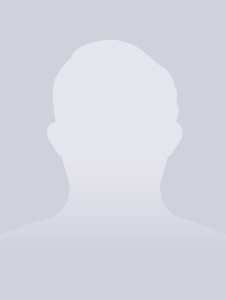 John Redmond-Palmer
Curriculum Lab Coordinator
Office: Technology Building - 230
Phone: 719.549.2216
Email: john.redmondpalmer@csupueblo.edu