Baseball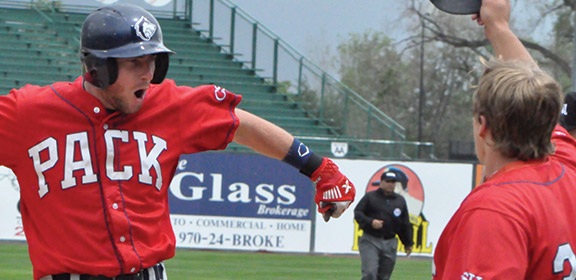 CSU-Pueblo Baseball Club competes in the National Club Baseball Association (NCBA) - Division II. The Baseball Club hosts and travels to games versus opponents including: Colorado College, UCCS, and Fort Lewis.
Club Dues: $150 per year
Practice: Our practice schedule is constantly changing due to facilities/weather. Contact us for current days/times.
Interested in joining? Just fill out our Club Sports Interest Form and we will contact you within one business day!
Mitchell Becker
Club President
E-mail: beckermitchell16@gmail.com
Chase Itawa
Club Treasurer
E-mail: ct.itawa@pack.csupueblo.edu
Isaiah Lucero
Club Book Keeper
E-mail: ip.lucero@pack.csupueblo.edu