Yvonne J. Montoya Ph.D.
Assistant Professor of Communication & Rhetoric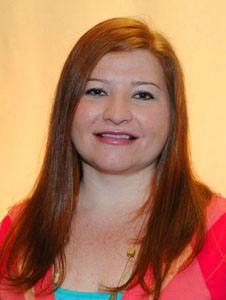 Contact Info
Office:
Psychology (PSY) 157
Bio
Yvonne J. Montoya, is an Assistant Professor of Communication & Rhetoric at Colorado State University-Pueblo. Additionally, she is the Director of the Communication & Rhetoric minor and course director for COMR 103 Speaking & Listening. Dr. Montoya's research interests include entrepreneurialism, labor, and organizational socialization and retention. Her Ph.D. is in Communication with an emphasis in organizational communication. She also holds a Master's degree in Organizational Management and a Bachelor's degree in Communication. She has taught numerous face-to-face and online courses emphasizing interpersonal, organizational, and intercultural aspects of communication. Her most recent publications appear in Management Communication Quarterly and the International Journal of Teaching and Learning in Higher Education. Dr. Montoya enjoys outdoor adventures with her family.