Yvonne J. Montoya Ph.D.
Associate Professor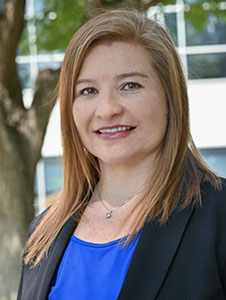 Bio
Yvonne J. Montoya, Ph.D. (Arizona State University), is an Associate Professor of Communication & Information Design at Colorado State University Pueblo. Dr. Montoya's research interests include work-life wellness, communication-based interventions for coping with stress, trauma, and addiction, spiritual communication, and organizational socialization and retention.
Her Ph.D. is in Communication with an emphasis on organizational communication. She also holds a Master's degree in Organizational Management and a Bachelor's degree in Communication. Dr. Montoya has taught numerous face-to-face, online, and hybrid courses emphasizing interpersonal, organizational, and intercultural aspects of communication often using an experiential education approach. She also conducts workshops and has done consulting related to work-life wellness, public speaking, organizational retention, and trauma.