Ryan Strickler Ph.D.
Associate Professor of Political Science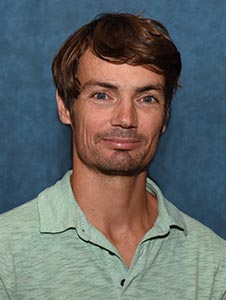 Bio
Ryan Strickler is a scholar of U.S. politics, specializing in partisan polarization, political psychology, democratic theory, and experimental methodology. He also has interests in public and nonprofit administration, informed by his MPA as well as years working in the nonprofit sector. His published and forthcoming research can be found in Political Research Quarterly, Perspectives on Politics, and Social Science Quarterly. At CSU-Pueblo, he teaches a wide array of courses focused in U.S. politics as well as public policy/administration. He received his PhD from the University of South Carolina in 2017; at South Carolina, he also taught a number of political science and interdisciplinary courses as instructor of record. In his spare time, he enjoys playing and watching soccer, running, snowboarding, eating pizza, watching bad reality TV, and hanging out with his wife, son, and black lab.
Visit Professor Strickler's website for more information about his research and teaching.