Marina Cunin-Borer
Professor of Anthropology, Women's Studies & Sociology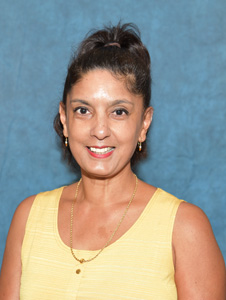 Bio
Marina Cunin Borer is a social-anthropologist who joined the faculty in 2015. She received her doctoral degree from the University of Kent at Canterbury and also has a Masters in Women's Studies among other qualifications. She teaches a variety of core and elective courses on Cultural Anthropology (ANTHR 100), Religion, Culture and Society (ANTHR 314), Health, Culture and Society ANTHR 315, Age, Culture and Society ANTHR 316, Women's Studies (WS100), Global Feminisms (WS401), Women and Work (WS428)  and other cross-listed courses in Sociology.
Dr. Cunin Borer has published widely in a variety of areas focusing on student cultures, gender, race, employment, and migration. Her current research focuses on the social experiences of military spouses and military-connected families. 
Specialties: Women's studies emphasis on race/ethnicity, gender, culture and society, ethnographic/feminist research, gender and military culture.