Husam A. Alshareef Ph.D., LEED AP BD+C
Assistant Professor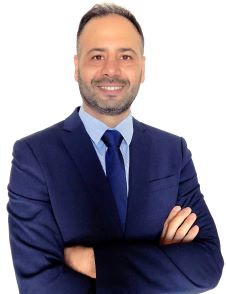 Contact Info
Office:
Technology (T) 160
Office Hours:
Bio
BACKGROUND
Dr. Husam Alshareef is an assistant professor in the Engineering Technology and Construction Management (ETCM) Department at Colorado State University Pueblo (CSUP). He is also a LEED accredited professional with expertise in Sustainable Design and Construction. 
Before CSU Pueblo, Dr. Alshareef has worked as an adjunct professor at Kansas State University and an engineer at the City of Wichita, Kansas (Engineering Division of Public Works and Utilities) for a while. Before that, Dr. Alshareef has held various roles during his combined 10-years of experience in the construction industry (Public and Private Sectors), working on Commercial, residential, Institutional, and Healthcare Developments. Some of these roles are: Project Manager, Estimating Engineer, Superintendent & Safety Manager, Project Engineer, and Owners representative
EDUCATION
Ph.D. in Civil Engineering from Kansas State University, Manhattan, KS (2018)
Master of Science in Building Construction and Facility Management/ Track: Integrated Project Delivery (IPD), from Georgia Institute of Technology, Atlanta, GA (2013)
Bachelor of Science in Civil Engineering from Al-Mustansiriyah University, Baghdad, Iraq (2007). Ranked 3rd in the graduating class
EMPLOYMENT HISTORY
Aug 2019 – Present: Assistant Professor at CSU Pueblo
Aug 2018 – July 2019: Adjunct Professor at Kansas State University
May 2018 – Aug 2019: Engineer at the City of Wichita, Engineering Division of Public Works and Utilities. Wichita, KS
June 2013 – Aug 2016: Estimating Engineer, Superintendent, and Safety Manager at Turner Construction Corporation, Atlanta, GA (Healthcare and Commercial developments)
Feb 2010 – May 2013: Project Manager at R. James Properties, Atlanta, GA (Residential developments)
May 2007 – April 2009: Project Engineer at Iraq Land Company, Oman, Muscat (Municipal projects)
PEER REVIEWED PUBLICATIONS 
Alshareef, H. A., Vallejos, K., Aguilar, P., Leasure, D., & Trueblood, C. (2020). Involving Stakeholders at early Stage of the Design Process to Improve Reward Points Allocation. El Río: A Student Research Journal, 3(1), 3-13.
Alshareef, H. A., Clark, A., Milyard, A., Robert, H., & Hund, B. (2020). LEED Process Assessments and Efficiency Improvements for Renovated Buildings. El Río: A Student Research Journal, 3(1), 14-21.
Alshareef, H. A., Rasheed, H., Abdulkareem A. "Dynamic Software to 45- year Wind Speed Database Anywhere in the State of Kansas," Advanced in Engineering Software to be submitted in May 2020.
Alshareef, H. A., Rasheed, H., Abouelleil, A. and Al-masri, R. "Remaining Fatigue Life Evaluation for Highway Overhead Sign and Support Structures," ASCE Journal of Structural Engineering, December 2018.
Alshareef, H A. (2018). Initial Analytical Investigation of Overhead Sign Trusses with Respect to Remaining Fatigue Life and Predictive Methods for Inspection (Doctoral dissertation).
Wasmi, H. A., & Castro-Lacouture, D. (2016). Potential Impacts of BIM-Based Cost Estimating in Conceptual Building Design: A University Building Renovation Case Study. In Construction Research Congress 2016 (pp. 408-417).
CONFERENCE PROCEEDINGS
Wasmi, H. A., & Castro-Lacouture, D. Potential Impacts of BIM-Based Cost Estimating in Conceptual Building Design: A University Building Renovation Case Study.
Alshareef, H., Rasheed H., Abouelleil, A. and Al-masri, R. "Remaining Fatigue Life Evaluation for Highway Overhead Sign and Support Structures," Kansas State University (Research and the State)
CERTIFICATIONS
Certified Instructor- GTA Professional Development Program at Kansas State University earned in 2018
Leadership in Energy and Environmental Design LEED AP BD+C from USGBC earned in 2020
OSHA 30-hour certificate, Atlanta, GA earned in 2014 and under regular renewal
Leadership in Energy and Environmental Design (LEED) Green Associate from USGBC earned in 2014
Certified in Community Leadership and Discernment in Body Language from GALEO Institute, Atlanta, GA earned in 2012
Certified in Microsoft Project, AutoCAD, and program Management from New Horizon Institute earned in 2009
TRAININGS
Professional Development on Online and Hybrid Teaching, 21-hour, August 2020
Club President, Competent Leader, and Competent Communicator from Toastmaster International during 2017-2019, Public speaking and public communicating trainer for two years
Received training on STAAD Pro from KDOT, MASTAN 2 form Kansas State University on 2016
Sustainability b) Green building c) BIM's family such as Revit, Innovaya, and Naviswork d) RISA software e) MASTAN 2 software f) STAAD software. Received training on these software and applications throughout my career in the industry and education
AWARDS
Triple Crown Pin Award, 2019, Toastmasters International - Manhattan, KS
Competent leader Award, 2017, Toastmasters International - Manhattan, KS
Competent Communicator Award, 2016, Toastmasters International - Manhattan, KS
Best Safety Performance Award, 2015, Turner Construction Corporation – Atlanta, GA
AFFILIATIONS
United State Green Build Council (USGBC) Member, 2014 - Present  
TEACHING
Spring Semester                                              Fall Semester                
CM351 (Planning and Scheduling)                CM101 (Introduction To Construction Management)
CM341 (Concrete and Steel Design)             CM330 (Wood Structural System)
CET303 (Construction Management)            CM231 (Statics and Structures)
CET304 (Building Cost Estimating)               CET437 (LEED Lab)