Chris Picicci Ph.D.
Professor, Director of Italian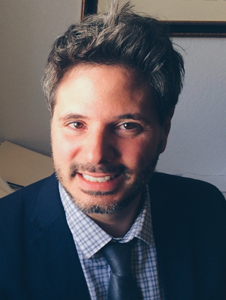 Bio
Professor, Director of Italian
Chris Picicci is director of Italian at Colorado State University Pueblo. He completed a B.A. in Italian and Spanish at Gonzaga University and his M.A. and Ph.D. at the University of Oregon in Romance Languages and Literatures, specializing in Italian and Spanish Renaissance epic.
His research focuses on the influence of Italian epic poetry on Spanish epic of the Americas. Other aspects of his scholarship include the influence of Petrarchan lyric on Renaissance poets, the distinction between author and narrator in early modern Italian literature, and a broad range of topics on Humanism and epos in Renaissance writing.
His recent essay, "Figurative Arts, Music and Film for Boiardo, Ariosto, and Tasso," was published by the Modern Language Association's Options for Teaching volume, edited by Jo Ann Cavallo and titled Teaching the Italian Renaissance Romance Epic.
Dr. Picicci has been an academic advisor for the journal Poetry Criticism and regularly writes book reviews for Annali d'Italianistica. He is currently serving his second term as the Rocky Mountains and Far West regional representative of the American Association of the Teachers of Italian (AATI).
Dr. Picicci is also the institutional coordinator for the University of Bergamo and University of Turin exchange programs at CSU Pueblo, as well as chair of the Study Abroad Advisory Committee. Dr. Picicci teaches all levels of Italian language, as well as courses in Italian literature and film.  He is currently serving as the Educational Representative and Vice President of the Dante Alighieri Society of Pueblo.