Learning Management System
The Learning Management System (LMS) is the core system of the academic environment of CSU Pueblo. Below are important details and dates in the coming month.
Blackboard is migrating from on on-premise to a cloud hosted solution before Fall 2020 semester.
Five day downtime for cloud migration - August 9 - 14, 2020.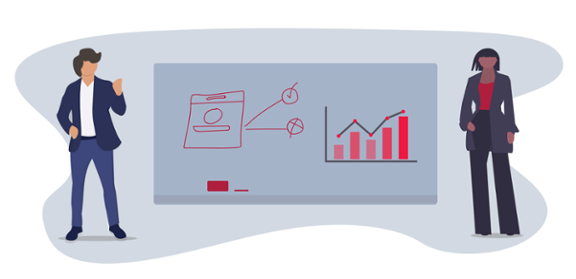 Challenges
We recognize the inherent risks we have in continuing to rely on highly specialized in-house skills to support the on-premise back-end of the Blackboard environment.  We've struggled to support this system as staff turnover has resulted in departure of needed expertise.  Furthermore, the staff resources that could be developed to support the academic use and further development of the learning platform are instead required to simply keep the system maintained and operational.
Software as a Service (SaaS)
Due to the challenges described above, it is important that CSU Pueblo chart a course to take its LMS operations to a cloud-hosted model that would relieve the burden of back-end support and maintenance, and allow us to focus instead on fostering adoption and innovation of the platform to impact the academic mission and student learning experience. 
Current events have accelerated plans to move our on premise Blackboard instance into a managed cloud environment. This is a big step in helping us scale the LMS as our needs grow. Cloud services are also known as Software as a Service (SaaS). Terms like cloud and SaaS are sometimesd used interchangeably, but the general idea is another company hosts the platform and manages parts of the backend. One of the big benefits is scalability and sustainability of services.
Considerations
The past six months we have tracked a significant increase in Blackboard LMS use. Users find it is a critical communication hub for faculty and students to engage in learning activities, communication, and utilize active learning pedogogy for successful teaching and learning.
Extensive integrations with AIS have been necessary to provide functions such as deploying new courses with all content already loaded. These integrations will need to be translated to Banner, but staged in such a way as to not disrupt their operation when needed during the academic cycle. Taking the LMS to the cloud will require additional connectivity considerations for these integrations and will have to be assessed carefully.  
Migrating our LMS to a cloud-hosted configuration also requires some significant budgetary considerations. Funding has been identified by campus leadership for both implementation and sustainability of a cloud-hosted LMS. 
Migration
On August 9th, Blackboard will shut down for 5 days. This shutdown is necessary to migrate data and configurations within the system. While this downtime may feel like a prior maintenance, it is much bigger and fundamentally changes our ability to leverage the systems scalability.
August 9, 2020, at 12am the Blackboard system will be shut down for migration to begin.
The system will be restored when migration is complete. We anticipate August 14.
There will be minmal changes to the interface and normal usage can resume when complete.
When our system comes back online it will not look much different at first. We are migrating our exact instance to maintain continuity. We need consistency right now and we won't be loading it with new features on the front end at this time. Behind the scenes, it's completely new. Blackboard Inc. will be hosting our servers and databases. This means we can scale our instance without incurring large internal IT costs in budget and human resources.
FAQ
 

When is the Bb migration going to occur?

August 9 - 14, 2020.

Blackboard will be completely down and unavailable during this window of time.

 

What do terms like cloud or SaaS mean?

Cloud services are sometimes known as Software as a Service (SaaS). Terms like cloud and SaaS are sometimes used interchangeably, but the general idea is another company hosts the software platform and manages parts of the backend including maintenance and security. This allows the resources at the organization to focus on managing the systems strengths without having to worry about what keeps it running.

 

Is the Blackboard Learn interface changing?

No. We will bring Blackboard Learn back online just like you remember it.

 

What is Blackboard Ultra?

Blackboard Ultra is a new version of Blackboard that offers an entirely new interface and functionality with old and new tools. We maintain support for Blackboard Learn, but will be investigating piloting Blackboard Ultra courses in 2021. If you are interested, please contact Director of Academic technology, Adam Pocius at

adam.pocius@csupueblo.edu

 

I need to setup an integration with Blackboard, how do I do it?

Blackboard integrations will need to be reviewed by the IT security team before proceeding. Please contact the IT Help Desk with the integration you are looking to setup so we can queue in a ticket.

New integrations are on hold until after the Bb migration.

 

Will this stop Blackboard slowness issues?

This effort is in part to create a stable and consistent experience for all users. This should reduce problems of slowness and inaccessiblity.

Please note you must have a stable and consistent internet connection while running on up-to-date browsers.

 

Will this help reduce enrollment and course availability issues?

We are tuning our enrollment integrations to reduce enrollment errors and delays within the system. This is ongoing work as we transition from AIS to Banner. We will do our best to fix any isues that occur and look for systematic ways to reduce issues as we move forward.

If you are experiencing an issue, please let the IT Help Desk know. Provide steps to replicate the issues to best define the problem.

 

When do I use my NetID to login to Blackboard?

This will happen in the Fall 2020, semester after the Bb migration occurs. More information will be available as it become clear.