Meet the Team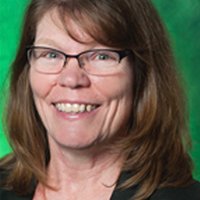 Misty Sailors, Ph.D.
Dean of Graduate School
Email:
Misty.Sailors@csupueblo.edu
Phone:
719.549.2325
                                                                                                                                                                              Dr. Misty Sailors serves as the Dean of the Graduate School. Dr. Sailors brings 29 years of experience in public education to CSU Pueblo. In her role, she provides expertise in developing university policy relating to graduate education and facilitates the university's obligation to meet internally and externally established standards relating to graduate education. Dr. Sailors is an accomplished leader with extensive, high-level strategic and innovative academic planning, academic and administrative leadership, and budgetary experience. She served in various programmatic and administrative leadership capacities prior to coming to CSU Pueblo, including coordinator of two graduate degrees at The University of Texas at San Antonio and was responsible for seven graduate degrees as Chair of the Department of Teacher Education and Administration at the University of North Texas. Dr. Sailors is internationally known for her work in literacy education. Throughout her career, she was awarded nearly $22 million in externally funded research and published over 100 scholarly pieces of work, including five academic books.
Sheila Young
Graduate Enrollment and Retention Coordinator
Email:
Sheila.Young@csupueblo.edu
Phone:
719.549.2923
                                                                                                                                                                       Sheila Young joined CSU Pueblo in August of 2020. As a proud fifth-generation Colorado native, her education is entirely from Colorado Schools with her Bachelor's Degree in Biology from Colorado College and her Master's Degree in Kinesiology from the University of Northern Colorado. Formerly, she had been a Kinesiology Instructor at Pueblo Community College, Fremont Campus, and at Western State Colorado University. In addition to her role as Kinesiology Instructor, she was also a high school science and health instructor for 10 years in several low-income public schools in Colorado. Immediately prior to her work at CSU Pueblo, Sheila served inmates and recent parolees with services as they transitioned out of Colorado prisons.​ In her role as Graduate Enrollment and Retention Coordinator, she is a dedicated first point-of-contact for all current and prospective CSU Pueblo Graduate Students. Her passion is to advocate for students with academic departments, faculty advisors, financial aid, enrollment management, university student resources, and other departments to promote student success for a greater CSU Pueblo community.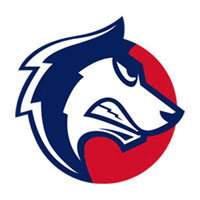 Karen Stever
Graduate Admissions Processor
Email:
Karen.Stever@csupueblo.edu
Phone:
719.549.2470
                                                                                                                                                                          Karen Stever started her role as Graduate Admissions Processor at Colorado State University Pueblo in May 2020 after a 26-year career with the U.S. government. She is a proud alumna of CSU Pueblo and has an educational background in languages. Currently, she processes applications for graduate admission and assists potential applicants in completing the application process for all graduate programs at CSU Pueblo.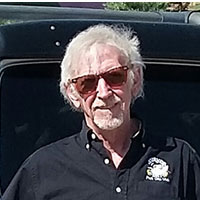 Peter A. Bruce, Ph.D.
Graduate Instructional Technologist and Designer
Email:
Peter.Bruce@csupueblo.edu
Phone:
719.549.2845
                                                                                                                                                                          Dr. Peter Bruce holds graduate degrees from both U.K. and U.S. universities. He has made contributions to science, medicine, and higher education over his 30-year career including a nationally recognized curriculum funded by $1.5 million from the National Endowment for the Humanities. Dr. Bruce has been an important advocate for quality online and hybrid higher education and has helped launch university initiatives nationally and internationally. His book, Foundations of Online Higher Education, was published by Scholar's Press and is available in eight languages. Dr. Peter A. Bruce is the Graduate Instructional Technologist and Designer for CSU Pueblo.
He works to build new online and hybrid graduate coursework and programs through collaboration with graduate faculty and administrators. He also collaborates with the Graduate School Office to help improve the graduate student campus learning experience. Additionally, he works closely with the Instructional Technology department to align graduate courses and programs with established best practices, procedures, and university policies. Dr. Bruce is also a Blackboard System Administrator with various responsibilities that include overseeing the Net Tutor program. Dr. Bruce works to analyze and apply trends in learning technologies, instructional design, and active learning pedagogies to assist graduate faculty in the development of courses and instructional materials that support and facilitate multimedia environments and "best use" practices. He collaborates with Graduate School and Graduate Faculty to plan, develop, deliver, evaluate, and improve course designs ineffective distance/online/hybrid formats for existing and new online courses to support the growth of graduate programs at CSU Pueblo. Dr. Bruce also develops new faculty development programs that include an extensive online Graduate Faculty Toolkit.