Meet the Team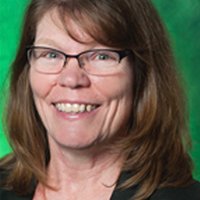 Misty Sailors, Ph.D.
Dean of Graduate School
Email:
Misty.Sailors@csupueblo.edu
Phone:
719.549.2325
                                                                                                                                                                              Dr. Misty Sailors serves as the Dean of the Graduate School. Dr. Sailors brings 29 years of experience in public education to CSU Pueblo. In her role, she provides expertise in developing university policy relating to graduate education and facilitates the university's obligation to meet internally and externally established standards relating to graduate education. Dr. Sailors is an accomplished leader with extensive, high-level strategic and innovative academic planning, academic and administrative leadership, and budgetary experience. She served in various programmatic and administrative leadership capacities prior to coming to CSU Pueblo, including coordinator of two graduate degrees at The University of Texas at San Antonio and was responsible for seven graduate degrees as Chair of the Department of Teacher Education and Administration at the University of North Texas. Dr. Sailors is internationally known for her work in literacy education. Throughout her career, she was awarded nearly $22 million in externally funded research and published over 100 scholarly pieces of work, including five academic books.
Aolany Navas-Griggs
Director of Strategic Initiatives
Email:
Aolany.NavasGriggs@csupueblo.edu
Aolany Navas joined CSU Pueblo in July of 2019 and currently serves as the Director of Strategic Initiatives for the Graduate School, where she focuses on carrying out strategic activities related to outreach, retention, and graduation of graduate students in ways that are responsive to changing student demands. Aolany obtained both her bachelor's in healthcare administration and her master's in education with a concentration in Higher Education from Georgia Southern University. Immediately after graduating from her alma mater, Aolany served as an Admissions Counselor and after her move to Colorado she served as an Academic Success Coach and Interim Associate Director for the PACK Center at CSU Pueblo, where she gained extensive experience in student support services. Her passion lies within student success, and she works daily to ensure that her work and the work of those around her model an environment where everyone strives to provide wrap-around services to our students at CSU Pueblo, as well as an experience that will allow them to become advocates and leaders in our communities.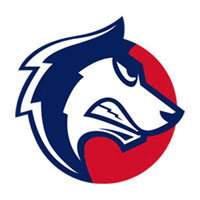 Karen Stever
Graduate Admissions Processor
Email:
Karen.Stever@csupueblo.edu
Phone:
719.549.2470
                                                                                                                                                                          Karen Stever started her role as Graduate Admissions Processor at Colorado State University Pueblo in May 2020 after a 26-year career with the U.S. government. She is a proud alumna of CSU Pueblo and has an educational background in languages. Currently, she processes applications for graduate admission and assists potential applicants in completing the application process for all graduate programs at CSU Pueblo.