Foundation News - June 2019
2019 Threlkeld Prize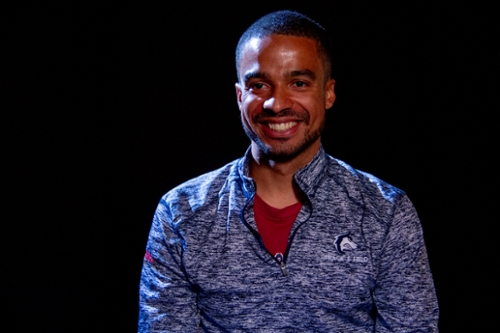 "I wasn't born with a silver spoon in my mouth and I'm so glad I wasn't," Derrick Williams, '19. This combined with a learning disability gave Derrick the determination and work ethic needed to succeed. And succeed he did. Derrick graduated summa cum laude with a 4.0 GPA with both a Bachelor of Science and Master of Science in biology and was CSU-Pueblo's 2019 Threlkeld Award for Excellence recipient – the University's top honor. In addition to a stipend, Derrick had the honor of receiving the first diploma during the 2019 commencement ceremony.
During his tenure at CSU-Pueblo, Derrick ran track and field and cross-country and was team captain from 2014 through 2018. Derrick was awarded the Colorado State University-Pueblo Athlete of the Year and the Spank Blasing Track and Field Athlete of the Year, is a two-time Summit award winner, five-time RMAC Runner of the Year, three-time NCAA Division 2 Elite 90 Award winner, All-American and All-District Academic award winner. Derrick also served as a student employee in the CSU-Pueblo Foundation and as a workshop teacher for Upward Bound at Pueblo Community College. Derrick plans to attend medical school and become an orthopedic surgeon.
The Threlkeld Prize for Excellence is awarded each year to a graduating Colorado State University-Pueblo senior who demonstrates excellence in academic and co-curricular activities as well as in service to the University and community. The prize is named for the late Budge Threlkeld, a former administrator and professor. Six finalists were selected from a pool of candidates compiled from nominations by CSU-Pueblo faculty and staff from various University departments. The five other finalists for the prize are equally impressive.
A member of the President's Leadership Program while at CSU-Pueblo, Brandon Bayer was selected as the 2019 Colorado Leadership Alliance Leader of the Year and Threlkeld Prize finalist. Brandon was also a member of the Associated Students' Government, the Tribeta Biology Honor Society, the first student to serve on the CSU-Pueblo Foundation Board of Trustees and a Kane Family Foundation Scholar during his career at CSU-Pueblo. Brandon has worked as a Patient Attendant and Rehabilitation Technician at Parkview Medical Center and an Orthopedic Technologist at the Hanson Clinic in Pueblo West. Brandon graduated magna cum laude with a degree in biology (biomedical science), a minor in chemistry and a minor in leadership studies.
Psychology and Spanish major, Yamel Ramirez Morales of Pueblo, graduated magna cum laude and is a member of Psi Chi and Sigma Delta Pi honor societies and is a member of the National Society of Leadership and Success. A worthy finalist for the Threlkeld prize, Yamel interned in the Pueblo County Economic Development and Geographic Information Systems Office developing maps of underserved high school students and public transportation in Pueblo County.
Graduating summa cum laude with a degree in mathematics with a secondary education emphasis, Threlkeld Prize finalist, Kyleigh Bloyd, was a member of the President's Leadership Program, Associated Students' Government, Campus Crusade for Christ, Pueblo County Rotaract, Colorado Leadership Alliance Board and is an intern in the El Pomar Foundation Emerging Leaders Development Program.
Finalist Lanae Long, spent two months teaching English and working with at-risk children in three different regions of Thailand during her tenure at CSU-Pueblo. In May, she graduated magna cum laude with a degree in liberal studies. Lanae is a member of the National Society of Leadership and Success and the Teacher Pipeline Project. She has volunteered with the Beulah Heights Elementary School basketball team as a coach and Fellowship of the Rockies on a project to combat human trafficking.
Starting his own business in 2016, Threlkeld finalist David Salay, provides a full-spectrum of computer repair, system implementation and website design for his clients. Graduating magna cum laude in May with a degree in computer information systems and a minor in leadership studies, David was a member of the President's Leadership Program, Beta Gamma Sigma International Business Honor Society and Upsilon Pi Epsilon Computer and Information Science Honor Society. David was the Thomas V. Healy Center for Business and Economic Research social media oversight lead team member and is a help desk technician for CSU-Pueblo.
---
Five Recognized for Distinguished Service at President's Gala
On Saturday, May 18, 2019, Dr. Timothy Mottet recognized five award recipients with the President's Medallion awards. The President's Medallion recognizes individuals who set high standards of ethics and values to serve as examples for CSU-Pueblo students and the campus community through their profession, exceptional services, and/or contributions to humanity. Recipients support the University's continual progress toward future goals and achievements and/or make significant contributions as an advocate of post-secondary education.
Professor Emerita of Mathematics, Dr. Janet Heine Barnett was recognized for her 27 years of services and her work to improve the quality of mathematics education in the Pueblo region by recruiting, training and mentoring K-12 teachers of mathematics throughout her 27 year tenure at CSU-Pueblo. While she officially retired from CSU-Pueblo in 2018, Dr. Barnett continues to teach at CSU-Pueblo with funding from a National Science Foundation grant where she is developing innovative methodology to teaching mathematics. Dr. Barnett's teaching efforts have been widely-recognized at the University level, regionally and nationally for her excellence in teaching, including the Deborah and Franklin Tepper Haimo Award for Distinguished College or University Teaching of Mathematics by the Mathematical Association of America—a distinction held by only one other Colorado professor and a handful of professors from state universities.
Pepsi Bottling Group received the President's Medallion for Distinguished Service to the University for their support of CSU-Pueblo. CSU-Pueblo Foundation President and CEO, Todd Kelly said, "Pepsi has been a valued University partner for nearly three decades, providing support for University events, scholarships and athletics." Pepsi has a long history with CSU-Pueblo and even a longer history within the Pueblo community. The Occhiato family began distributing Pepsi products in Pueblo in 1938 and ran the Pepsi Bottling Group until 1982. Pepsi provides financial support to various initiatives as well as donated product to a myriad of campus events and programs.
Dr. Adolph "Rudy" Padula, '59, and his wife, Bernadette "Berni" DeRose Padula, were presented with the President's Medallion for Distinguished Service to the Community to honor their dedication and philanthropic support of Pueblo. Rudy and Berni's love for Pueblo is evidenced through their many philanthropic endeavors which include Friends of Football, YMCA, Home of Heroes, CSU-Pueblo, Pueblo Economic Development Corporation, Sangre de Cristo Arts Center, Colorado State Fair and Center for American Values.
The President's Medallion for Distinguished Alumni Achievement was presented to Mark DeRose, '84. DeRose is the Chief Executive Officer at ServiceStar Capital Management. He was University of Southern Colorado, now CSU-Pueblo, football team captain in 1982 and was named to the All-RMAC team twice and earned First Team NAIA All-District 7 in 1982. DeRose played linebacker for a season with Denver Broncos. His contributions to CSU-Pueblo have been significant. Mark was a founding member of Friends of Football, regularly donates to Pack Football events and passionately supports the University's on-the-road athletic events. "Mark's enthusiasm and support of our on-the-road events create a special experience for our alums and Pack Football enthusiasts," said Alumni & Community Relations Director, Tracy Samora.
---
2019 Kane Family Foundation Scholarship Recipients
The Kane Family Foundation is a merit-based scholarship program that provides financial assistance to students who attend one of seven colleges and universities in Southern Colorado. The scholarship program, founded in 2006, is one of the largest in Colorado, awarding approximately $1.0 million dollars annually. CSU-Pueblo Foundation selected six students from high schools throughout Pueblo County: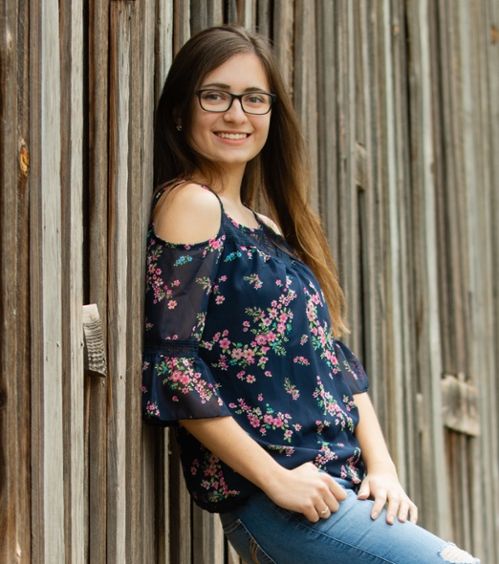 Nicole Buttram, Pueblo Centennial High School - Nicole plans to major in business management and minor in leadership studies and mass communications while at CSU-Pueblo. Buttram was active in student government, speech and debate, national honor society, Future Business Leaders of America (FBLA,) DECA and volleyball. Nicole was a state qualifier in DECA, FBLA and a national qualifier runner up in speech and debate. Nicole's volunteer activities include Junior Achievement volunteer educator for elementary students, science fair judging through Science National Honor Society and Christmas gift wrapping with her speech and debate club. Nicole will graduate with a 4.4 cumulative grade point average (GPA).
Erin Dionisio, Pueblo School for Engineering and Biomedical Science - Erin plans to major in psychology while at CSU-Pueblo with plans to become a psychologist after graduation. Erin was very involved in high school and in the Pueblo community. Erin has completed over 75 hours of community service and has completed many college classes through concurrent enrollment. She is a member of National Honor Society, as well as Italian National Honor Society. Erin competes in tennis for Pueblo County High School and shows livestock through her 4-H club.
Mikayla Lerch, Pueblo West High School - Mikayla plans to major in psychology and minor in political science and legal studies while at CSU-Pueblo in preparation for a career as an attorney. Mikayla will graduate from high school with a 4.34 cumulative GPA. Throughout high school Mikayla has been involved in student council where she held the position of class president for three years and the position of student body president her senior year. She's also a member of National Honor Society, dance team, and track and field. Mikayla's community involvement and volunteerism includes Tom and Louie's Cupboard city-wide food drive, local festivals, nursing homes, soup kitchens, cancer awareness walks, and blood drives. She is a member of the YWCA Junior Board and the Pueblo County Youth Advisory Council. Mikayla's efforts in the community were recognized by the YWCA Tribute to Women event when she was nominated for the Young Leader Award. While volunteering for Colorado State Senator Leroy Garcia, she was delegated the responsibility of lead volunteer coordinator for his re-election campaign.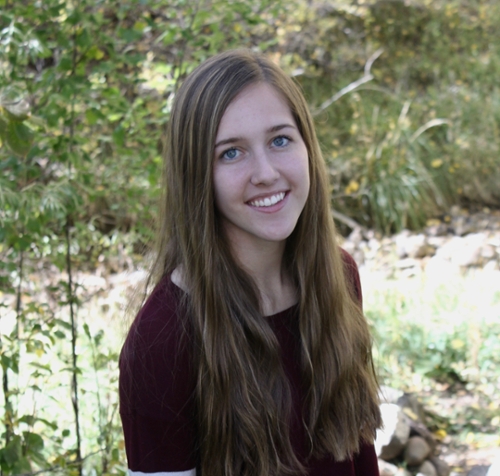 Emma Lesser, Rye High School - Emma plans to major in mathematics while at CSU-Pueblo. She will graduate with a cumulative grade point average of 4.14. Lesser received the Principal's Honor Roll with distinction all four years of high school, as well as numerous specialized awards for science, mathematics and English. Emma participated in volleyball, basketball, track, National Honor Society, Knowledge Bowl and Rachel's Challenge. Emma received an academic excellence award in math and science and was on the champion team of the CSU-Pueblo Math Bowl.
Ju Won (Alice) Park, Pueblo East High School - Ju Won plans to major in pre-nursing as preparation for a career as a certified-registered nurse anesthetist. Ju Won participated in National Honor Society, DECA, choir, and dance team. Her volunteer activities include Rake Up Pueblo, letter writing to veterans in local nursing homes, Operation Paint Brush and many volunteer hours at her local church. Park received a varsity letter for dance, was a section winner for hospitality and tourism for DECA and received honor roll distinction due to her excellent academic GPA of 4.65.
Andrew Watson, Pueblo South High School - Andrew plans to major in Biology (environmental biosciences) while at CSU-Pueblo. Andrew will graduate from high school with a 4.05 cumulative GPA. Andrew has participated in the stars peer mentoring program, is a member of the Pueblo Youth Advisory Council, Hugh O'Brien Youth Leadership state ambassador, Rotary 43 student Rotarian and Junior Achievement. He was an academic letter recipient, junior escort and a member of National Honor Society. As a student athlete, Andrew participated in football, baseball and track. Andrew continues to volunteer many hours at the El Pueblo History Museum on a weekly-basis.