Foundation News - December 2018
#LoveCSUPueblo Give Day Results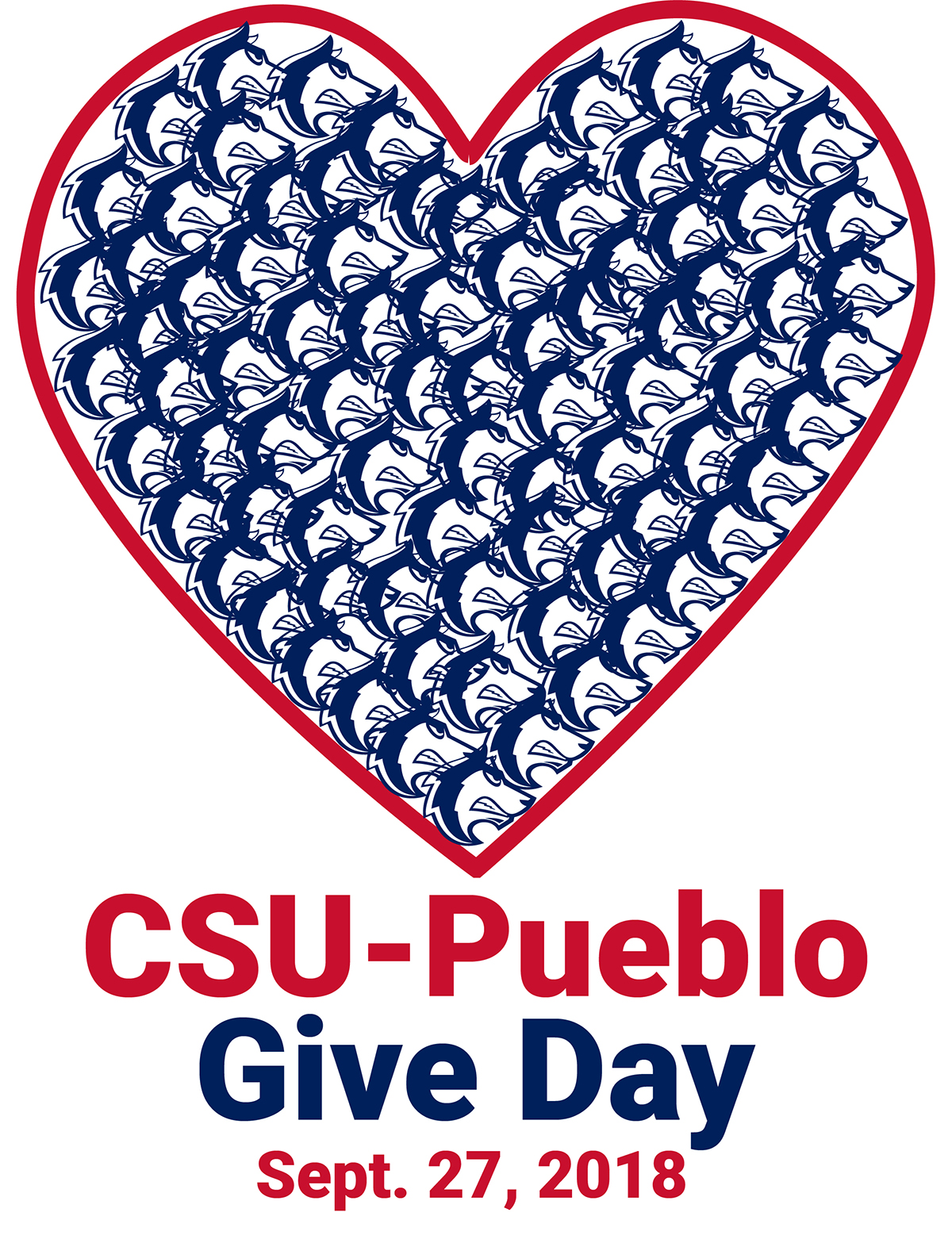 As the final seconds of a remarkable, record-shattering day of support for Colorado State University-Pueblo were ticking away, the only remaining questions was whether the 2018 Love CSU-Pueblo Give Day would add more than 1,000 gifts to the number of gifts made in 2017 Give Day.
Simply put: Give Day surpassed all expectations and raised a record number of dollars and brought-in a record number of gifts.
"Give Day always gives us the jitters, it's a virtual event so it is always hard to gage everyone's excitement for the day, but watching how the CSU-Pueblo community came together all day, to help us reach the goal really gives a feeling of gratitude like no other," said Nick Potter, Chief Operating Officer. "Give Day is a great reminder of the strength of the ThunderWolf community. It is all about the theme of power in numbers and proving that when we band together, we can do something great."
The third annual Love CSU-Pueblo Give Day was a tremendous success. As of Friday morning, the 24-hour give-a-thon to support CSU-Pueblo causes large and small had raised $62,766 from 1,691 gifts.
Gifts came from across the country, with gifts received from 36 states and Thailand. Gifts ranged in size from $1 to $1,000, with the average donation of $37.
"It was a great day to be a ThunderWolf! We've never before had so many gifts in a single day," said Todd Kelly, President/CEO for the CSU-Pueblo Foundation. "Each gift we received, from the one dollar investment to the $1,000 donation is meaningful and makes an impact. We cannot thank our students, alumni, friends, faculty and staff enough for showing their love and tipping the scales on our goals set for this day."
Donor numbers are the focus on Give Day and donors turned out in droves to show their love. Of the 1,691 gifts received 39.3 percent came from students, 17.6 percent from University faculty/staff, and 9.3 % from alumni of the University.
The CSU-Pueblo Foundation provided five fundraising incentives for campaigns to work for: most overall donors, most faculty/staff, most student, most out-of-town and most alumni donors. These incentives allowed donors to achieve an additional $1,000 or $500 to their cause, and were able to be paired with the Foundation's dollar-for-dollar match up to $1,000 for each campaign.
The winners of each incentive were:
Most overall donors – "The Wolfies" Pack Athletics
Most student donors – "The Wolfies" Pack Athletics
Most faculty/staff donors – Career Closet
Most out-of-town donors – Southern Colorado Association of Nursing Students
Most alumni donors – Lambda Chi Alpha Philanthropy Project
Thank you to all who made #LoveCSUPueblo Give Day 2018 a success!
---
Friends & Scholars
On Tuesday, November 6th, more than 400 scholarship recipients met their generous benefactors at the 2018 Friends and Scholars luncheon. The Occhiato Student Center Ballroom was elegantly decorated; celebrating the generosity of our scholarship donors and success of our scholarship students.
Dr. Patricia Clark (A93) was the keynote speaker sharing how her time at University of Southern Colorado, now CSU-Pueblo, was an integral part of her education, ultimately leading to her acclaimed career as a board-certified general surgeon with a passion for treating breast cancer and for using oncoplastic surgery to improve outcomes.
Kane Family Foundation Scholar and CSU-Pueblo Senior, Brandon Bayer, spoke to the impact of philanthropy on him and his fellow students thanking the donors for the profound difference they have made on the lives of the students in attendance.
The Friends & Scholars Luncheon was generously sponsored and underwritten by our community partners - click images below for sponsor details:
---
End of Year Giving
In just a couple of weeks, you should receive the CSU-Pueblo Holiday letter from Dr. Timothy Mottet. Dr. Mottet shares how financial support of higher education allows CSU-Pueblo to meet the needs of our students, our community and our region. See Dr. Mottet's message here.
Visit www.GiveCSUPuebloFoundation.com and make your tax-deductible gift today.
---
Opening Soon! Lobos Tacos & Tequila
The much anticipated opening of Lobos Tacos & Tequila is finally here! Students, faculty, staff and community members are excited to welcome another food option to their breakfast, lunch and dinner repertoire. Featuring a menu of breakfast burritos and coffee in the morning and a mouthwatering assortment of tacos and of course, tequila for lunch, dinner and beyond.
Look for grand opening to occur in December!
---
Foundation Welcomes Antonio Huerta
The CSU-Pueblo Foundation is pleased to welcome Antonio Huerta (A17) to the team. Antonio will serve as the Foundation's Donor Relations Manager. Antonio will work with current and prospective donors helping align their passion with our mission and the many projects and scholarships offered through CSU-Pueblo and CSU-Pueblo Foundation.
"As an alum of CSU-Pueblo, Antonio has a unique opportunity to share his experiences at CSU-Pueblo and how scholarships helped him. We're excited to have Antonio on our team and look forward to seeing him succeed," said Todd Kelly, President/CEO of the CSU-Pueblo Foundation.
Antonio was born in Pueblo, Colorado and raised in Granada, Colorado, Antonio graduated from Colorado State University-Pueblo with a Master of Business Administration, Bachelor of Science in business administration, and minors in finance and leadership. He is passionate about professional development, leadership, networking, learning new skills, and promoting diversity. His recent accomplishments include being the president of the associated students' government, serving as a Healy Fellow in the Hasan School of Business, a member in the President's Leadership Program, an intern with El Pomar Foundation in 2016, and currently serves as a Fellow at El Pomar Foundation.
---
Day of Gratitude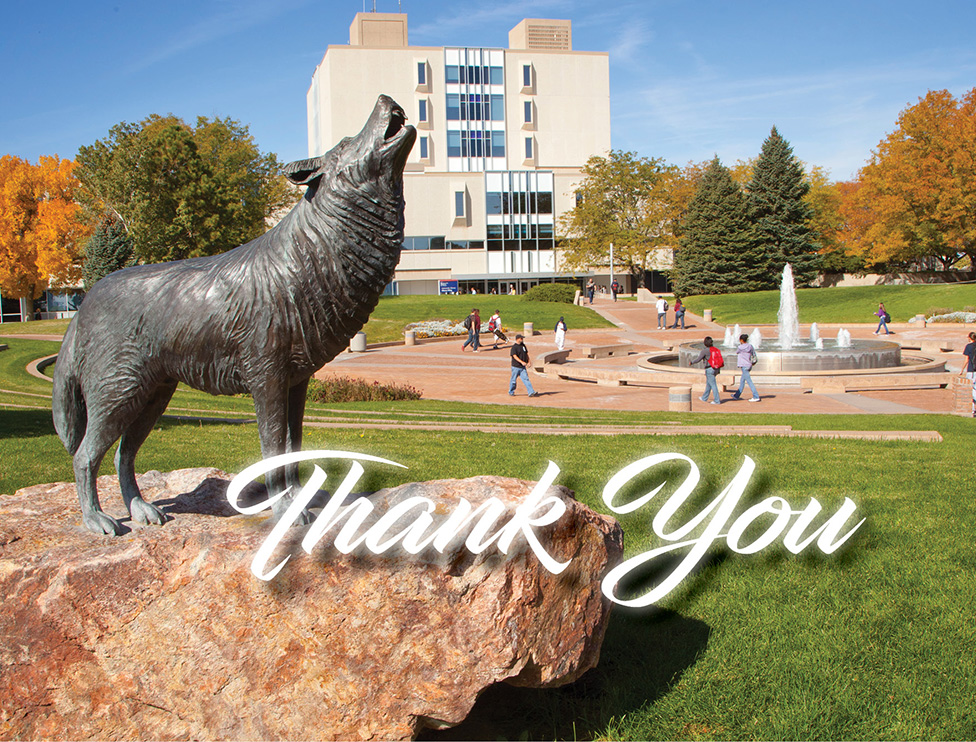 The CSU-Pueblo Foundation would like to thank our donors for making dreams a reality for more than 500 students each year through scholarships at CSU-Pueblo. Here at CSU-Pueblo, our goal is to make sure our students get a top-notch education and graduate with a college degree. Thanks to contributions like yours, we are able to help students achieve their dreams of attaining a college degree.
For more CSU-Pueblo news, click here.
Click here
 to visit the CSU-Pueblo Foundation Home Page.