Alumni News - February 2018
Alumni Teacher of the Year/Alumni Educator Hall of Fame Dinner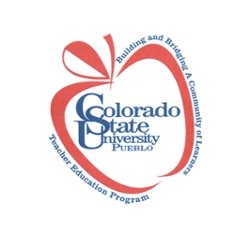 The Teacher Education Department is proud to announce the Annual Alumni Teacher of the Year and Alumni Educator Hall of Fame Dinner. The event will be held Thursday, March 1 at the Pueblo Country Club, 3200 8th Avenue, beginning at 5:30 p.m. The cost is $15 per person. 
We are proud to recognize our outstanding educators who are alumni of CSU-Pueblo. Hall of Fame inductees will be announced soon and Teacher of the Year honorees will be announced at the event.
Student-to-Alumni Community Networking Event
Please join us for the 7th Annual Student-to-Alumni Community Networking Mixer on Wednesday, March 7th from 3:30-5:00 p.m. in the Student Rec Center, immediately following this year's Career Fair. This event provides an opportunity for students to network with successful alumni and business leaders in our community.
Football Alumni Weekend and Pack Football Spring Game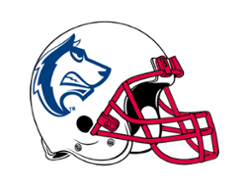 Football Alumni Weekend will be April 20th and 21st. This exciting weekend allows alumni the opportunity to get to know the current Pack players and coaching staff, while continuing to build on the strength and tradition of Pack Football.
Alumni are invited to Pack Football's Spring Game Friday evening at 6 p.m. at the Neta & Eddie DeRose ThunderBowl, followed by dinner; and then golf on Saturday.
Contact the Office of Alumni Relations for more information, 719.549.2858 or tracy.samora@csupueblo.edu.


Alumni Profile
Award Winning Alumni Author Brings Talents to Accompany Disney-Pixar's Latest Hit
Roni Capin Rivera-Ashford, A74, is an award-winning author who recently received the opportunity of a lifetime when she collaborated with her son, Aarón Rivera-Ashford, on a children's adventure book related to the Disney-Pixar animated film, 'Coco.'
"Coco" is a film about 12-year-old Miguel Rivera, a Mexican boy who dreams of becoming an accomplished musician and his adventures into the Land of the Dead on Día de los Muertos. He is on a mission to discover the history of his family and why he is forbidden — like generations before him — to stay away from music.
After reading portions of the unfinished "Coco" scripts last year, Roni and Aarón teamed up to write the related adventure book "Miguel and the Amazing Alebrijes."
The story is set in the Mexican town of Santa Cecilia in Oaxaca, a southern state in Mexico. Miguel embarks on a class project to identify eight of his favorite living creatures and he will transform them into Alebrijes — colorful sculptures that were invented about 100 years ago.
Roni's roots to her alma mater still run deep and impact her work. She gave characters in the story to people who impacted her life significantly. Señora Sena, Miguel's teacher in the book, is based on Tina Sena, "a dear friend and mentor of myself and my husband's when we were in college studying to be teachers at the University of Southern Colorado (now CSU-Pueblo)."
Roni and Aarón brought their family to the recent premiere at Hollywood's El Capitan Theatre. Roni spent time at the premiere with actor and director Edward James Olmos, who plays the voice of Chicharrón in the film.
Rivera-Ashford lives in Arizona with her husband of 30 years, Daniel; together they have three children and one grandson.
(Photo credit: Mike Christy/Arizona Daily Star)
For more CSU-Pueblo news, click here.
Click here to visit the CSU-Pueblo Alumni Association Home Page.