ThunderWolf Recreation Services & Facilities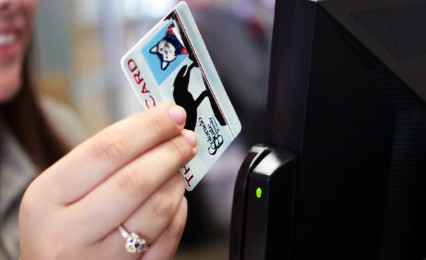 Member & Guest Services
ThunderWolf Rec isn't like other facilities where ellipticals and barbells are the only things offered in terms of your personal well-being. When you purchase a membership at the Rec, you get more than just a place to exercise, you are get a whole community of people like you, people who want a place that they can call their own!
Facilities & Events
Facility amenities allow for a variety of activities for members to improve overall health and well-being. The Student Recreation Center is a recreational, fitness and health focal point for the campus. Additionally, our facilities offer a unique setting for events, let our team create your next special event!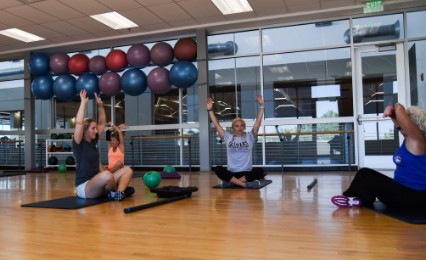 Fitness & Well-Being
The Fitness Program provides you opportunities to get in shape, improve your health and find balance in your overall well-being. We offer no-charge group fitness classes; fitness assessment and training; fitness orientations and equipment demonstrations; and general facility tours to help familiarize yourself with ThunderWolf Recreation.

Outdoor Pursuits
The Outdoor Pursuits program is dedicated to providing exceptional opportunities for students, faculty, staff and members of the wider community to be inspired, equipped and prepared to embark upon life-changing adventures. We offer trips, team development, equipment rentals and so much more!

Rec Sports & Competition
Competitive Sports provide the opportunity for competition and fun in a variety of team and individual sport activities at various levels. Intramurals are offered for Men's, Women's, and Co-Rec teams in a variety of competitive levels. Club Sports are student-led organizations that compete on the collegiate level. 
Search & Rescue Team
Our goal is to create a team of like-minded students and staff members who are interested in developing or utilizing their technical skills, medical knowledge, and spirit to serve others.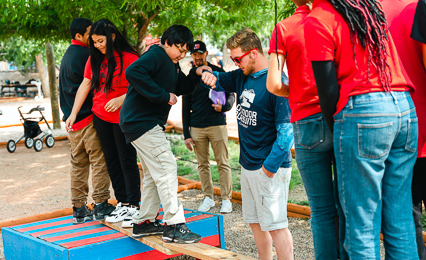 Youth Programs
ThunderWolf Rec offers engaging programs for such as our Summer K-8 Kids Camp, leadership development programs on our Challenge course or Friday day trips for local high school students.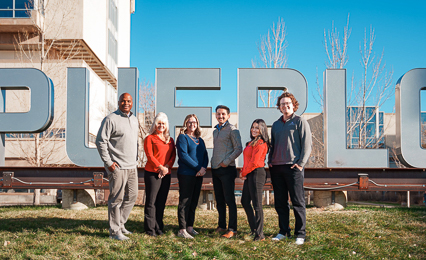 About Us
We strive to engage and energize our people in meaningful and supportive well-being activities. Meet our staff, review employment opportunities, and more ways to get involved with ThunderWolf Rec!
Back to Top