Student Resources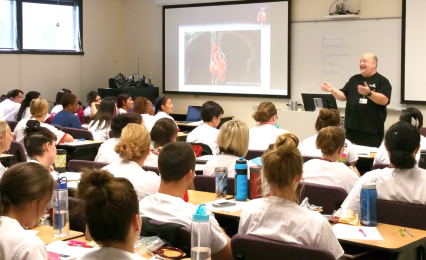 Preceptor Resources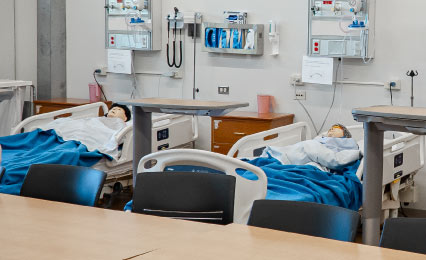 Nursing Labs
Nursing Tutoring and Mentorship
The CSU Pueblo School of Nursing, in collaboration with CSU Pueblo Tutoring and Student Academic Support, has created YOUR resource for Nursing courses! In-person and online open sessions, and individual and small group review sessions will be available throughout the entire semester (except for University Holidays and Breaks)! Students can drop in for tutoring during daytime hours or make appointments and access online "after-hours'' support by logging onto PAWS and clicking on Starfish. Click here for a quick guide on using tutoring via Starfish.
Location: Face-to-Face appointments in the Library and Academic Resource Center (LARC), 3rd floor. Appointments for online tutoring are accessed via Starfish on PAWS.
Questions or Need Help? Please contact the School of Nursing at 719.549.2409.
Undergraduate Student CastleBranch Instructions
Graduate Student CastleBranch Instructions
Student Handbooks
External Organizations
Scholarships and Grants
Student Organizations
 

Southern Colorado Association of Nursing Students

Students enrolled in the School of Nursing and Health Sciences are eligible for membership in the Southern Colorado Association of Nursing Students (SCANS), an affiliate of the National Student Nurses' Association, Inc. (NSNA), a pre-professional organization for nursing students that offers many programs, benefits and leadership opportunities.

The organization provides discounts on products and services, representation in the annual House of Delegates and opportunities to run for state and national office. NSNA also offers a chance to win contests and prizes as well as to contribute to the future of nursing practice.

How to Join

To join the National Student Nursing Association (NSNA), create a member account at: https://nsnamembership.org/

 

Sigma

Sigma is a highly respected honor society for nurses. The organization has more than 130,000 members in 85 countries. The mission of Sigma is advancing world health and celebrating nursing excellence in scholarship, leadership, and service.

Iota Pi is the CSU Pueblo Chapter of Sigma. Membership in Sigma is by invitation only, and recognizes professional and academic excellence in nursing in the three categories below:

Undergraduate Student - Junior or senior students enrolled in baccalaureate programs at accredited institutions of higher education who have completed at least 1/2 of the nursing curriculum, rank in the upper 35 percent of their graduating class and have achieved academic excellence
Graduate Student - Master's and Doctoral students enrolled in graduate programs at accredited institutions of higher education who have completed at least 1/4 of the nursing curriculum, have achieved academic excellence
Nurse Leader - The candidates are legally recognized to practice in their countries, have at least a baccalaureate degree in nursing or other field and demonstrate achievement in nursing.

Faculty Counselor Contact
Job Opportunities